The Real Reason Tonya Harding's Skating Comeback Flopped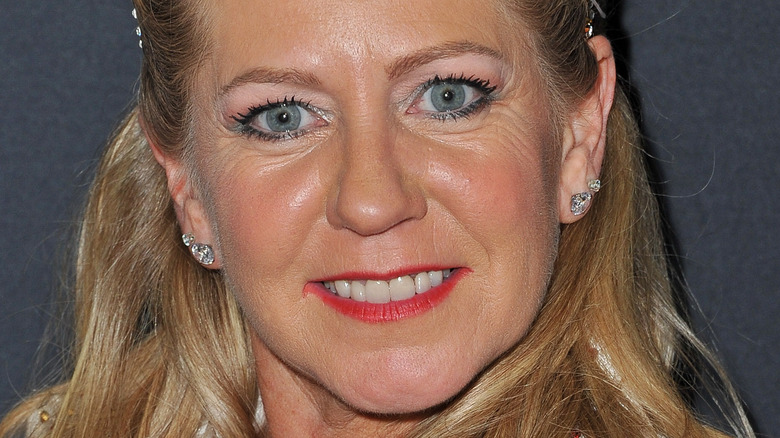 Allen Berezovsky/Getty Images
In the world of sports, there's probably no downfall as infamous as Tonya Harding's. The once highly acclaimed Olympic figure skater's career was upended when she was accused of hiring a hitman to attack one of her competitors, Nancy Kerrigan, so the latter would be rendered unfit to join the 1994 Winter Olympics. It was later discovered that her ex-husband Jeff Gillooly plotted the entire incident, and to this day, Harding maintains her innocence, saying that she had no involvement in the attack whatsoever.
While she was still eventually allowed to compete in the Olympics at the time, Harding only managed to rank eighth. Upon her return to the United States, she pled guilty to hindering the investigation of the attack to escape prosecution, per The Washington Post. To add insult to injury, she was also banned from the U.S. Figure Skating Association and stripped of her 1994 national championship title, as it was determined that Harding knew of the incident despite her denial. 
The Kerrigan scandal destroyed Harding's career to the point of no return. But given her love for the sport, Harding found a way to compete in small competitions. The only problem? Harding's attempted comeback didn't help her skating career in any way.
Tonya Harding failed to impress during her attempted comeback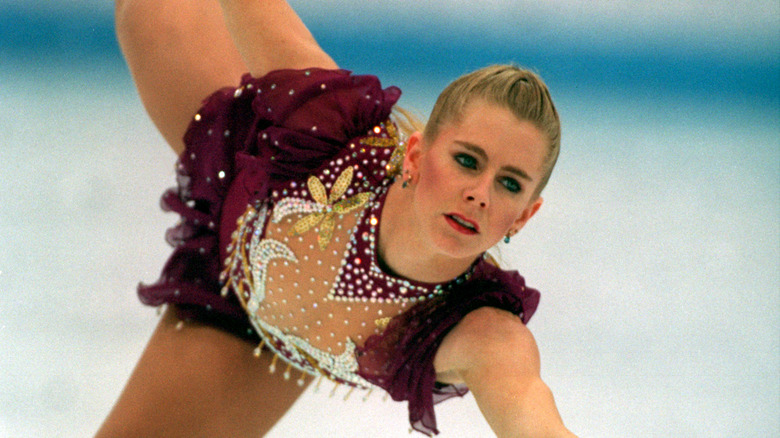 Chris Cole/Getty Images
While the U.S. Figure Skating Association barred Tonya Harding from joining any professional competition, she was still able to find a way to compete by entering contests that were beyond the organization's control, per The New York Times. In 1999, over five years after her stint at the Olympics, she competed at the ESPN professional skating championships. "I know I've made some bad mistakes in my life, but I've also learned from them and won't make those mistakes again," she said at the time. "I never thought I would return to competition, but I always had my hopes and dreams."
But Harding lacked the grace she had in her heyday, back when she became the first American woman to land a triple axel. The New York Times reported that she fell twice, first following her big jump, and second, when she attempted a double axel. "I was very nervous," Harding said. "My legs were pretty shaky. But the audience was wonderful. I was very glad everyone was supportive. I had no idea how people would react."
A few months after her comeback, Harding was arrested for assault after being accused of harming her then-boyfriend with a hubcap and repeated punches, per AP News. Two years later, she pleaded guilty to a drunk driving charge and was sentenced to 10 days in jail after it was found out that she drank alcohol while on probation, according to News on 6. Harding never returned on ice after her run-ins with the law.
Tonya Harding entered the world of boxing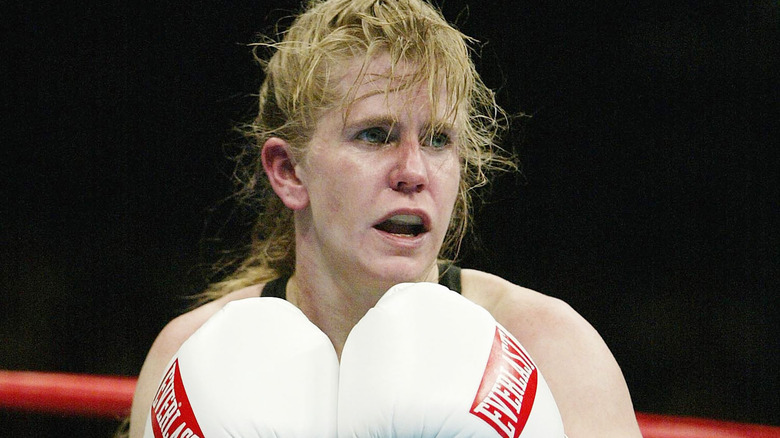 Al Bello/Getty Images
Tonya Harding's ice skating comeback was largely unsuccessful, and so she attempted to try another sport: boxing. According to ESPN, the former decorated figure skater joined the 2002 "Celebrity Boxing" match, where she competed against Paula Jones and won. She then entered the professional ring, but her career was more about attracting audiences rather than doing any actual fighting.
"Tonya always acted like such a professional," boxing promoter Tony Holden told ESPN. "She is who she is. She's not going to change or act like someone she's not — but that's what made her interesting." While her skills were limited, she was still praised for her passion and hardwork. "[Tonya] paid her dues," he added. "She went through hell and was publicly shunned. Now, she's just trying to move on with her life."
Fast forward to today, Harding is living a low-key life in Vancouver with her third husband and son. "[Tonya] is just a really lovely woman who seems to have found happiness and love," actor Allison Janney, who played the movie version of Harding's mother in the film "I, Tonya," said of Harding in 2018, per Entertainment Tonight. "She has a child that she loves and she's very sweet and supportive and she sends me texts to say, 'Go get 'em, girl!' and she's pretty great."