What Amber Riley Needs Glee Fans To Stop Doing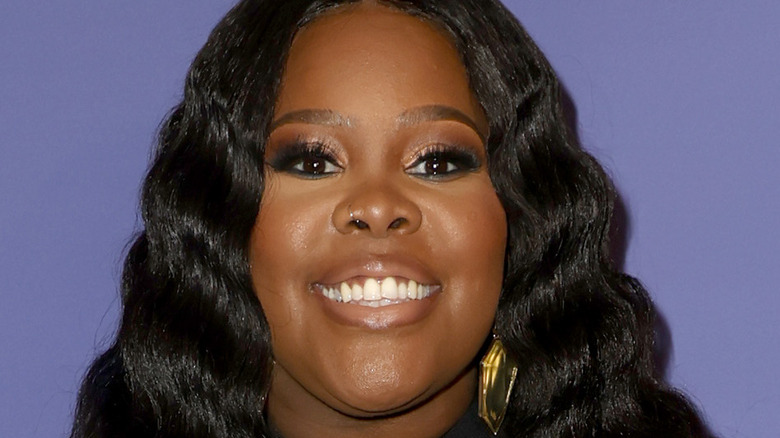 Frazer Harrison/Getty Images
Actor Amber Riley has done a lot during a nearly 20-year career, from tackling Broadway standards in "The Wiz Live" and winning "Dancing with the Stars" to shifting through comedy roles in "A Black Lady Sketch Show." Yet, most fans recognize Riley through her longtime role as Mercedes Jones in FOX's "Glee," which aired from 2009 until 2015, according to IMDb. However, she has since shifted to releasing music recently, including a new EP called "RILEY," which was further explained during a 2020 story in Interview Magazine.
"I was 20 years old when I booked 'Glee.' I didn't have a normal young adult experience ... I really had to sit in the quiet and in the silence, much like what a lot of people have had to do during quarantine ... I had to really get to know myself, and the one thing about music, you bear your soul in order for it to work," Riley said.
Now, at 35, Riley has also shared the one thing she would like "Glee" fans to stop doing, given her new career path and being almost a decade since the show ended.
Glee fans need to call her by her own name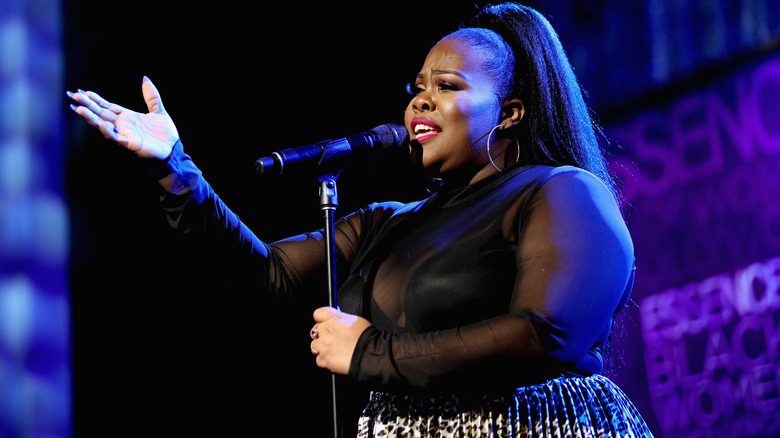 Rich Polk/Getty Images
Actor and musician Amber Riley took to social media recently to express what she wishes the "Glee" fanbase would stop doing. As most actors do, Riley wants to be recognized for her own career and name, not called by the one of a fictional character she once played.
"I despise when ppl call me Mercedes. Put some respect on my name. Call me AMBER or RILEY. It's wild that I even have to say that. No shade to the show/character that gave me a career, but please stop this s***. I don't answer to it, and if you do it facetiously I'll block you," Riley wrote on Twitter.
The fan response was a bit mixed. Some pointed out the double standard for other "Glee" castmates. "I don't see a lot of your castmates being called their character as much as you are. And the one that IS basically her character isn't called by that name," one tweet read. Others replied with an explanation for potential reasoning. "I don't think (most) people are intentionally being disrespectful," the Twitter user wrote.