Why Amber Riley Wasn't The Same After Dancing With The Stars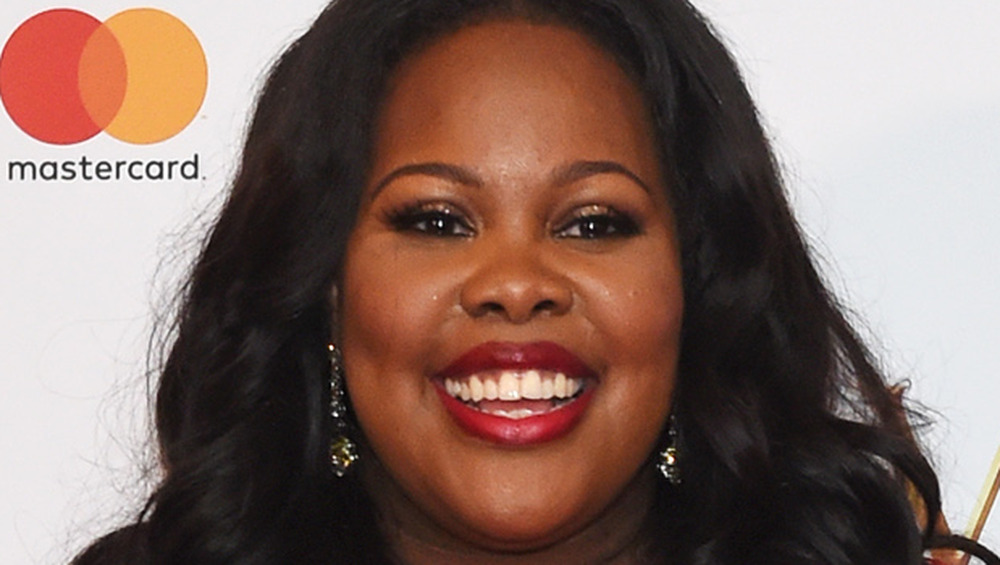 David M. Benett/Getty Images
Former Glee star Amber Riley had Dancing with the Stars fans celebrating in a big way when she won Season 17 with partner Derek Hough. Winning the coveted mirror-ball trophy opened up some major doors for Riley, and she has said that the experience permanently changed her.
After Riley and Hough won DWTS in November 2013, she noted that she had taken on the challenge of the show because she hadn't been sure she could actually do it (via ABC News). She wanted to send the message that women of all shapes and sizes could accomplish whatever they pursued and she felt she proved it fully with her exciting win.
Granted, Riley and Hough were considered solid contenders for the win from the get-go with Season 17. As PureDWTS detailed at the time, Las Vegas oddsmakers anticipated that Riley would do well, ranking her just behind Disney star Corbin Bleu and singer Christina Milan. She started out strong and rarely stumbled, but she never made any assumptions about being able to win.
"I am genuinely shocked I am doing as well as I am. But I'm the type of person that if I feel something is going to defeat me, I am going to want to do it [even more]," Riley told People a couple of weeks before the DWTS finale. It seems that drive of hers grew exponentially after her win, and she became less shocked by her ability to accomplish great things.
Amber's confidence skyrocketed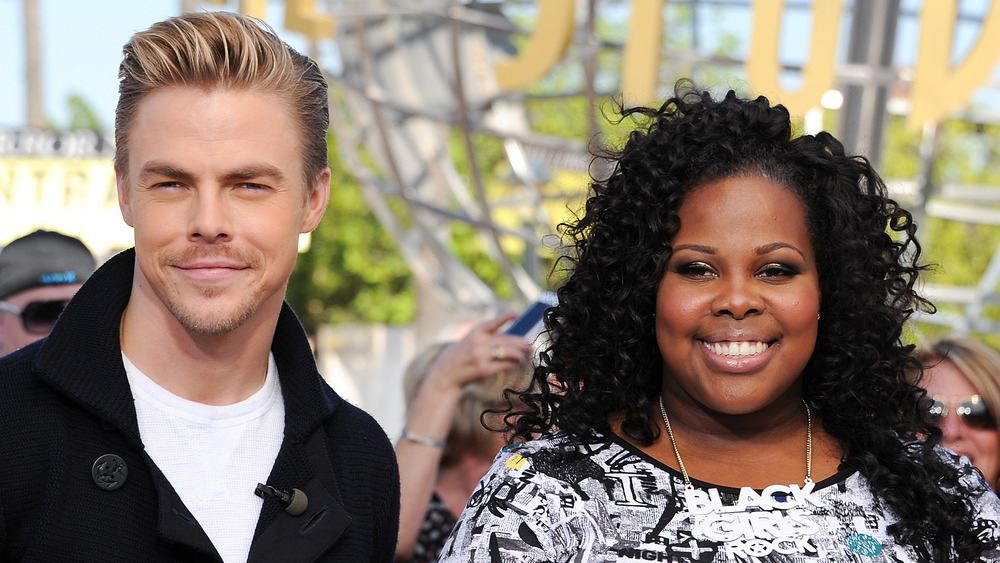 Noel Vasquez/Getty Images
Amber Riley received some great gigs after her Dancing with the Stars win. In addition to sticking with Glee until its end, Riley appeared in The Wiz Live! as well as The Little Mermaid Live!, for example. More recently, she released a self-titled album, something she'd dreamed of doing for a long time. The boost in confidence she received from DWTS clearly played a role in embracing those projects.
"I watch the YouTube videos whenever I need a little kick in the pants and some motivation! Like, 'Look, girl, you did that. You actually did that. That's you.' That show is a big reason why — and I know it may sound silly because it's just a celebrity dancing show — but it's a big reason why my confidence skyrocketed the way it did," Riley detailed to POPSUGAR.
That boost in confidence stuck with her and it's been evident in how hard she's pushed herself in newer projects. "After I did it, I felt invincible, like I can do anything. It was a fun season, and I had a great time. I was actually very sad when it was over," Riley admitted of doing DWTS.
Riley may have been sad that her Dancing with the Stars experience was over, but the feeling of being invincible seemingly stuck around. By the sounds of things, the former Glee star is feeling more confident than ever and has big things on the horizon.