How Derek Hough Stole The Spotlight On Dancing With The Stars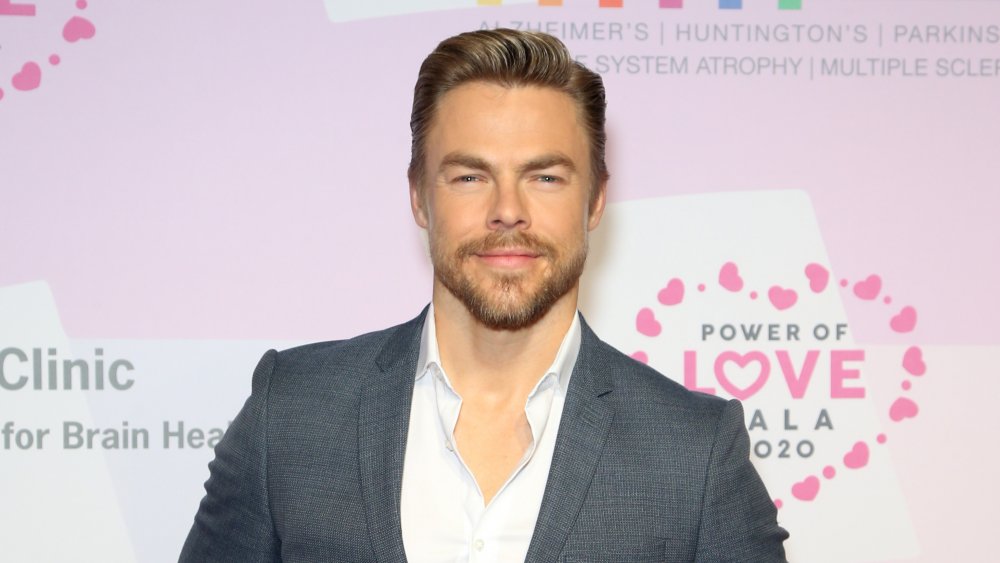 Gabe Ginsberg/Getty Images
Derek Hough's performance on Week 6 of Dancing with the Stars Season 29 lit up the dance floor. Not only was it the first time Hough has danced in the ballroom since 2017, as per Entertainment Tonight, he also performed with his gorgeous girlfriend, Hayley Erbert. Hough was very excited to get back on the dance floor, too. In a virtual press panel he explained, via ET, "I'm very, very excited. I'm even more excited to be dancing with my lovely girlfriend, my love." And based off their Oct. 19, 2020 performance, the two are born to be in the spotlight. The couple danced a smoldering Paso Doble to "Uccen" by Taalbi Brothers, which got perfect tens from basically everyone that tuned in to watch.
Twitter exploded with praise from viewers, with one fan writing, "That @derekhough dance was LIFE CHANGING. Wow." Another viewer tweeted, "That was INSANE. Derek and Hayley absolutely blew my mind." Even celebs took to Twitter to applaud the performance, with Bachelor alum Jason Tartick writing, "Wow, @derekhough is an american legend. That dance was pure insanity." 
Derek Hough's return to the dance floor helped the show's reviews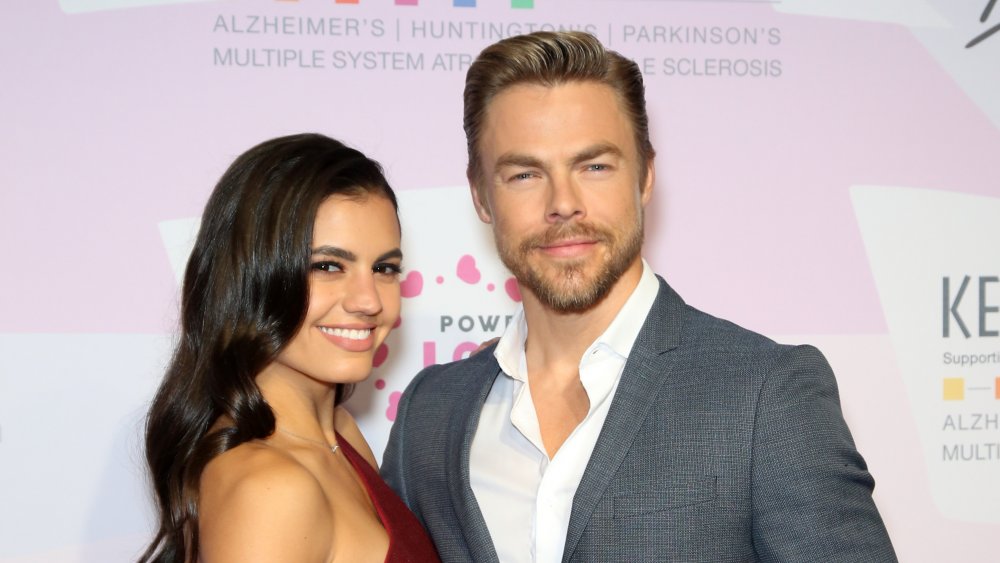 Gabe Ginsberg/Getty Images
Derek Hough's Dancing with the Stars performance is exactly what the show needed to get some praise from its fans. According to People, ABC announced back in September 2020 that the six-time mirrorball champion would be returning to the dance floor, which added some much-needed excitement from its viewers. Especially since the new season underwent some major changes by replacing the longtime-running judges Tom Bergeron and Erin Andrews with supermodel Tyra Banks. Many die-hard DWTS fans were not happy about Banks taking over the show and are pretty vocal about their disapproval on Twitter. 
So, Hough stepping out in front of the judges' panel to perform on Week 6 was definitely a smart move by production. Here's to hoping that maybe another judge will take the dance floor in the future? DWTS fans will just have to wait and see.