The Truth About Lea Michele And Amber Riley's Relationship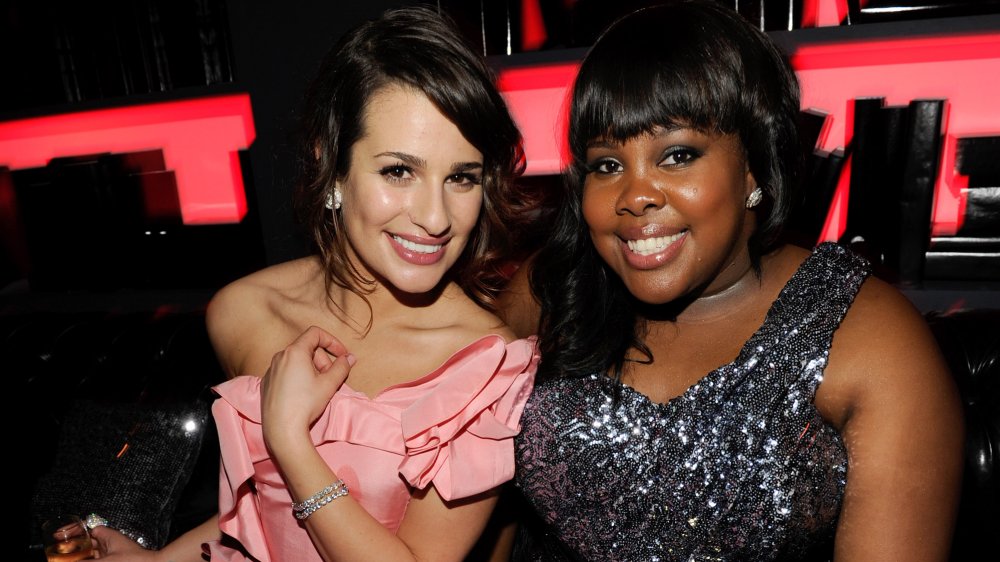 Kevin Mazur/Getty Images
A lot of people are coming out of the woodwork to call out Lea Michele for her supposed mean girl behavior. It all started when Michele tweeted, "George Floyd did not deserve this. This was not an isolated incident and it must end. #BlackLivesMatter" in May 2020, following the death of George Floyd. In response to Michele publicly supporting the Black Lives Matter movement, fellow Glee alum Samantha Ware claimed the actress made her time on set a "living hell." That was when the floodgates opened with racism accusations and claims from Michele's co-stars about terrible on-set behavior. Glee's Heather Morris chimed in, saying that Michele was "unpleasant to work with." 
In June 2020, Amber Riley, another Glee alum, appeared on Real Quick With Danielle Young to discuss Black Lives Matter, and of course, the Michele backlash came up. According to Entertainment Tonight's report, Riley said, "I don't give a s**t about this Lea Michele thing. I really don't give a f**k. I don't. I don't want to be asked about it — and I'm not talking to you, I'm talking about everyone else — I don't give a s**t." Unfortunately for Riley, she'll always be associated with Michele to some extent, since they both had their big break on Glee. 
Riley then put things in perspective, bringing the conversation back to the issues at large: "People are out here dying, being murdered by police. Trans women are being murdered by the hands of men who are upset about being trans-attracted."
Lea Michele reached out to Amber Riley for the first time in two years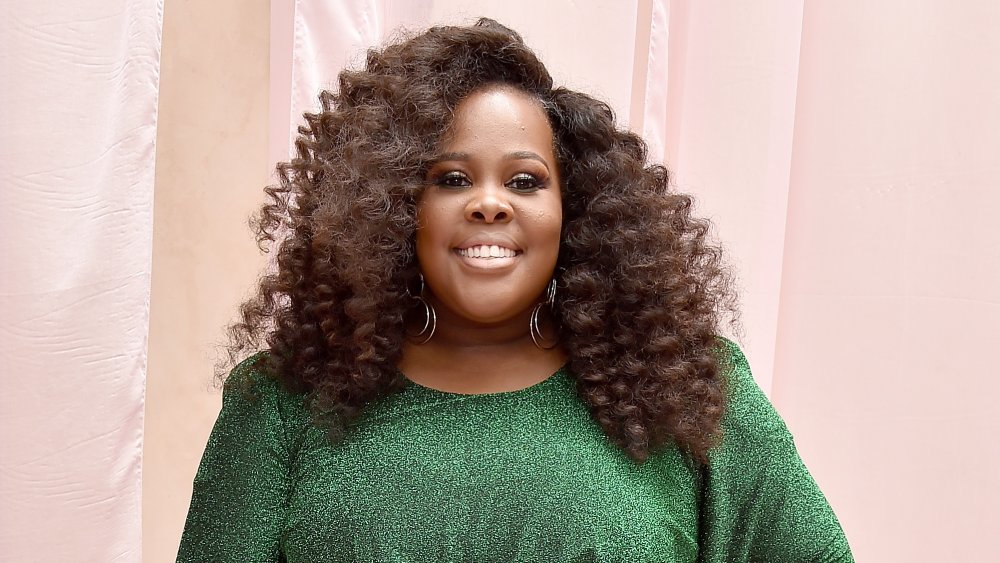 Gregg Deguire/Getty Images
In June 2020, Entertainment Tonight reported Amber Riley admitted on Real Quick With Danielle Young that she didn't even read Lea Michele's much-maligned public apology. However, they did talk one-on-one when Michele "reached out" to her.
Riley revealed, "I responded to her and that's where it ends for me. I ain't talked to that girl in two years." Riley has not shared any of the specifics from that conversation and it doesn't seem like she ever will. She added, "I have no hatred or ill will on that end. I want to make that very clear. My life and what I talk about is not going to be about that. This is the first and last time I'm gonna say something."
While it's obvious Riley and Michele are far from close these days, Riley did say, "I wish Lea Michele well. I hope that she has an amazing pregnancy. I hope that she has grown." This isn't the first time that Riley made it clear that she and Michele are not close. During a February 2019 Us Weekly interview, Riley said, "Uhhhhhhh ... no!" when she was asked if she would be at Michele and Zandy Reich's wedding. 
However, it does seem like the two Glee stars were somewhat close at some point. Riley visited Michele while she filmed Scream Queens in New Orleans in July 2015. In December 2017, Michele watched Riley perform in Dream Girls.
Lea Michele thanked Amber Riley for helping her get through Cory Monteith's death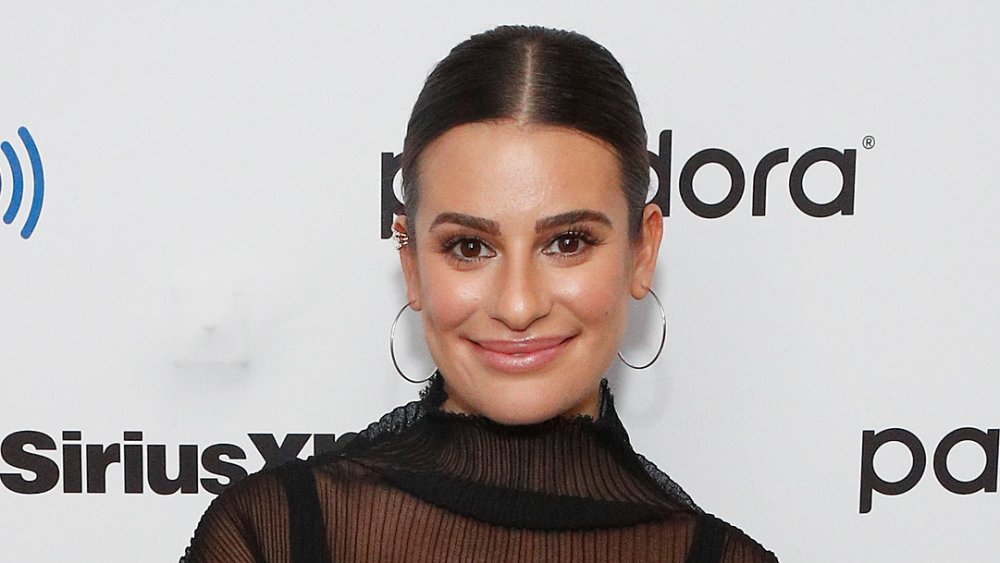 Astrid Stawiarz/Getty Images
In a December 2013 interview with Extra, Lea Michele was asked about celebrating the holidays, and life in general, following the death of Cory Monteith, her former boyfriend and Glee co-star. She told the outlet, "My dear friends are always there for me and they're so wonderful. I'm so thankful for them." Specifically, she said, "Gotta give a shoutout to Miss Amber Riley. Dancing With the Stars winner. What!? She's the best. I love her so much. I'm so proud of her. She's been there for me so much through everything." Michele added of Riley's win, "I'm so proud of her. She's awesome. She's another woman of worth."
In 2011, Michele and Riley did a joint interview with Digital Spy to promote Glee: The 3D Concert Movie. Michele shared, "The best thing about being on tour with everyone is that we really, honestly all do get along. Thank God. So, we get to have a lot of fun with each other." When Riley was asked to name her favorite part about the Glee cast tour, she agreed with Michele and said, "Same." Clearly, a lot has changed since then. Or perhaps Riley was just making nice in front of the cameras.
During that interview, Riley remarked, "I think that the film's message is about tolerance and inclusion. The same thing the show is about," which is terribly ironic considering the controversy that Michele is in today.