The Subtle Way Kim Cattrall Just Escalated Her Sex And The City Feud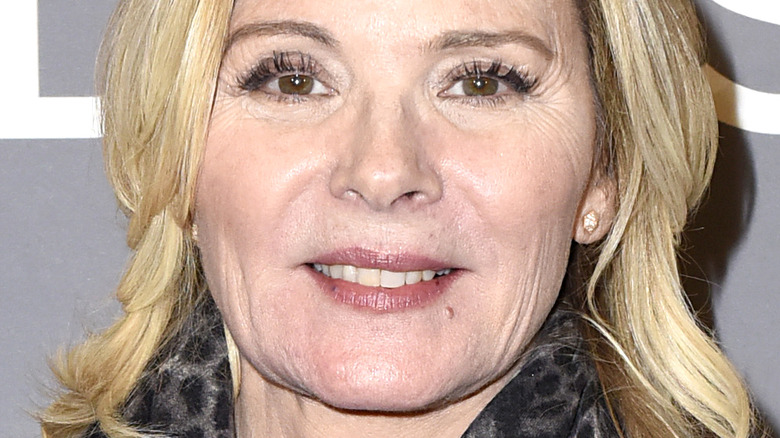 Vivien Killilea/Getty Images
And just like that, Kim Cattrall added more spice to the already convoluted feud with her former "Sex and the City" family. Cattrall has been noticeably absent in the "SATC" reboot "And Just Like That," and based on her latest move, it looks like she doesn't regret her choice not to join Carrie, Miranda, and Charlotte on-screen.
Cattrall has long been embroiled in a public beef with Sarah Jessica Parker, with the former accusing the latter of being "cruel" publicly. "You are not my family. You are not my friend," Cattrall wrote on Instagram in February 2018. "So I'm writing to tell you one last time to stop exploiting our tragedy in order to restore your 'nice girl' persona." There's also the issue of pay disparity between SJP and the rest of the cast, which did not sit right with Cattrall. "There was a disparity between what Sarah got and what the other girls got," a source told the New York Post. "Everyone loved Kim's character, people related to her — and [Kim's] salary wasn't showing that."
Ultimately, though, Cattrall said that it was a personal choice not to join any more projects relating to "SATC." "This isn't about more money, this is not about more scenes, it's not about any of those things," she told Piers Morgan, per Daily Mail. "This is about a clear decision, an empowered decision in my life to end one chapter and start another. I'm 61. It's now." But now, Cattrall's latest remark has fans reeling once again.
Kim Cattrall subtly shaded the Sex and the City reboot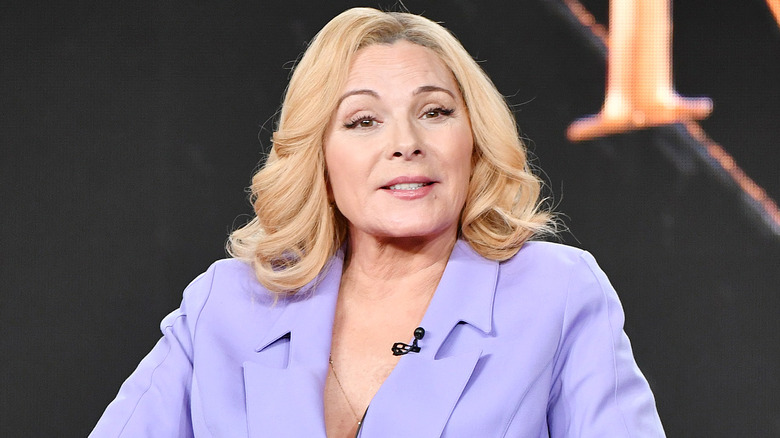 Amy Sussman/Getty Images
Kim Cattrall has mostly been quiet since "And Just Like That" launched on HBO. Still, just because she chose to remain discreet doesn't mean there aren't any avenues for her to share her two cents. It turns out that she does have something to say — and she found a clever, cheeky way to do it.
On Twitter, she liked a post that insinuates that the "Sex and the City" revival is "trashy." "So proud of @KimCattrall for skipping the trashy S&TC reboot and doing @HIMYFonHulu. She's wonderful, and so is @HilaryDuff If you have 48 minutes to spare, go ahead and watch the first two episodes...I may even rewatch them before next week. Challenge accepted!" the tweet read. This is reminiscent of what happened in December 2021, when Cattrall liked a fan tweet that praised her for sticking with her decision to turn her back on the show. "@KimCattrall I am such a fan. With the #SATC reboot happening, they keep bringing you up," the fan wrote. "I applaud you for making choices that are right for you. You are not required to do anything you don't want to do or that won't make you happy."
It's unclear whether or not Cattrall will ever talk about the show that catapulted her to fame ever again, but these days, you can find her having "How I Met Your Father" watch parties with her cute dog, TJ.