Wheel Of Fortune Contestant Wins Big After Losing On Show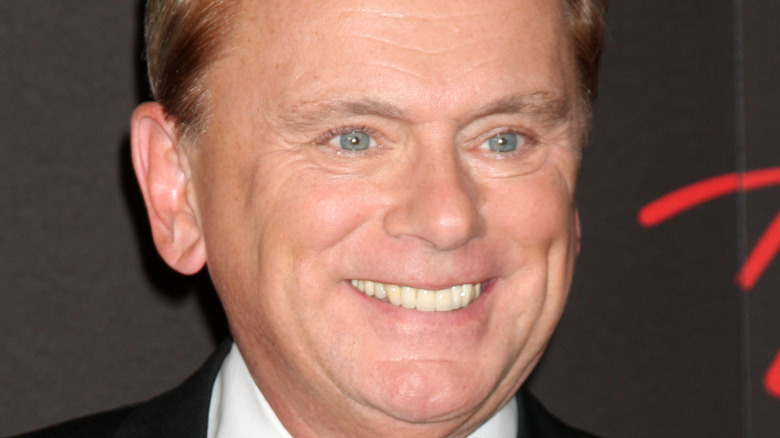 Joe Seer/Shutterstock
There is nothing like the excited buzz from an audience celebrating a contestant's win on a game show. Unfortunately for Charlene Rubush, despite offering the correct answer during the final round puzzle on "Wheel of Fortune" in December 2021, she technically lost. Cue the sad collective "aww" reaction from the crowd. Longtime "Wheel of Fortune" host Pat Sajak broke the news that because of a specific rule, the timing of her response meant a loss, per TMZ.
The four-word mystery phrase paired with the clue "What are you doing?" led to Rubush initially guessing, "Choosing the right card." She then took her time on the final piece of the puzzle, saying "Choosing the right ... word!" Apparently, the pause in her statement was not accepted by "Wheel" judges. Sajak quickly gave her an explanation, as the timer ran out after her answer. "This one's tough because you said all the right words, including the word 'word,' but as you know, it's got to be more or less continuous," he said.
The host continued, "We'll allow for a little pause, but not four or five seconds. I'm sorry. You did a good job in getting it, but we can't give you the prize, and it was the Audi." Rubush left the show with her cash prize of $16,500, per Entertainment Weekly. Fans of the show were furious, taking to Twitter to plead Rubush's case. Luckily, a certain car dealership was feeling exactly the same way.
Contestant Charlene Rubush got a brand new car
Fans of "Wheel of Fortune" are always vocal about mishaps and odd calls. Even host Pat Sajak flubbed a round during an April 2021 episode when he said the answer to the final puzzle before the contestant solved it. In Charlene Rubush's case, people had strong opinions. Even a "Jeopardy!" winner thought the situation should have played out differently. Alex Jacob tweeted, "I understand rules are rules but this seems like a particularly dumb rule. C'mon Wheel, it's Christmas."
However, an Audi dealership in Nevada decided to step in where "Wheel of Fortune" fell short. The company tweeted after the collective fan buzz, "You're a winner in our eyes Charlene. Now, let's get you a prize. Time to #GiveHerTheQ3." The hashtag started trending and, sure enough, Rubush was gifted a $40,000 Audi Q3. The contestant has been loving her new prize, telling TMZ, "The car drives so well. I'm loving it!! Much needed since my husband and I have been sharing one car since we moved here 3 years ago!"
On making the generous decision, Audi told Newsweek on seeing her episode, "[We] ... were collectively disappointed that she missed out on the opportunity to take home an Audi Q3 due to a technicality," adding they chose to give her the car "in the spirit of the holidays." This may mark the best outcome of losing a game show yet!