Report: Venus Williams 'Lawfully Entered' Intersection Before Fatal Car Crash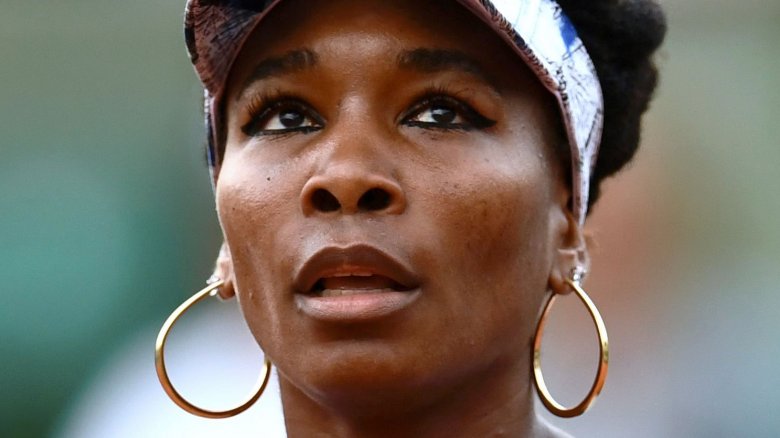 Getty Images
Despite previous reports, police now claim that Venus Williams did not break the law during a fatal June 2017 car accident.
TMZ reports that surveillance video has been released, showing that the tennis champ legally entered an intersection prior to getting T-boned by driver Linda Barson.
Prior to the footage, police maintained that Williams was "at fault for violating the right of way." However, since the video's discovery, authorities have changed their tune. In a new statement obtained by CBS News, police said, "The vehicle driven by Venus Williams lawfully entered the intersection on a circular green traffic signal, and attempted to travel north through the intersection to Ballenisles Drive."
Police also said that a car entered the intersection in front of Williams, making a left turn. Williams, 37, stopped to allow the turn and then legally proceeded, which is when her vehicle was hit. The crash resulted in injuries to both the driver, Linda, and her husband Jerome Barson, who succumbed to his traumatic injuries two weeks after the crash.
Linda later filed a wrongful death lawsuit against Williams, claiming the athlete had "failed to yield the right of way, blew through a red light, drove too fast while distracted, and recklessly created a situation where the accident was unavoidable."
In light of the new evidence, Williams' lawyer Malcolm Cunningham released a statement obtained by CBS News. "The update from the Palm Beach Gardens Police Department and video released today show that Venus lawfully entered the intersection on a green light and was impeded in her progress through the intersection."
He continued, "As the Palm Beach Gardens Police Department points out, once Ms. Williams entered the intersection lawfully, she had the right to proceed through the intersection and other vehicles including those with a red light changing to green, were obligated to yield the right-of-way to Ms. Williams."
"Ms. Williams is grateful for the continued diligence and efforts of the Palm Beach Gardens Police Department in its investigation," Cunningham's statement read. "At the same time, as this process moves forward, she remains deeply saddened by the loss suffered by the Barson family and continues to keep them in her thoughts and prayers."
The recently released video doesn't seem to have changed Barson's mind about the lawsuit. Her lawyer Michael Steinger maintains that Williams violated Barson's right of way, stating (via ESPN), "There is nothing that disputes Ms. Williams' was in the intersection on a red light, and the witnesses clearly confirm the Barsons had a green light and lawfully entered the intersection."
In addition to Barson's looming lawsuit, Williams has other things to worry about. She's set to compete for a spot in the quarterfinals at Wimbledon on July 10.