Tallulah Willis Marks 3 Years Of Sobriety On Instagram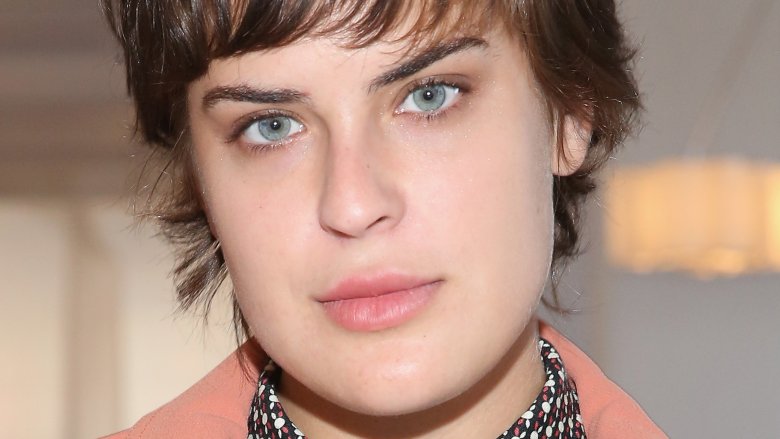 Getty Images
Tallulah Willis celebrated three years of sobriety on Friday, July 7, 2017.
Posting an old photo of herself holding a beer can on Instagram, Tallulah, the youngest daughter of Bruce Willis and Demi Moore, wrote, "3 years ago I was a malnourished string bean with aches that echoed throughout my soul. However the internal cries to tend my most blistered and deep wounds repeatedly fell on deaf ears. I did not value myself, my life or my body and as such I was constantly punishing for not being enough."
She continued, "Self annihilation fueled with medicating left me a shell, and the world on mute. I was hoisted from my hole, (one so deep I was certain we were nearing the Earths magma core) on the backs of powerful human beings that I will forever be indebted too, and on that day my life was gifted back to me."
Remarking on her younger self, Tallulah added, "I love the girl in this picture, I cry for her and I mourn her lost years. She is inside of me always and I must never let her slip too far. I don't push any agenda, I can only speak for my path and staying sober has been far and beyond the most important thing I've done in my wee 23 years."
Tallulah's older sister Rumer Willis, who marked 6 months of sobriety on July 2, took to Instagram to congratulate her sibling on her achievement. Posting the same photo that Tallulah shared, Rumer wrote, "My beautiful Tallulah Belle I am so incredibly proud of you. Of your strength, your courage, your grace through all of uncomfortable moments and your commitment to yourself."
Rumer went on, "The woman I have seen you become in the last 3 years has me in awe of you. You inspire me everyday. The way you have learned to love and accept all of the parts of yourself that you used to hide away is one of the most beautiful transformations I have had the honor to witness.I love you more than words can say my incredible baby sister."
Tallulah and Rumer's other sister Scout Willis also recently celebrated one year of being sober. Sharing a song about her sobriety on Instagram, she wrote, "I'm not always good at celebrating myself, and reallllllllly shy about doing it publicly, but honestly I am so f***ing proud of myself for this one. Last month on June 17 marked one year of being fully present with ma self, no filters, no chemical relaxation, no short cuts. I am meeting the best version of myself every day."
Congrats to the Willis sisters on these major milestones!