Kelly Ripa Explains The Serendipitous Inspiration Behind Her Daughter's Name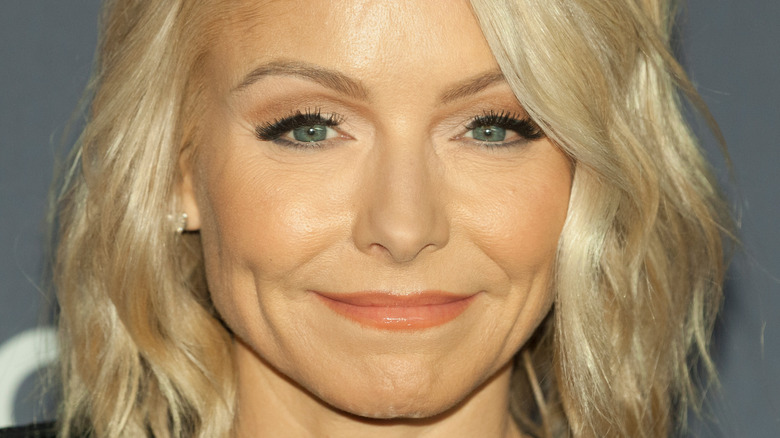 lev radin/Shutterstock
Along with being a famous figure, Kelly Ripa happens to be the mother of three children that she shares with her husband, actor Mark Consuelos. Their son Michael was born in June 1997, according to Hollywood Life, while their daughter, Lola, made her entrance into the world in June 2001. The couple's second son and third child, Joaquin, came around a few years later, joining the family in February 2003.
While Kelly may have admitted to having a favorite child (and having a favorite dog but won't reveal which one), there's no doubt that she's proud of all three of her kids. For instance, when Michael graduated from college in May 2020, she took to Instagram to praise her son and express how much she cares about him, writing, "MJC, the joy and pride you have brought our family is indescribable. I love you with all my heart."
Kelly also likes to share posts and details about Lola. That is, when she's allowed. In 2017, while sitting down for a chat on "The Tonight Show," she admitted to Jimmy Fallon (via E! News), "I'm never allowed to post a photo of her — ever." Granted, that hasn't stopped her from occasionally bringing up her beloved daughter, which is why she went ahead and opened up about how Lola got her name.
Lola Consuelos was named after a classic song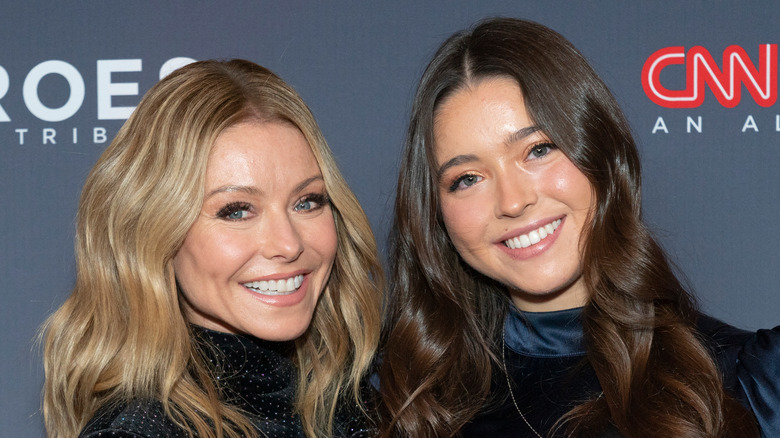 lev radin/Shutterstock
When it comes to how Kelly Ripa's three children got their names, there was different reasoning behind each. Frankly, all three would have been called Joaquin, which was the name originally meant for Michael. Yet, Kelly took some time on January 21 via her show "Live with Kelly and Ryan" (via People) to explain that when her eldest was born, Michael ended up being "named after Mark's two grandfathers who passed away right before he was born."
Although the name Joaquin would have then gone to Lola if she had been a boy, it obviously ended up going to their third child. As for Lola, Kelly revealed that the choice of her name was "a surprise to all of us." That's because the name Sophia had already been picked out for the baby before she arrived. Yet, Kelly recalled, "On the way to the hospital in the taxi cab, the driver was listening to the radio — the 70s station — and 'Copacabana' by Barry Manilow was playing."
When Kelly heard the name Lola mentioned in the lyrics — "Her name was Lola, she was a showgirl / With yellow feathers in her hair," per Genius — she told her husband that it "would be a really cool name." He agreed, telling his wife, "If she's a girl, let's name her Lola." And that's just what they did!