Kendall, Kylie Jenner Respond To Tupac Shirt Lawsuit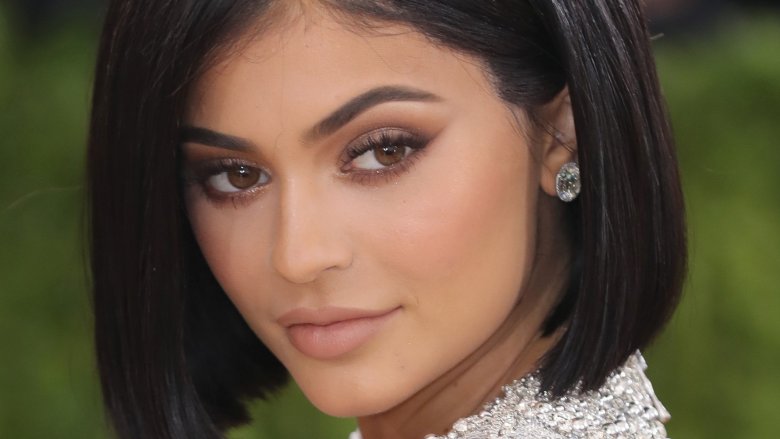 Getty Images
The social media stars claim they've done nothing wrong.
As Nicki Swift previously reported, Kendall and Kylie Jenner quickly faced backlash after listing a line of Rap v. Rock shirts, which featured the sisters' faces layered over photos of famous musicians, for sale on their website. They soon took down the collection, following cease and desist letters from rock band The Doors and Notorious B.I.G.'s mother Voletta Wallace.
But that's not all—photographer Michael Miller decided to take legal action against the Keeping Up With the Kardashians stars, filing a lawsuit against them for using at least two of his photographs of the late rapper Tupac without his permission.
However, the Jenners reportedly maintain their innocence. "The allegations made are completely false and the lawsuit is baseless," a statement from Kendall and Kylie's clothing company read (via Sky News), adding that the images of musicians like Tupac and Biggie were obtained through the appropriate channels. "Canada Inc, the licensee manufacturer of the K + K brand, purchased a very small quantity of vintage t-shirts with performer images already on them. Only two Tupac t shirts were sold before being pulled from distribution."
The statement continued, "Canada Inc did not copy anyone's image, remove any copyright notice from any image, or attempt to exploit Mr Miller's claimed right of publicity."
Still, the entire collection of shirts has since been pulled from the sisters' site. Kendall and Kylie also apologized to the musicians featured on their merchandise and their families, admitting that the shirts "were not well thought out."
Want more reality star dirt? Read up on all the little-known scandals involving the Kardashians.