How Are Whitney Rose And Heather Gay From RHOSLC Related?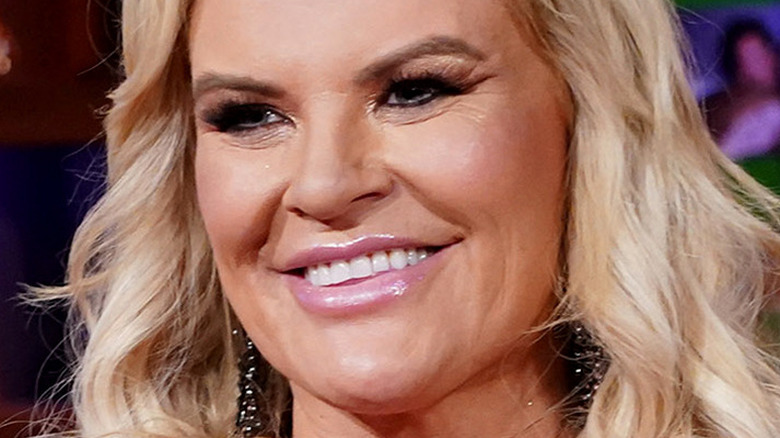 Charles Sykes/Bravo
Heather Gay and Whitney Rose are the breakout stars of "The Real Housewives of Salt Lake City," with their sassiness and bright personalities. The blonde beauties are also both successful businesswomen. Gay is the founder of the surgical enhancement chain Beauty Lab, and Rose is the owner of a skincare line called Wild Rose Beauty. The show's first two seasons showcased both women's struggles balancing their hectic home lives and their heavy workloads, but only lightly touched on the fact that Whitney and Heather are actually related!
Salt Lake City, Utah is known as the American mecca of Mormonism, as the city was founded by Mormon leader Brigham Young, per Utah.com. Many families who have stayed in the area since its settling are directly related to the pioneers who founded the city; both Heather and Whitney are a part of this select echelon in the Mormon community. But exactly how are they related, and has their family history kept them tied to Mormonism?
Heather Gay and Whitney Rose's family trees intertwine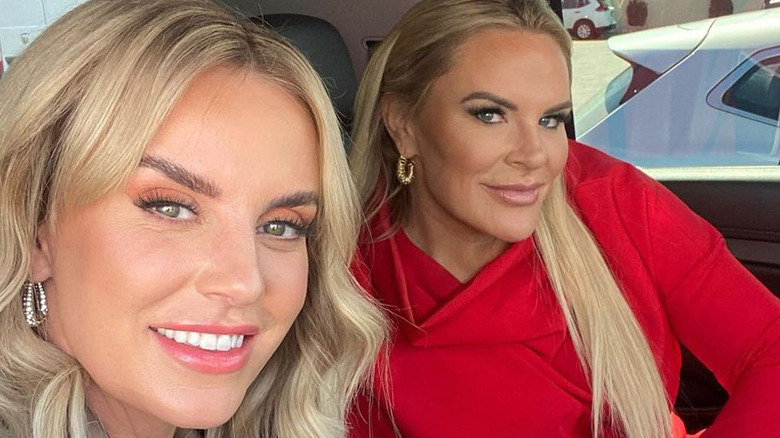 Instagram
It turns out that Heather Gay and Whitney Rose share ancestors who are significant figures in the history of the Mormon church and Salt Lake City. Although Whitney discussed her relation to Mormon pioneer Shadrach Roundy in Season 2 of "The Real Housewives of Salt Lake City," it was not clear how she and her fellow cast member were related. Fans could have guessed the two's family relations by their signature blonde hair and distinct light blue, almost-gray eyes, but Heather took to Twitter in December 2020 to clear up any confusion. "My great grandmother & Whit's great grandfather are siblings," she explained.
According to My Family Genie, Heather's great-grandmother and Whitney's great-grandfather were two of the children of William Edward Robinson and Jane Chipman, who were related to the original pioneers of Salt Lake City. This makes Heather and Whitney third cousins, per Bravo, and the two ladies have a very close relationship. The pair has been nicknamed many different things, like "Whitney and Heather Bad Weather," and the more endearing "White Claw meets White Fang." Heather was actually the one to convince Whitney to join the "Real Housewives" franchise.
Life after the Mormon Church for Heather Gay and Whitney Rose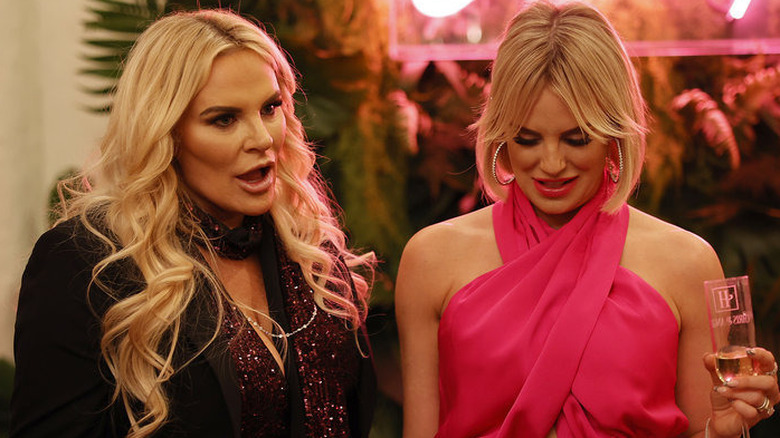 Andrew Peterson/Bravo
Just because they have Mormon blood doesn't mean that Heather Gay and Whitney Rose agree with what the Church of Jesus Christ of Latter-Day Saints preaches. In fact, both women left the religion long before they joined "The Real Housewives of Salt Lake City."
For Heather, she stopped supporting the church after her divorce from "Mormon royalty" Frank William Gay III. She still continues to co-parent with her ex-husband, and he supports her role on the "Housewives" franchise. "He's a devout Mormon and it's a huge departure from his core values. He's nervous about how it'll affect me as a mother and our children," Heather told Bravo's "The Daily Dish." "But you know, he's letting me do it. He supports us financially and emotionally, but I raise the kids and they're with me 100% of the time."
Whitney's departure from Mormonism was due to the affair she began with her boss, Justin Rose, while she was still married to her ex-husband. Whitney told ET that she was "unofficially excommunicated" from the church, which happens when someone voluntarily leaves the faith. Despite this past drama, both women seem to be more than happy with their current lives, and their only connection to Mormonism now is their DNA.