Blac Chyna Warns Ferrari Of Potential Lawsuit If Nude Photos Go Public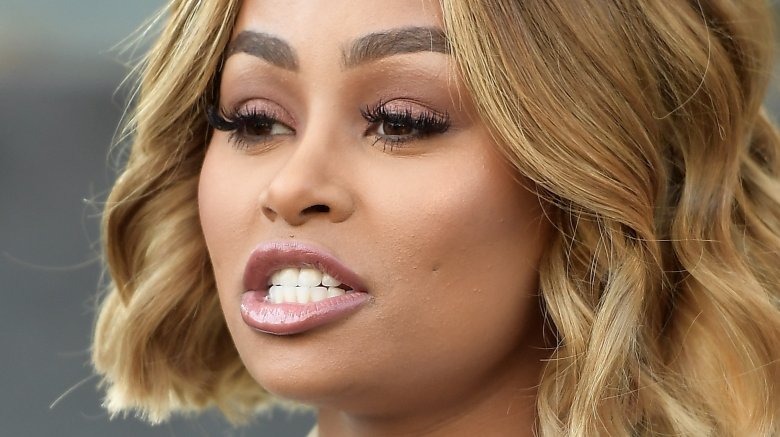 Getty Images
Blac Chyna and her legal team are not playing around.
After receiving a temporary restraining order against ex Rob Kardashian, Chyna (real name Angela White) has set her sights on rapper Ferrari (real name Dejanel Carter), with whom she'd had a relationship. E! News reports that Chyna's lawyer Lisa Bloom sent Ferrari a letter on July 7, 2017, noting that they know he may possess "unclothed or partially unclothed" photos and/or videos of Chyna.
But that's not all—Bloom also threatened Ferrari with legal action should those photos go public.
"We have also become aware that you may be trying to sell those photos or may try to post those photos on social media," she wrote in the letter. "Posting sexually explicit photos of Ms. White on any social media or distributing those photos by any means has both civil and criminal implications for you."
If Ferrari did release any photos containing "intimate body parts" without Chyna's consent, he could, reportedly, face fines as well as jail time. Bloom added that Chyna may seek a restraining order against Ferrari to prevent the publication of any "revenge porn."
Ferrari's name first came up during Kardashian's now infamous rant on Instagram when the Arthur George founder shared a photo of the rapper allegedly in Kardashian's robe and bed. Ferrari later shared photos of himself in bed with Chyna on his own Instagram account, but those posts have since been removed, according to E! News.
Don't fall behind. Catch up on the whole Kardashian-Chyna feud by reading what's really going on between the former flames.