Why Returning To Grey's Anatomy Made Kate Walsh Emotional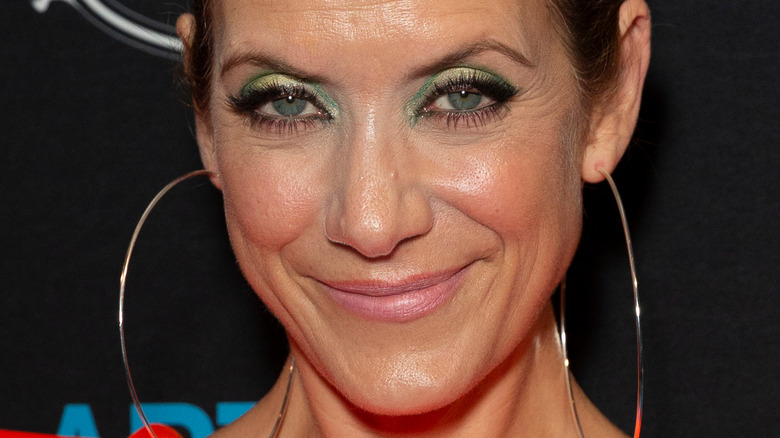 Lev Radin/Shutterstock
"Grey's Anatomy" is no stranger to saying goodbye to characters, even fan favorites, for the sake of moving the plot along (or for a variety of other dramatic reasons). Even still, the road from Grey Sloan Memorial Hospital is not always a straight line, and no one knows that better than Kate Walsh. Originally cast as Dr. Addison Montgomery, Walsh's exit was more hopeful than harrowing. Walsh was presented with a spinoff for Addison called "Private Practice," which she immediately scooped up.
She told TV Guide in 2007, "I was shocked and excited and mostly just totally blown away. Then I was nervous, like, "Wait, really? Why me?" But mostly I was just thrilled because it totally felt like the right thing." She continued, "I was so flattered and honored that they would think of my character to take off for greener pastures." Walsh said her "Grey's" costars were supportive of the decision and, although rumors swirled to the contrary, none of that has stopped Walsh from making appearances back in Seattle since her departure.
Now in its 18th season, "Grey's" has welcomed Walsh back to reprise her role as Dr. Montgomery. It's been a while since Walsh has been back in "Seattle" with her former colleagues, but what is it about this return that was so emotional for her?
Returning to Grey's was like 'going back to your hometown' for Kate Walsh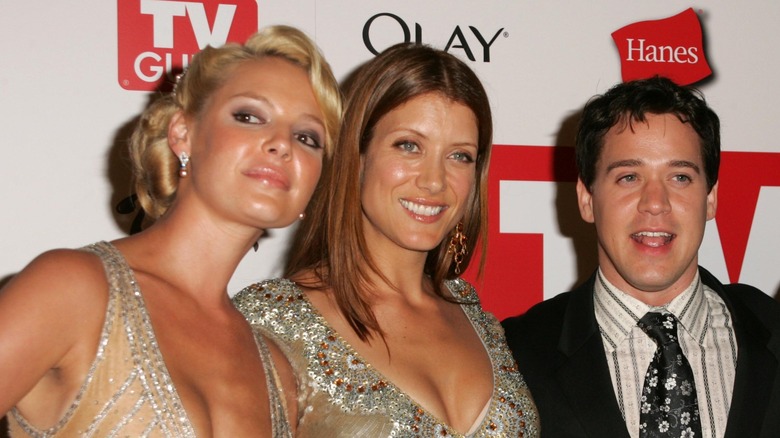 s_bukley/Shutterstock
Longtime fans of "Grey's Anatomy" got a real treat when, in October, they saw Dr. Addison Montgomery (Kate Walsh) make a return to Seattle after a long absence. The return wasn't just stunning for viewers — it was also emotional for Walsh. She called going back to "Grey's" an experience like "going back to your hometown and your family and your first best job all at once" in a press conference that month, per Deadline.
In addition to her personal warm fuzzies, Walsh enjoyed the interpersonal made between characters during her return, and gave plaudits to the show's writers. "The genius of "Grey's" is the container of space, the container of the hospital, the container of the elevator, the container of the O.R.," she said in the press conference. "All that pressure releases in the elevator and comes out in this odd, strange moment which I think is so Addison ..." Walsh was referring to a moment between Addison and Ellen Pompeo's Meredith Grey, who finally get an intimate moment to grieve Derek Shepherd (Patrick Dempsey), who died a hero's death several seasons ago.
Walsh told Variety that it's unclear whether her return will be for just a few episodes, or for a more permanent spot in Grey Sloan Memorial. "Nobody knows what the future holds ..." she said. Either way, it's a joy to see Addison's relationships with Meredith and the rest of the crew grow.
Kate Walsh was 'blown away' by fan reactions to her return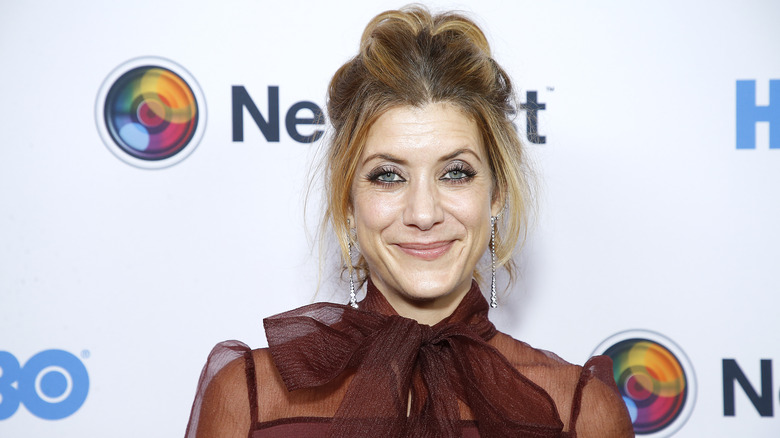 John Lamparski/Getty Images
Leaving "Grey's Anatomy" and the end of "Private Practice" were far from the end of Kate Walsh's career. She was The Handler in "The Umbrella Academy," Emily's eccentric boss Madeline in "Emily in Paris," and so many other roles in between. Even so, the role of Dr. Addison Montgomery holds a special place in her heart, especially after making such an anticipated return to "Grey's." After her return to the show on October 15, 2021, she took to Instagram to share her gratitude with fans. "Truly blown away by everyone's reaction and support for tonight's episode," she wrote. "Thank you all for making this night so special! Feels like Addison never left."
According to Honey Celebrity, Walsh has been keeping quite busy. She's been living in Perth, Australia, dating millionaire farmer Andrew Nixon, and making plans to open a film and television studio in Western Australia. That studio would be the state's first.
So whether Addison's return to "Grey's" is permanent or just a fan-craved short stint, Walsh is keeping plenty busy all the way across the world. In the meantime, we can't wait to see her new studio get up and running.