How Much Money Did Robert Kardashian Leave For His Children In His Will?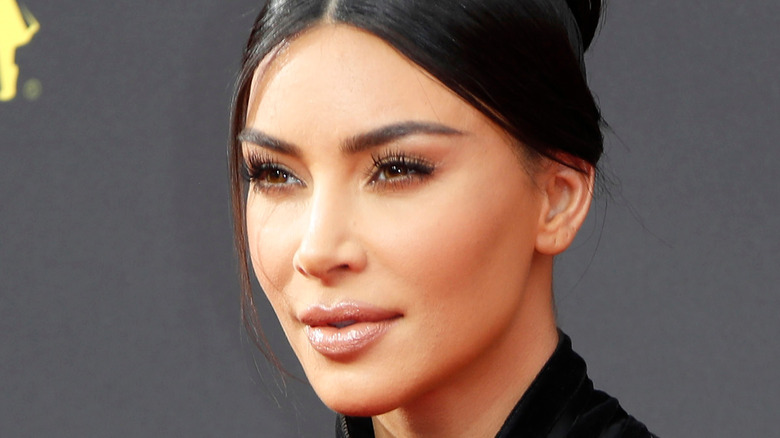 Kathy Hutchins/Shutterstock
The Kardashian family is considered akin to Hollywood royalty. Kim Kardashian, Khloé Kardashian, Kourtney Kardashian, Rob Kardashian, their mom/manager Kris Jenner, and siblings Kylie Jenner and Kendall Jenner are some of the most famous names today. However, before they climbed to the top the Hollywood food chain, the name Kardashian was already a household name. It's all because of the family patriarch Robert Kardashian, who rose to prominence when he served as one of O.J. Simpson's defense attorneys in the so-called trial of the century.
While many members of the Kardashian family are now millionaires in their own right, their father Robert gave them a leg up to get to where they are today. Kris even revealed that prior to their divorce, she did not have to think about finances at all. In 2021, she told The Wall Street Journal that she "never paid a bill" when they were together. "One day, my friend Shelli Azoff said to me when I was going through my divorce [from Kardashian], 'How much is your gardener?' And I said, 'I don't know.' And she said, 'You don't know?'" she recalled. "That was the turning point for me: I was embarrassed that I didn't know."
Robert passed away in 2003 after battling esophageal cancer, but he didn't leave his kids empty-handed. Word on the street is he left them millions when he died. But is that true?
Robert Kardashian allegedly left his children $100 million
Robert Kardashian passed away when Kim, Kourtney, Khloé, and Rob were still young, yet he still made sure that they were financially secure for a long time. Per Trust Advisor, he left them a $100 million estate in trust at the time of his death (via HuffPost). Not much is known about his will, but with that much reportedly in the bank, then the Kardashian children likely didn't face much financial hardship.
What's interesting, though, is that TV presenter and longtime friend of Kris, Kathie Lee Gifford, revealed that the family experienced financial trouble before they starred in the reality show that catapulted them to fame. "Kris was having financial problems," she told People. "I loaned Kris money years ago because they needed it. They were really struggling."
Gifford was even the one who urged Kris to explore the world of reality TV. "This is when reality television was just getting a hold, I told Kris, 'You guys of all people in the world should have a reality series," she shared. "You should, it's made for your beautiful children. You and [then-husband Caitlyn Jenner] at this point now are so interesting.' Their dynamic was so interesting." The rest, as they say, is history.
The Kardashians are now millionaires in their own right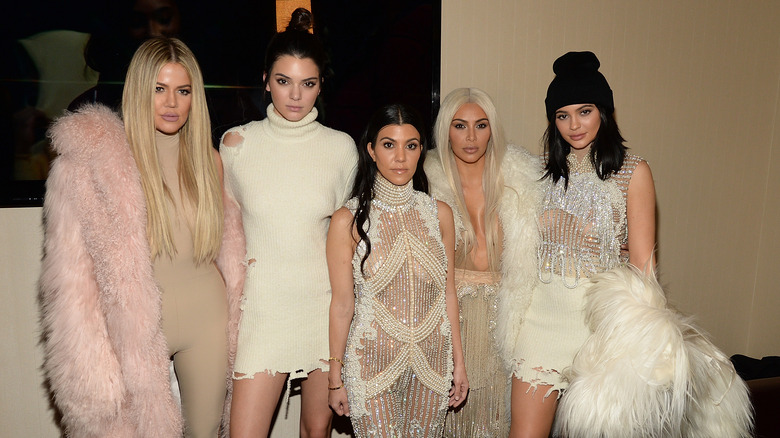 Kevin Mazur/Getty Images
The Kardashians are now undoubtedly some of the wealthiest people in Hollywood. In April 2021, Forbes reported that Kim is estimated to be worth $1 billion, thanks to her various brands like KKW Beauty and SKIMS. She also rakes in millions from various endorsements, reality show income, and a bunch of smaller investments. The same goes for Kylie Jenner, who was once dubbed "the youngest self-made billionaire ever" due to the success of Kylie Cosmetics. While her net worth has since declined to $700 million, the fact that she managed to become a billionaire at such a young age is pretty impressive.
Meanwhile, Khloé, Kourtney, and Kendall are also millionaires, according to Seventeen. Most of Kendall's fortune comes from her modeling career. Khloé and Kourtney, on the other hand, have taken the entrepreneurial route: Khloé has her Good American denim line, and Kourtney has her lifestyle brand Poosh. Of course, their momager Kris gets a cut on all of her kids' earnings, and per Forbes, her net worth is a whopping $190 million.
The Kardashian children wouldn't be great at handling money if it weren't for their mom. "I'm a quick study and I knew I had to get it together," Kris told The Wall Street Journal. "I felt such an enormous sense of accomplishment to be able to figure it all out and pay my own bills and make my own money and do my own taxes. And there were times when I didn't have a lot of money, but I was very organized."