Meryl Streep's Youngest Daughter Louisa Jacobson Is Following In Her Famous Mom's Footsteps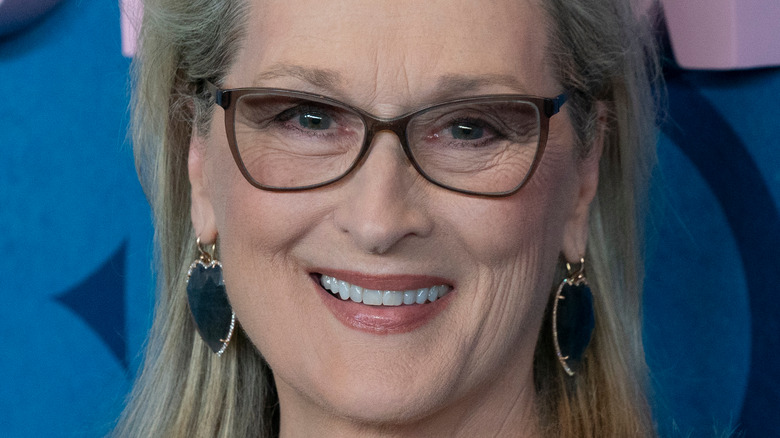 Lev Radin/Shutterstock
Louisa Jacobson, Meryl Streep's youngest daughter, has been drawn to the world of entertainment like her siblings. Jacobson's brother Henry Wolfe is a musician, her sister Mamie Gummer has starred in series like "True Detective" and "The Good Wife," and her other sister Grace Gummer is known for "Mr. Robot" and "American Horror Story: Freak Show."  
Streep has always supported her daughters' interests in acting. "I wanted them to follow their own dreams but I did ask them to have a plan B. They made their own way," she told Working Mother in 2015. "But I was more worried about how their lives would be possibly disrupted or made more complicated by the media attention that now follows every young actor. I never had to deal with that when I was their age."
Jacobson has definitely made her own way through schooling and work. With a psychology degree from Vassar, an MFA in acting from Yale, and time spent at the British American Drama Academy at Oxford, Jacobson initially worked as a model and acted for the stage, according to Hollywood Life. She started fine-tuning her craft in the theater, playing the notable role of Juliet in — you guessed it — "Romeo and Juliet" for The Old Globe in 2019. Seasoned with this iconic period-piece inspiration, her latest performance — her TV debut — is the perfect transition into the mainstream spotlight.
Louisa Jacobson stars in HBO's latest series
For fans of "Downton Abbey," creator Julian Fellowes offers a new historical drama set in 1882 New York City, according to AV Club. Capturing the familiar tone of high society and tensions between old and new money, "The Gilded Age" is HBO's newest period piece for fans to obsess over, especially with the star-studded cast that includes Carrie Coon, Christine Baranski, Cynthia Nixon, Taissa Farmiga, and Louisa Jacobson. In her breakout performance, Jacobson portrays young Marian Brook, who makes the drastic transition from rural Pennsylvania to living with her wealthy aunts in the city.
"I'm a huge Downton Abbey fan and period drama is my favorite genre," the actor told What to Watch. She continued, "Marian knows that her probable fate will be to marry as well as she can and survive, but she wants more than this ... She wants to do something with her life. She wants to be fulfilled."
Jacobson's co-star Baranski, who also starred alongside Jacobson's mother Meryl Streep in the "Mamma Mia!" films, spoke with ET about the young actor's experience. "It was really sweet with Louisa because her character [is new to] this world ... it was very much what Louisa was living through as this young actress who gets this juicy role." Baranski also noted, "She's marvelous and I think Meryl will be very proud." Jacobson's fresh performance is an excellent start to paving her own path while continuing her family's acting legacy.