Kim Kardashian's Skims Brand Just Got Some Really Incredible News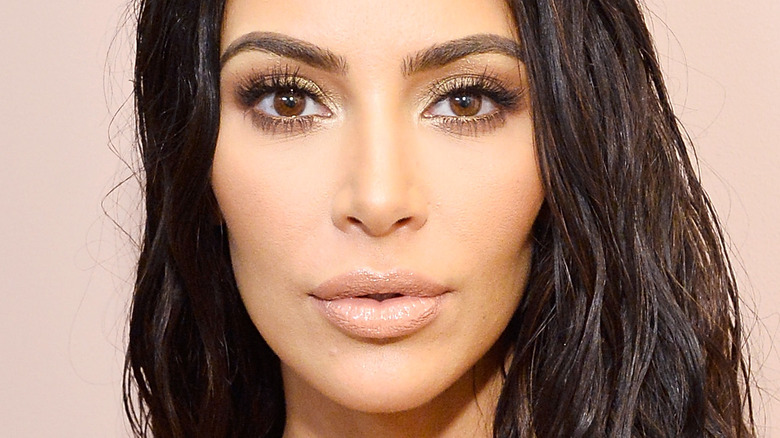 Stefanie Keenan/Getty Images
Some count out Kim Kardashian, but the reality TV star turned business mogul continues to defy critics. Kardashian's Skims brand just got some really incredible news, which will expand her huge fortune. It's not too shabby for someone who leveraged a sex tape into a reality TV show, AKA "Keeping Up with the Kardashians," which aired for 14 years on the E! network. StyleCaster estimated in June 2021 that she banked $4.5 million per season for the reality show. But "KUWTK" was just the start of Kardashian's empire. 
Kardashian juggles several ventures outside of reality TV and Skims, including a cosmetics line, a perfume brand, and a mobile game. According to the NYP, the mom of four sold a 20% stake in her KKW makeup brand to Coty for $200 million in 2021. Now Kardashian has set her sights on a law career, and her adoring fans have no doubt she'll be a successful attorney.
Circling back to Skims, the company announced it will be the "official loungewear and undergarments outfitter for Team USA" at Beijing's upcoming Winter Olympic Games. But just when you thought it couldn't get better for Kardashian, it has.
Kim Kardashian's Skims doubles value to $3.2 billion
Kim Kardashian's Skims brand doubled its value to $3.2 billion, Bloomberg reported on January 27. The big news came three years after the "Keeping Up with the Kardashians" star founded Skims in 2019. While Skims began as a shapewear and underwear company, the brand has expanded, offering pajamas, sweatpants, robes, and more. The company announced raising another $240 million after sales rose 90% in 2021. Kardashian said, "This latest round will allow us to focus on bringing more innovations and solutions to our customers and become even more of a trusted resource for them." 
Kardashian and Skims CEO Jens Grede continue to hold a controlling stake in the company, and Grede told Bloomberg there are currently no plans to sell the company or take Skims public. But that doesn't mean Grede and Kardashian don't have big plans for their brand. "We see an opportunity with Skims to create our own category in retail, just like how we believe Lululemon and Starbucks created their own categories in their respective areas," Grede explained. 
Around the same time Bloomberg's news came out, Us Weekly reported that Kardashian's boyfriend, Pete Davidson, is supposedly considering buying a home in LA — so in the event he needs a little extra cash, it's clear his girlfriend would have no problem helping out!