The Touching Reason Mark Harmon Never Became A Movie Star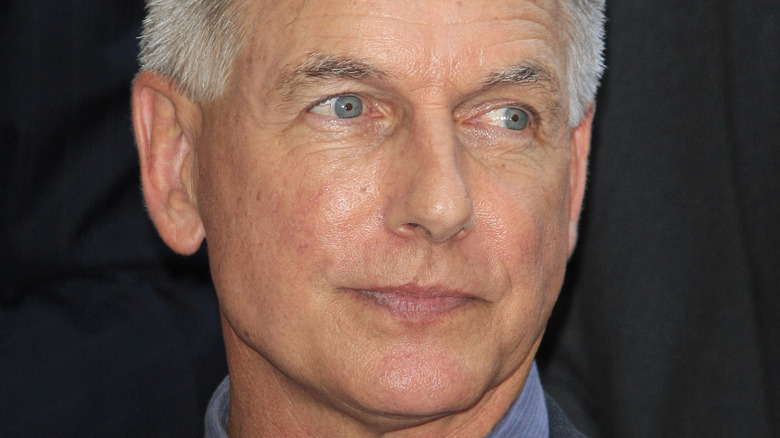 Joe Seer/Shutterstock
Mark Harmon had many choices in his life. First off, the "NCIS" star could have become a professional athlete. The son of former NFL player Tom Harmon, Mark initially followed in his father's footsteps, playing quarterback for the UCLA Bruins in the early 1970s, as the Spokane Daily Chronicle reported in 1972. Even then, he knew his path was his own. "Really, there is no extra pressure because of my dad," he told UPI that year (via Beaver County Times). "I play football because I love to do it." He quickly showed he had what it took, too, being inducted into the National Football Foundation's National Scholar-Athletes in 1973.
Going pro seemed like the obvious career choice to make. Instead, the younger Harmon turned down the NFL and turned to acting — the other vocation that ran through his veins. His mother, Elyse Knox, was an actor who is best known for starring in the 1942 horror film "The Mummy's Tomb." But Mark's interest in acting really seeped in after his sister married into the Ozzie and Harriet Nelson family, which led to Mark filling in for an actor in the short-lived "Ozzie's Girls" as a favor, according to Parade. "That changed my course."
Mark was soon getting parts both in the small and the big screens. In the 1980s, Mark seemed primed for movie-star status with high-profile roles in "Summer School" and "The Presidio." But Mark gave that up, too, choosing to focus on television for the noblest of reasons. 
Mark Harmon wanted to put family first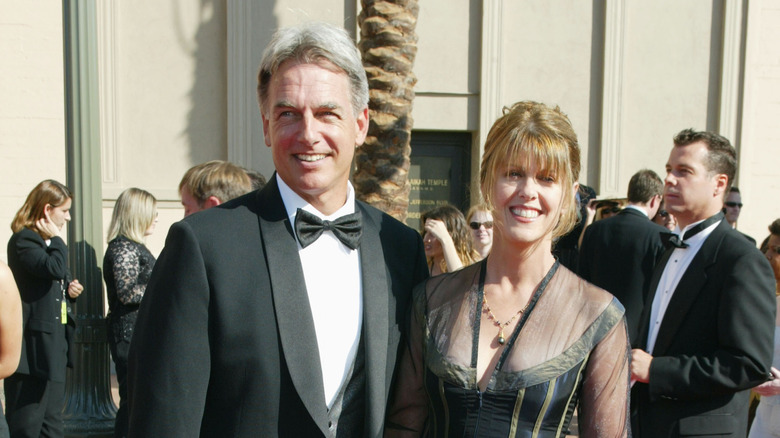 Kevin Winter/Getty Images
Mark Harmon was hitting all the milestone his career in the late 1970s and 1980s. In addition to his 1977 Emmy Award nomination and prominent 1980s roles alongside Kirstie Alley in "Summer School" and Sean Connery and Meg Ryan in "The Presidio," Harmon was also voted People's "Sexiest Man Alive" in 1986. There seemed to be nowhere to go but up. This perspective changed in 1987, when Harmon married Pam Dawber. He and the "Mork & Mindy" star welcomed their first son, Sean, the following year, an event that took Harmon's focus off his career and toward his family. It didn't happen over night, though.
During Sean's first year, Harmon was shooting "Till There Was You" on the other side of the world in the South Pacific. "I was in the jungles of New Guinea making a not-very-good movie when my firstborn took his first steps," he told Closer Weekly in 2018. "No job is worth missing life's most important moments." Harmon was away from home for three months, he told CBS News in 2013, an eternity in infant time. "He got out of the car by himself and walked up the sidewalk and grabbed onto my leg at the airport," he detailed.
At that point, Harmon prioritized TV, which is generally shot in a fixed studio. Throughout the 1990s, Harmon starred in a series of TV productions, including NBC's police drama "Reasonable Doubts," ABC's "Charlie Grace" and the medical drama "Chicago Hope."
Pam Dawber made similar choices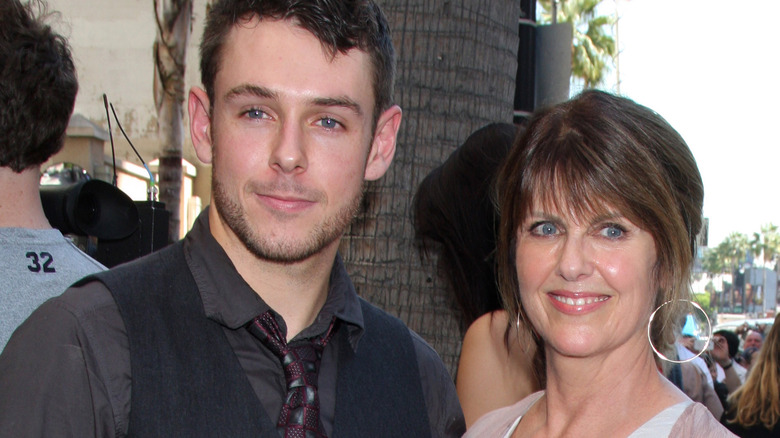 Kathy Hutchins/Shutterstock
Mark Harmon's priority of his family's well-being was also shared by his wife, Pam Dawber. Dawber was an accomplished actor by the time she met Harmon, having starred alongside Robin Williams in "Mork & Mindy" between 1978 and 1982, and Rebecca Schaeffer in "My Sister Sam" between 1986 and 1988. Both Harmon and Dawber were 35 when they tied the knot in March 1987 and judged they were ready to settle down and raise a family. "I did everything you can do in this business, and then I had children and it's like, 'I'm not going to chase this fame thing," Dawber told Entertainment Tonight in 2016.
Like Harmon, Dawber wanted to be present for her sons Sean and Ty, born in 1992, and she has no regrets or resentments. "They don't care about what I did ... They want their parents to care about what they are doing," she told the outlet. "Their father is already iconic enough for two boys. I am just the mom."
Even though Harmon did go on to hit the jackpot as Leroy Jethro Gibbs in "NCIS," a role Harmon played between 2003 and 2021, he had been just as content finding enough work to provide for his family. "I was directing a lot, I was doing a movie here or there and we had this young family that was growing up, and I was missing a lot of [family time]," which "just was not OK," he told Parade.