Lamar Odom Teases Where He'd Like To See Khloe Kardashian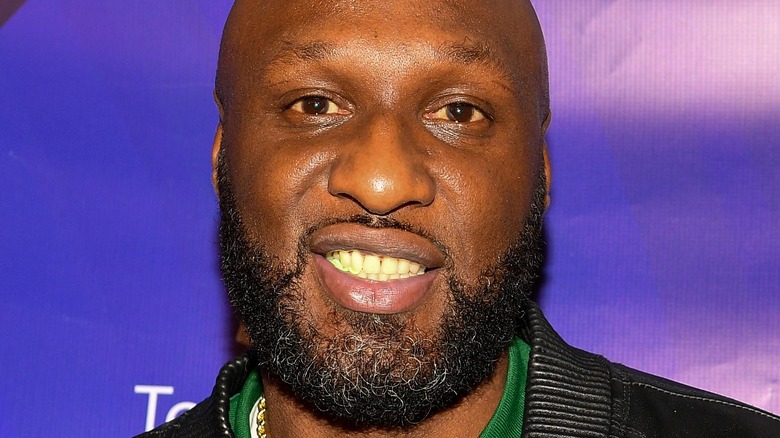 Allen Berezovsky/Getty Images
Lights, camera, action! 
Former NBA baller Lamar Odom stunned the masses when he revealed that he would be joining the cast of "Celebrity Big Brother" Season 3. "My name is Lamar Odom [and] people may know me for winning two championships with the LA Lakers," he said in his intro for the reality game show (via TMZ). "They also may know me for marrying Khloe Kardashian. We had our own TV show. Our own reality show," he continued.
Upon revealing the big news, Lamar sat down with ET to discuss his plan of action to take home the W for the highly anticipated season. "I'm a competitor by nature. I love to compete. I love to win, so, I guess that's why I decided to be on the show," he explained. "I haven't watched a lot of the show, so I'm still learning about the show, but I'm definitely gonna win." Lamar added, "If I gotta get down — if my roommates are making me act ruthless, then you'll see a really ruthless side of me, but hopefully we won't have to see that side." There is one person that he does hope to see, however...
Lamar Odom is hopeful he will 'bump into' Khloe Kardashian on Celebrity Big Brother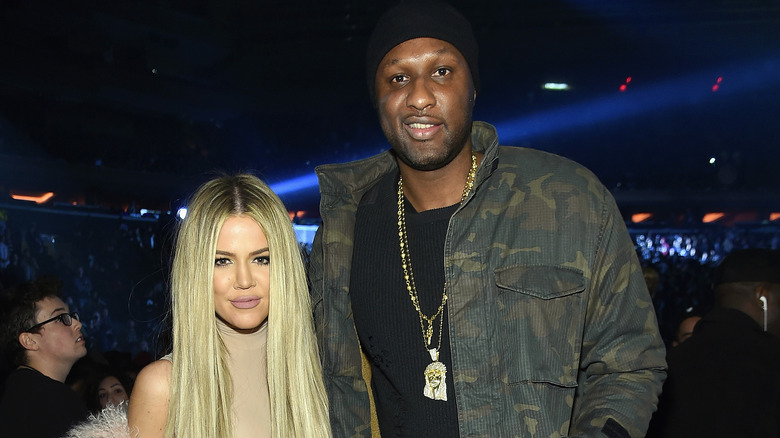 Jamie Mccarthy/Getty Images
Here's to wishful thinking! 
"Well, I'm hoping I'll bump into Khloe Kardashian," Odom confessed to ET about who he hopes might join him on Season 3 of "Celebrity Big Brother." Lamar was careful to add, "I don't really dislike or hate anybody, just anybody that doesn't have a good spirit, anybody that's not coming into the house with a good spirit," he continued.
While it doesn't appear Lamar's ex-wife Khloe has any plans to make a cameo on the competition series, he will be in the presence of Khloe's sister's new fiance's ex-wife, Shanna Moakler. (Say that five times fast.) "Some of the people that I'm hoping is in the 'Celebrity Big Brother' house is maybe some friends, like former Miss USAs, Playboy playmates, maybe some reality TV stars that I'm friendly with," Shanna told ET in a separate interview. "And I'm just hoping that no one I've been in the press with in the past is going to be on," she added. Perhaps that means Kourtney Kardashian is on Shanna's no-fly list?  As the famous saying goes, however, "the devil works hard but Kris Jenner works harder." Don't forget to set your DVR, folks! There's no telling who might pop up!