What We Know About The Sarah Palin Dating Rumors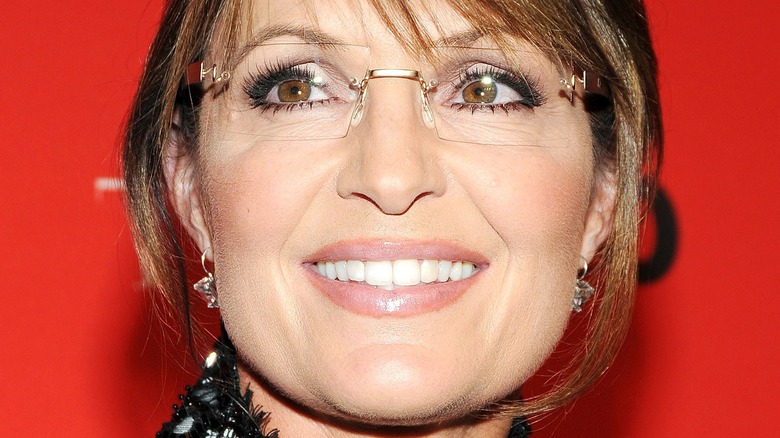 Everett Collection/Shutterstock
Former Alaska governor and vice presidential hopeful Sarah Palin has sparked romance rumors and controversy all in one week, keeping her personal life just as busy as her social calendar. According to People, Palin has been in New York City to push a libel lawsuit she filed against The New York Times. The suit, according to Reuters, was filed in 2017 after the news outlet accused her political action committee of inciting the 2011 mass shooting in Arizona that left six dead and former Congresswoman Gabrielle Giffords seriously wounded. The trial was pushed back by a federal judge after he learned of Palin's positive COVID-19 test, which could hinder her legal fight.
Palin, who split from ex-husband Todd Palin in 2019 when he filed for divorce after 31 years of marriage, has kept a rather low profile compared to her life in the spotlight as the late Sen. John McCain's running mate. And while the real reason why Sarah Palin got divorced may never be known, it doesn't seem to be slowing down her social life. In fact, it wasn't the lawsuit or her recent divorce that had people whispering this last week. Instead, the former public figure raised eyebrows when she stepped out on the town with a famous, if former, NHL star. 
Sarah Palin dines out after second positive COVID-19 test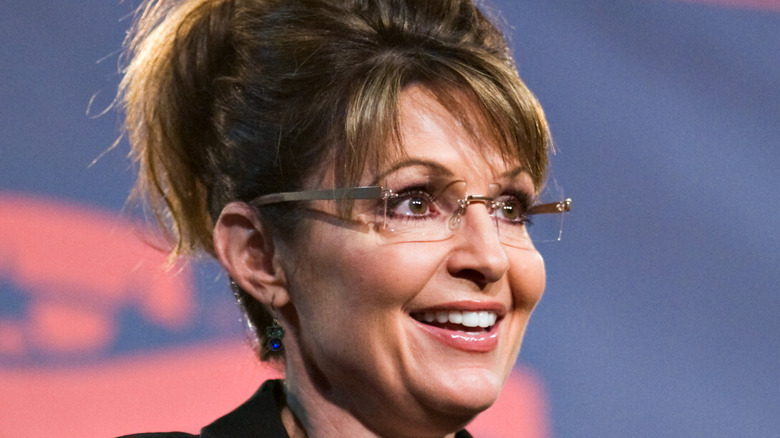 Christopher Halloran/Shutterstock
Sarah Palin is no stranger to controversy in her personal life. More than a decade after her bid to be the vice president, the pandemic is putting the former public figure in the hot seat again for her apparent disregard for COVID-19 guidelines. New York City Mayor Eric Adams was less than impressed by Palin's behavior. A spokesman from his office had this to say: "By repeatedly flouting CDC guidelines, Ms. Palin has shown a complete disregard for the health and safety of small business workers and her fellow patrons." 
That's because, according to People, Palin was spotted at Elio's Eatery in Manhattan (which risked a $1000 fine for letting Palin eat indoors) last week with former NHL star Ron Duguay following her second positive COVID-19 test. Duguay was married to former Sports Illustrated swimsuit model Kim Alexis for 20 years before their 2016 divorce. While reportedly single, Duguay is certainly the protective sort. According to the Daily Mail, a photographer approached their dinner party, saying, "Are any of you guys concerned that she tested positive for COVID? I'm just curious." 
At that point, Duguay got up from his seat, approached the photographer, and asked him, "Are you looking for trouble?" and knocked the guy's camera from his hand. Romance rumors about Palin and Duguay have been swirling since the incident, although a source who's close to Palin swears the two are "just friends." Page Six reports, however, that they've been an item since late last year.