Tom Brady Finally Confirms What We All Suspected About His Retirement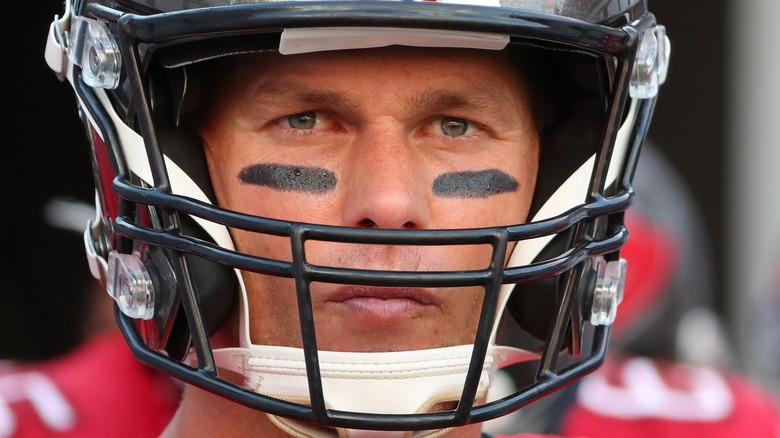 Steve Jacobson/Shutterstock
Tom Brady didn't end the 2021-2022 season as he had probably hoped. The quarterback led the Tampa Bay Buccaneers to another playoff birth, but the team fell short and lost to the Los Angeles Rams. Like the past few years in his career, many rumors about Brady's retirement swirled after the season, leaving fans wondering if his two-year stint with the Bucs would be his last dance.
In late January, rumors ran rampant that Brady would hang up his cleats once and for all. But on his "Let's Go!" podcast, the football star reiterated the fact that he was still weighing his options and had not yet reached a retirement decision. "I'm still going through the process I said I was going through ... I think when the time is right, I'll be ready to make a decision one way or the other," he shared, adding that he would know when his time has come. "For me, it's literally day to day. I'm trying to evaluate everything I do ... I'll take it day by day and take it by the moments," the University of Michigan alum added. 
Of course, many fans took to social media to express their thoughts on the rumors, and most Brady fans were sad over the idea that the star had played his last game in the NFL. "Please don't retire @TomBrady you are the best ever and the ONLY reason I watch football," one fan tweeted. Sadly, this fan may be a little heartbroken by Brady's latest news.
Tom Brady is ready to move on from football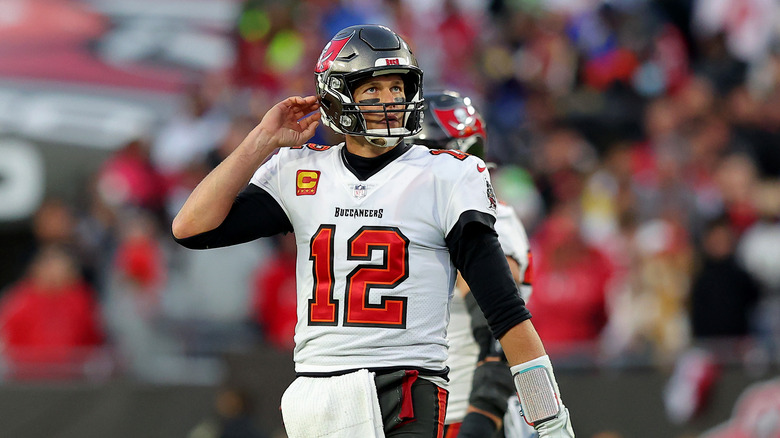 Kevin C. Cox/Getty Images
Tom Brady is ready to move onto the next phase of his life. The 44-year-old almost seemed invincible, as just playing in the NFL at his age was an impressive feat. He even brought home a Super Bowl ring in the 2020-2021 season. But, all good things must come to an end, and in a lengthy Instagram post on February 1, the NFL star announced his plans to retire.
"This is difficult for me to write, but here it goes: I am not going to make that competitive commitment anymore. I have loved my NFL career, and now it is time to focus my time and energy on other things that require my attention," Brady began the statement. He shared that he had done a lot of thinking over the past week, which landed him at his decision. Of course, he made sure to thank all of his Tampa Bay Buccaneers teammates, fans, and coaches. He also thanked his college coaches, his extended family, his wife, Gisele Bundchen, and three kids — Jack, Benny, and Vivi. "You are my inspiration. Our family is my greatest achievement. I always came off the field and home to the most loving and supportive wife who has done EVERYTHING for our family to allow me to focus on my career."
Before moving to the Bucs, Brady played for 20 seasons with the New England Patriots, where he won an impressive six Super Bowl rings. Many people are convinced that Brady is the GOAT, and he's made a solid case for it.