Inside Whoopi Goldberg's Suspension From The View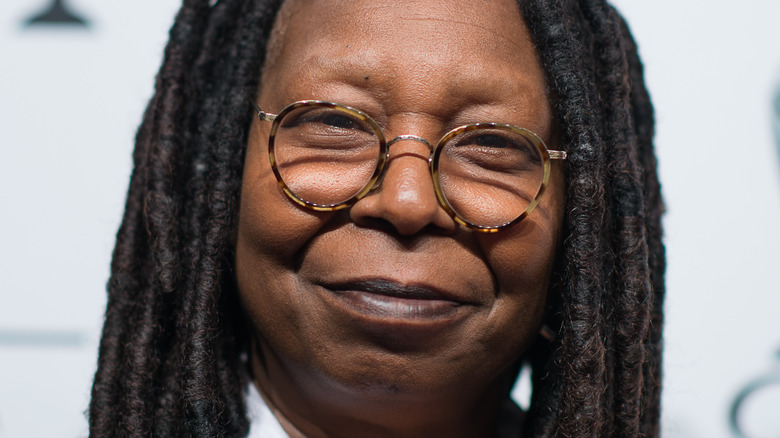 Dave Kotinsky/Getty Images
Whoopi Goldberg is facing severe consequences following her controversial statements about the Holocaust on "The View." On January 31, while discussing the ban of "Maus" in schools, Goldberg claimed that the Holocaust was "not about race." She said, "Let's be truthful about it because Holocaust isn't about race. It's not about race. It's about man's inhumanity to man."
Her strong statements caused backlash from both fans and friends in the industry alike, with some political commentators weighing in on the matter as well. While she offered an apology on Twitter, many expressed their desire for her immediate firing. Meanwhile, ABC announced its decision to suspend Goldberg instead. "Effective immediately, I am suspending Whoopi Goldberg for two weeks for her wrong and hurtful comments," a statement from Kim Godwin, ABC News President, read. "While Whoopi has apologized, I've asked her to take time to reflect and learn about the impact of her comments. The entire ABC News organization stands in solidarity with our Jewish colleagues, friends, family and communities."
In a memo obtained by The Hollywood Reporter, Goldwin told ABC employees that Goldberg's statement does not align with the company's values, and a suspension was necessary to help her understand the gravity of her words. "Whoopi has shown through her actions over many years that she understands the horrors of the Holocaust and she started today's show with that recognition," the memo read. "But words matter and we must be cognizant of the impact our words have."
Whoopi Goldberg made online and offline apologies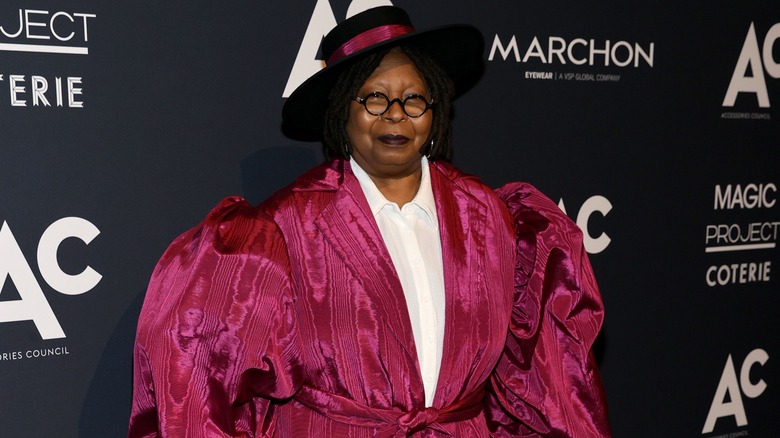 Jamie Mccarthy/Getty Images
Whoopi Goldberg seemed to double down on her comments on "The Late Show with Stephen Colbert," telling the host, "I feel being Black, when we talk about race, it's a very different thing to me. So I said that I felt that the Holocaust wasn't about race, and people got very, very, very angry ..." The next day, however, she changed her tune. During the opening remarks on "The View" (via Variety), she said, "Yesterday on our show, I misspoke. I tweeted about it last night but I want you to hear it from me directly. I said something that I feel a responsibility for not leaving unexamined, because my words upset so many people, which was never my intention." 
Goldberg retracted her statement from the previous day. "It is indeed about race because Hitler and the Nazis considered Jews to be an inferior race." She then admitted fault and took responsibility. "Now, words matter and mine are no exception. I regret my comments, as I said, and I stand corrected. I also stand with the Jewish people as they know and y'all know, because I've always done that."
The actor also interviewed Anti-Defamation League CEO Jonathan Greenblatt to discuss the Holocaust. On Twitter, he said that on behalf of the Jewish community, he accepted her apology. "Deeply appreciate @WhoopiGoldberg inviting me on to @TheView today to have an important discussion on the importance of educating about the Holocaust," he wrote. "Whoopi has been a long-time ally of the Jewish community and @ADL and her apology is very much welcome."