Elton John Just Made A Mistake That No Performer Ever Wants To Make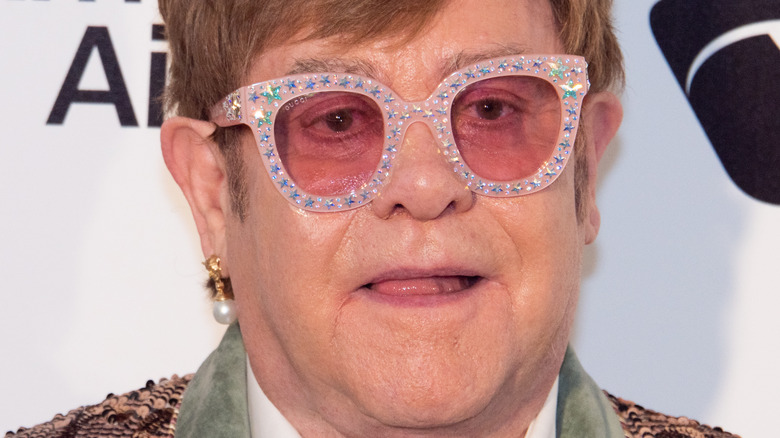 Silvia Elizabeth Pangaro/Shutterstock
In 2018, Elton John announced a massive, three-year farewell tour, culminating in his retirement from touring in 2021. But things didn't go as planned, as the "Rocket Man" singer had to delay his tour because of the COVID-19 pandemic, and then suffered an injury months before his European leg was scheduled to start in September 2021, according to NME.
At the time, John released a statement on Twitter, saying he "fell awkwardly on a hard surface" which caused his hip to be in "considerable pain and discomfort." John then announced that he had to undergo surgery and physiotherapy to fix his hip and delayed his tour again to 2022.
Fortunately, John's surgery was a success and he managed to finally embark on his tour this January. However, despite rave reviews about his performances, he couldn't escape some blunders on the road and just made a mistake that no performer wants to make with one of his tour stops.
Elton John got his cities mixed up on tour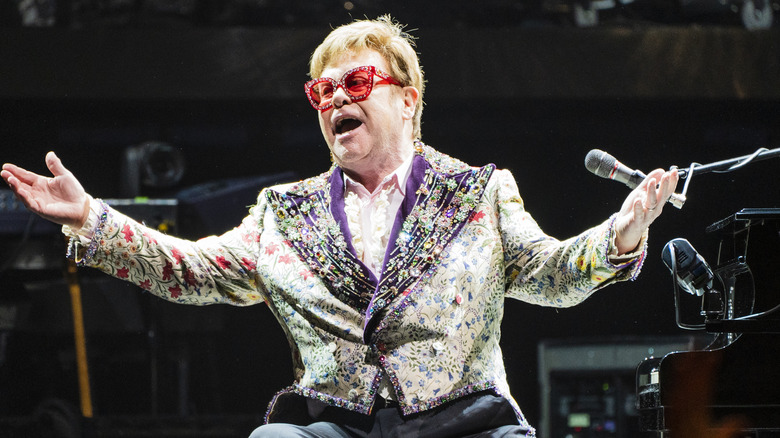 Erika Goldring/Getty Images
While on his "Farewell Yellow Brick Road Tour" in Kansas City, Missouri on February 1, Elton John thanked the wrong city after he was done performing. In a now-deleted tweet sent out in the early hours of the morning after his performance, John mistakenly called Kansas City "Arkansas City." "Thank you to everyone who came down – you were all amazing," the tweet continued. How awkward!
Per New York Post, it's unclear if John was the person who sent out the tweet or if it was one of his social media managers who made the blunder. In any case, Arkansas City is located 226 miles southwest of Kansas City, where John was performing. There's also another Arkansas City located on the Mississippi line, which makes the mistake even more glaring. However, mistakes aside, John is treasuring this last opportunity to be on the road, as he hopes to spend the rest of his non-touring life with his family — husband David Furnish and their two sons.
"I'll be 76 [when the tour is over]," John told Today in October 2021. "I don't know how much time I have left on this earth after that ... I don't want to keep traveling."