The Strange Truth About How John Stamos Met His Wife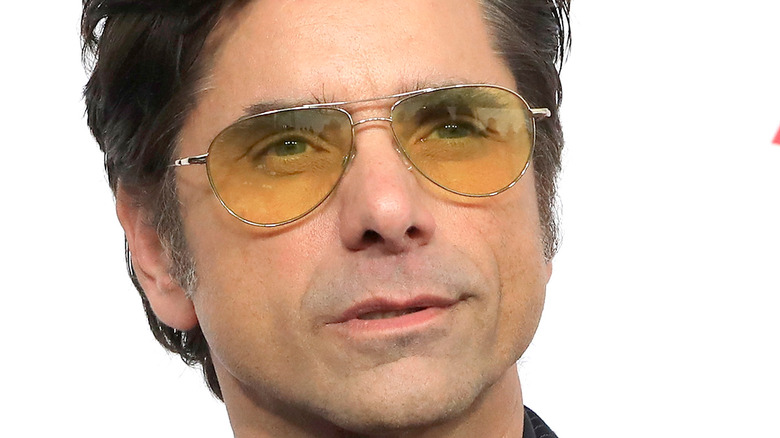 Kathy Hutchins/Shutterstock
John Stamos is one of the most famous celebrities in Hollywood, and for a while, he lived the life of a bachelor. The star was first married to Rebecca Romijn from 1998-2005, per Good Housekeeping. The couple never welcomed any children together, and it took them a while to be comfortable with one another following the split.
"I'm happy for them. That's it. Just letting go, and — 'God bless you guys, good for you. I'm here; you're there.' But it took me a long time to get to any of that," Stamos told Justin Long on his "Life is Short With Justin Long" podcast about Romijn's hubby Jerry O'Connell.
Fast forward to a few years after Stamos and Romijn called it quits, and Stamos found the one in Caitlin McHugh. According to Good Housekeeping, the pair first met in 2011 and ultimately tied the knot in 2018. The same year they got married, Stamos and McHugh welcomed their first child together, son Billy. "From now on, the best part of me will always be my wife and my son. Welcome Billy Stamos (named after my father)," Stamos wrote on Instagram, adding a hashtag to point out that he's no longer just an uncle.
The "Full House" star also shared a sweet tribute to his wife on her first Mother's Day. "As if it were even possible, when you became a mother, you became even more beautiful," he gushed. So how did their romance begin? It's kinda awkward...
John Stamos and Caitlin McHugh met on a show with a strange plot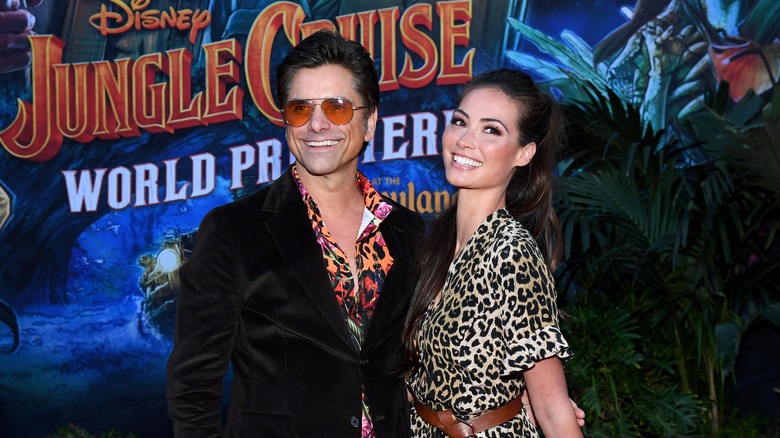 Kevin Mazur/Getty Images
Everyone has a story on how they met their significant other, and some are a lot more interesting than others. Relationships in Hollywood can be different from average folk, and there's no better example of that than John Stamos and his wife, Caitlin McHugh. The "Full House" star took to Instagram in early February to recall the moment he first laid eyes on his future wife on a television set.
"Some couples meet at work. Some meet through friends. Some on dating apps. I met my wife on a TV show called SVU Law and Order, where I was playing a serial reproductive abuser, trying to secretly impregnate her by poking a hole in a condom- I already had 47 children, but wanted one more. It took me 7 years, but eventually I had a child with my Disney Girl @caitlinskybound and I've never been happier!" Stamos wrote in the lengthy post. He wished McHugh a happy anniversary, calling her his "best friend" and a "support system." Stamos accompanied the post with a series of images of the pair together, and the beautiful and funny tribute was enough to make anyone swoon.
In turn, McHugh also posted a sweet tribute to her man on her Instagram page. "Happy Anniversary Love," she wrote on the post, adding that they celebrated early since Stamos is on the road with the Beach Boys. We adore them!