Nicki Minaj Reveals How Motherhood Has Truly Changed Her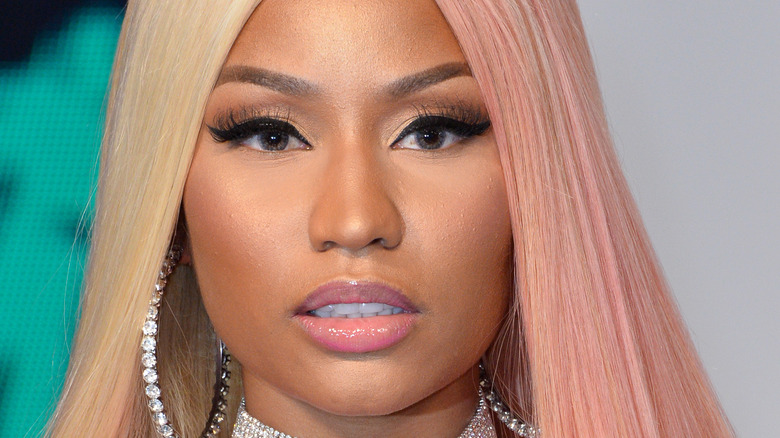 Featureflash Photo Agency/Shutterstock
Nicki Minaj is one of the world's most famous rappers. Therefore, it comes as no surprise that so many are interested in her personal life. When news broke that she was going to be a first-time mom, fans were immediately excited.
On July 20, 2020, the "Moment 4 Life" hitmaker took to Instagram to share the exciting news that she was expecting her first child. In true Minaj style, the announcement wasn't subtle. The Grammy Award-nominated star rocked a short, curly yellow wig and wore a bikini set paired with chunky high heels. She posed from the side to show off her growing bump and kept her caption cute and simple: "#Preggers." As previously reported by Inquisitr, Minaj immediately trended on Twitter after 235,000 tweets mentioned her name. In October 2021, TMZ revealed she had given birth, and fans later learned it was a boy. Despite being a high-profile celebrity, Minaj doesn't share too much about her child with the public. As of this writing, fans are yet to find out what she and her husband, Kenneth Petty, named their child. 
However, during a recent interview, Minaj was open to discussing how motherhood has impacted her on a personal level.
Minaj says motherhood has helped her positivity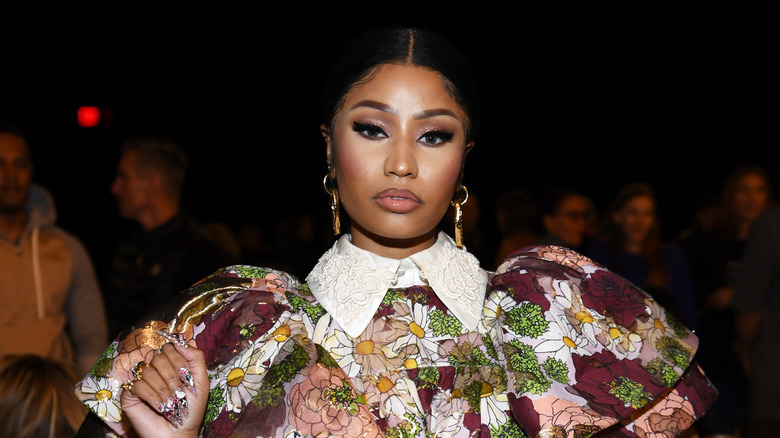 Dimitrios Kambouris/Getty Images
After being fairly quiet on the music scene, Nicki Minaj has returned with her first release of 2022 — "Do We Have A Problem?" — with fellow rapper Lil Baby. To promote the track, she made a February 3 appearance on "The Late Late Show with James Corden" where she also discussed life as a first-time mom. When host James Corden asked whether becoming a mother has impacted her in any way, the "Only" hitmaker explained it had. "I think motherhood has made me see more good in people, more good in the universe. It makes you more of a forgiving person," Minaj said.
"When I look at my son, I'm reminded that I am so blessed," she continued, adding, "I realized, for so many women, this is their dream. Their dream is to have a child and not everybody gets that blessing. So when you have a little baby, you are reminded every day like, 'Oh my God. Thank you God for this little gift.'"
In addition to that, Minaj also revealed that her son makes her laugh by constantly asking one question. "If I'm feeding him his food and take too long with the next spoon, he's like 'What are you doing? What are you doing?' I'm like, what are YOU doing?" she added. Ha! It sounds like Minaj has a little character on her hands!