These Are The Actors In Planters' Super Bowl 2022 Commercial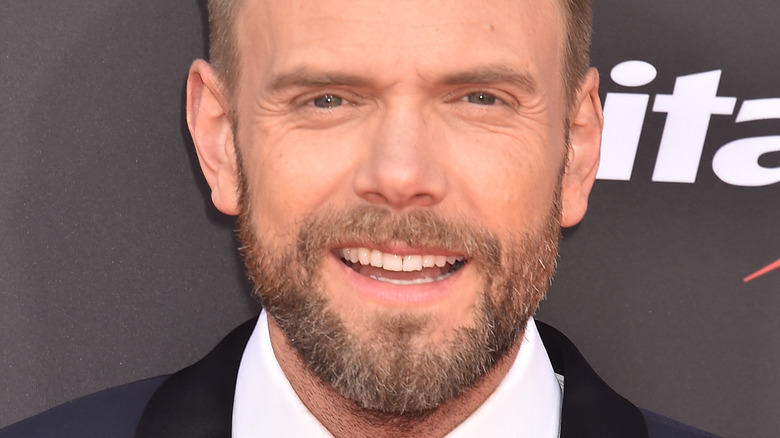 Featureflash Photo Agency/Shutterstock
While the general purpose of the Super Bowl is to watch two top NFL football teams battle it out for a championship ring and a trophy, for many viewers, the game itself is only a distraction from the real deal. If you ask some, the actual main attraction might be the mega star-studded halftime show, with millions waiting with eager anticipation to see what kind of dazzling performance that year's musician or singer will (or won't) pull off. For others, it could be something only tangentially related to the championship game itself, like the cute-infused Puppy Bowl. Then, there's that subset that tunes in for one reason and one reason only: the Super Bowl commercials. 
Over the years, corporations have found creative ways to advertise during one of the most highly-viewed events of the year, producing memorable commercials they hope viewers won't be able to forget — and, with any hope, compel consumers to buy their wares. With every Super Bowl the ante ups, thanks in part to stunt-casting famous celebrities who do zany or even controversial things (cue: Tracy Morgan's 2021 Rocket Mortgage Super Bowl ad). For Super Bowl LVI, which will air on February 13, it looks like the situation will be no different. For those at home who enjoy ranking which Super Bowl commercial will come out at No. 1, there's a good chance one of the top contenders could be for the peanut-slash-snack company Planters — all thanks to a much beloved comedic duo.
Ken Jeong and Joel McHale go head-to-head
The upcoming Planters Super Bowl commercial (seen above) will star none other than Joel McHale and Ken Jeong, who co-starred in the beloved TV comedy "Community" from 2009 to 2015. In the years since "Community" went off the air, the pair have developed a long-running gag of being frenemies — a riff first fostered between their fictional "Community" characters — and later on their podcast "The Darkest Timeline," a reference to a classic episode of the cult-classic TV show. 
In a teaser for the commercial released by Planters, both McHale and Jeong can be seen once again employing their frenemy-ship bit, arguing over how, exactly, one should eat nuts. (The great debate here? Either eating them "one at a time," or "shoving them into your mouth like an intermittent fasting squirrel," as Jeong says during the clip.) In another spot released ahead of the big game, Jeong and McHale take their debate public, which ends up sparking a riot in a bar.
The reunion opportunity 'came organically'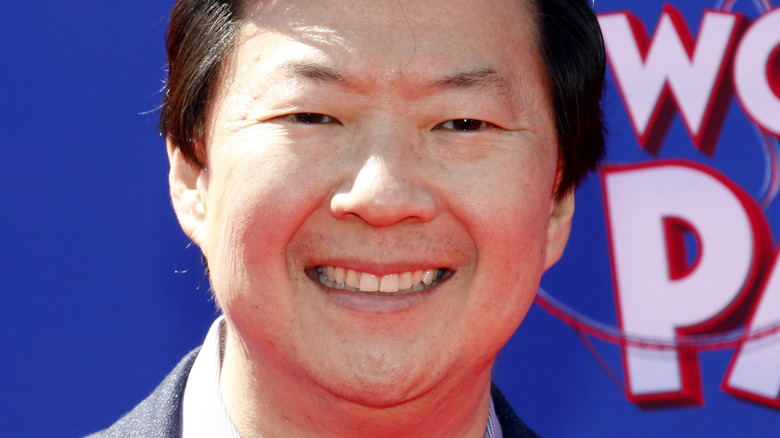 Tinseltown/Shutterstock
Despite their on-screen antics — or, more specifically, manufactured hatred of one another — Ken Jeong told Forbes that filming the Planters 2022 Super Bowl commercial alongside Joel McHale came about because of their strong friendship and great on-set chemistry. "This really all came organically," Jeong recounted. "Planters approached both me and Joel [McHale] because people know of our friendship and our relationship and our 'frenemy-ship.' They felt like we were perfect and working with the Planters brand to do this Deluxe Mixed Nuts Super Bowl ad." He then added that he and McHale "were giddy to work with each other because he is one of my best friends ... so needless to say, on and off-camera, we get along very well. It was one of the most pleasant shoots I've ever had." 
While it's unclear whether McHale and Jeong will watch their commercial together on the big day, Jeong mentioned he plans on watching it with his family. But just like any other year, he'll be tuning in to the Super Bowl this year for the game, the halftime show, and the Super Bowl's yearly slate of often-hilarious advertising, which regularly feature familiar faces. "We love watching to see the ads associating my friends or people I know and love," said Jeong.