The Song In Bud Light's Super Bowl 2022 Commercial Enlists The Help Of A Music Icon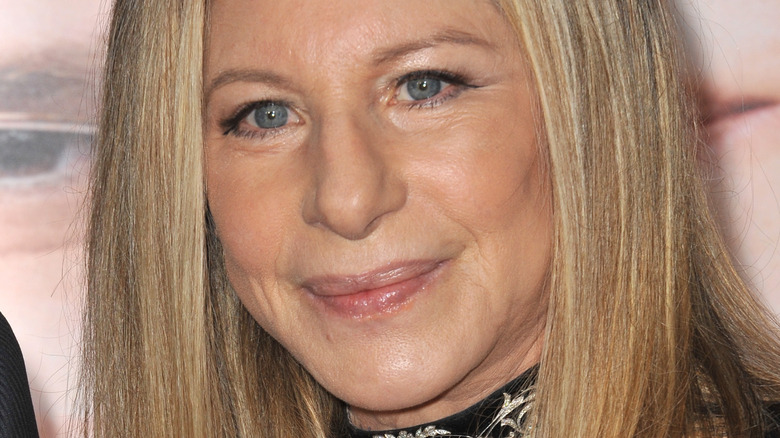 Featureflash Photo Agency/Shutterstock
Super Bowl LVI was held on February 13, featuring the Los Angeles Rams versus the Cincinnati Bengals. While many tuned into the big game to see the Cinderella-team Bengals take on the mammoth Rams, others were watching for what happened in between the plays — namely, the commercials. Super Bowl commercials have become a mainstay of the culture surrounding the game, with companies taking the opportunity to debut new products or create an advertising campaign worth millions of dollars, according to Variety. These ads have created plenty of memorable moments, including talking frogs and a weird take on "1984." And the commercials for Super Bowl LVI were no different.
Budweiser, which has often used the Super Bowl to launch incredible ad campaigns, is using their time during 2022's big game to launch a new product: Bud Light Next, reported CNN. The new beer is Budweiser's first attempt at creating a 0 carb option, while still claiming to have all that great beer taste. "Bud Light Next is the 'next generation of light beer for the next generation of beer drinkers,'" Bud Light's vice president of Marketing Andy Goeler told CNN.
And as part of their advertising campaign, Bud Light enlisted the help of a music icon.
Bud Light Next's new commercial features Barbra Streisand's iconic song
The commercial for Bud Light's newest product, Bud Light Next, features the music of none other than Barbra Streisand. In the commercial, Streisand's song "Gotta Move" can be heard on top of a series of vignettes showing people escaping undesirable situations. The commercial is seemingly aimed at a younger generation, as it also features Bud Light's newest NFT, according to Broadway World. The commercial is a great way to introduce the music of Streisand to some who may not typically listen to her.
Streisand seemed to approve of the song's use in the Bud Light Next commercial, as she posted about it on Instagram, writing, "So great to see 'Gotta Move' still resonating with the next generation. Happy to be a part of @budlight NEXT's new Super Bowl spot for their first-ever beer with zero carbs." While the collaboration might seem a bit odd to some, Streisand's music has always spoken to people who aren't satisfied with their circumstances, as seen by some of the comments on her Instagram post, which are from people who remember when the song first debuted. "You will always be relevant for generations," one fan commented. "Flawless! Takes me back to when I bought that Album. Still as magical and thrilling as the first time I heard it," a second person wrote. "This is so cool...proves that u really r ageless & evergreen," a third user posted.
Streisand's music really just seems to fit everywhere.