What Is Lil Nas X's Real Name?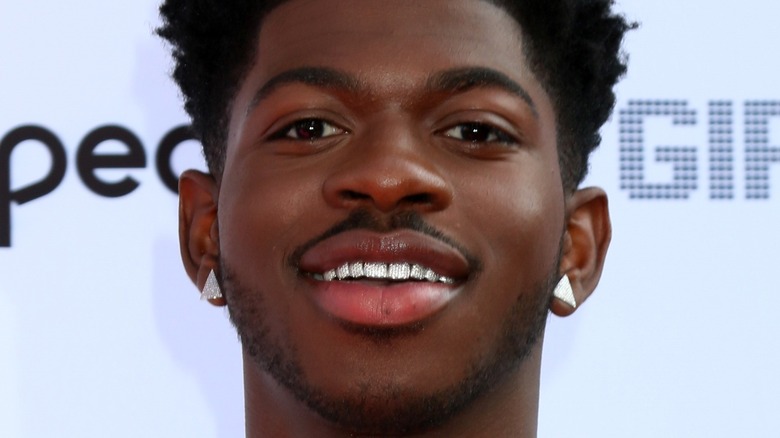 Kathy Hutchins/Shutterstock
There's no doubt that Lil Nas X has piqued the interest of music lovers with hit songs like "Sun Goes Down," "Am I Dreaming," and "Lost In The Citadel." However, while he's certainly won over countless fans with what he does and how he does it, he's also earned seemingly endless admiration for who he is.
So, who is that? Well, along with being an outspoken LGBTQ+ figure, a multiple Grammy Award-winning artist, a groundbreaking performer, and a style icon, Lil Nas X is also someone whose image might be even more intriguing than his music. That bold and provocative nature that we witness are "characters [he's] created," as the star himself explained while facing increasingly fiery food on "Hot Ones" in November 2020.
In fact, even the star you know as Lil Nas X is partially a persona that he's crafted. For instance, like many other celebrities who have switched up their monikers, he clearly uses a stage name. Of course, that surely leaves you wondering about his real name — which you may not realize you already know.
You may already be familiar with Lil Nas X's real name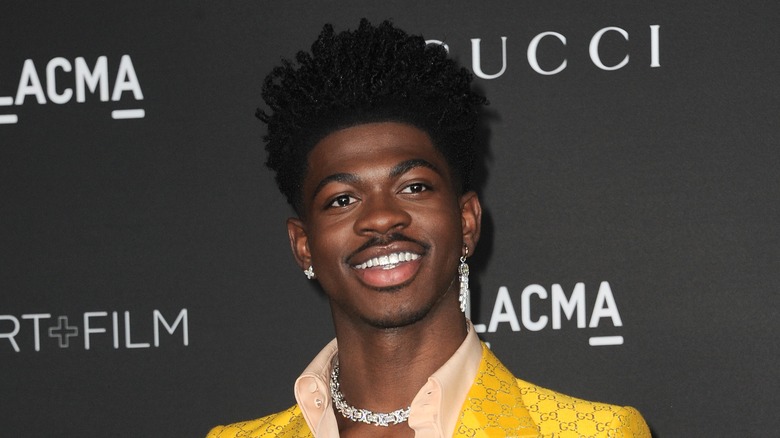 Tinseltown/Shutterstock
While you may know the star as Lil Nas X, when he was born in Lithia Springs, Georgia back in April 1999, he was named Montero Lamar Hill, according to Biography. If something about that sounds familiar, that's surely because the star's first album was called "Montero," and the first single from the collection was titled "Montero (Call Me By Your Name)." Granted, you might also know the name Montero from something that has nothing to do with music. That is, in fact, how the star got his name in the first place. 
During an interview on "The Tonight Show with Jimmy Fallon" in January 2021, Lil Nas X explained that the origin of his real name. "So my mom wanted the car, the Montero, and she never got one," he said. When Fallon need a little more clarification, Lil Nas X added that a Montero is "a Mitsubishi." When his mom didn't get the vehicle, she instead used that name for her little boy, with the star confirming, "So, yeah, I'm named after a car."
As for Lil Nas X's stage name, it came about in a very different way.
Lil Nas X's stage name came from a former trend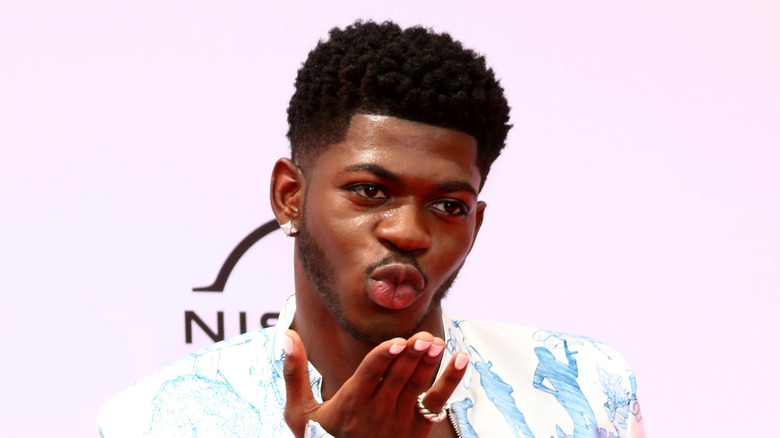 Kathy Hutchins/Shutterstock
Lil Nas X is definitely a catchy name — one that for sure sets the star apart. However, it's one that he didn't really need, considering that Montero is totally celebrity-worthy on its own. That's why Jimmy Fallon asked the music industry star on "The Tonight Show" in January 2021 why he didn't use his first name as his stage name. In response, Lil Nas X revealed that Nas had already been his "internet alias." He added, "Every new rapper's name is Lil, Lil, Lil. 'What if I was Lil Nas? That'd be funny.' So I was like, 'Alright, bet. I'll be Lil Nas.'" Of course, there's one last part to his name, the X, which he says he merely added on a little later. 
Frankly, being inspired by his online persona suits someone who asserted in a March 2021 interview with Fantano, "Nobody's about to beat me at this internet sh*t. I don't care who they are." Fair enough!