Whoopi Goldberg Confirms What We All Expected During First Day Back At The View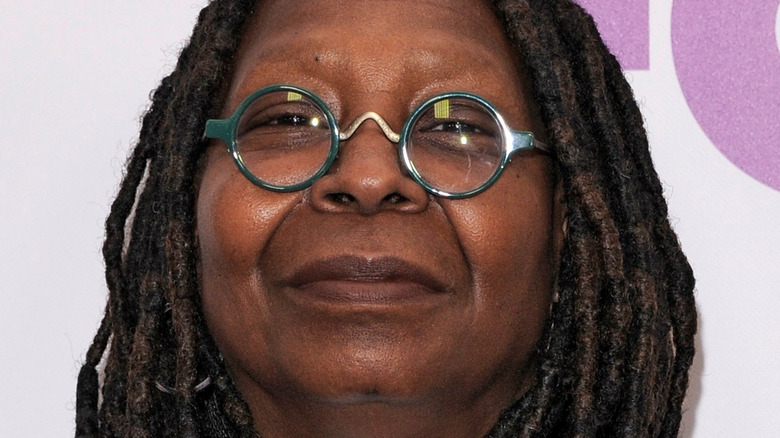 Ron Adar/Shutterstock
She's baaaack!
Fresh off her suspension from ABC's "The View" actor turned co-host Whoopi Goldberg is back and ready to discuss hot topics once again. As you may recall, the famous talk show moderator was suspended after making a claim on the January 31 episode of the popular daytime talk show that the Holocaust was "not about race," per Page Six. As one can imagine, the backlash was swift and the following day Goldberg issued an on-air apology and walked back the controversial remark stating that she had misspoken. "[The Holocaust] is indeed about race, because Hitler and the Nazis considered the Jews to be an inferior race. Now, words matter, and mine are no exception. I regret my comments and I stand corrected. I also stand with the Jewish people."
But now on the heels of her return what does Whoopi have to say about the "The View" going forward? The answer may or may not surprise you...  
Whoopi Goldberg says The View will continue to have 'tough conversations'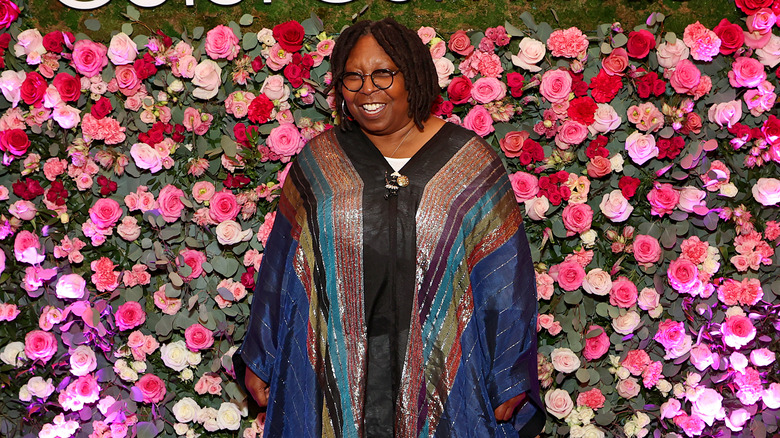 Cindy Ord/Getty Images
Don't call it a comeback!
At the top of the February 14 episode of ABC's "The View," Whoopi Goldberg took a minute to indirectly address her suspension and discuss how she used her time away from the talk show. "Hello, hello, hello, and welcome to 'The View.' And yes, I am back," Goldberg began. "I got to tell you, there's something kind of marvelous about being on a show like this because we are 'The View' and this is what we do. Sometimes we don't do this as eloquently as we could. It's five minutes to get in important information about topics and that's what we try to do every day," she admitted before thanking others for their support. "People reached out from places that made me go, 'Wait, what, what, really?' And it was amazing,'" she confessed. "I listened to everything everybody had to say and I was very grateful and I hope it keeps all the important conversations happening because we're going to keep having tough conversations. And in part, because this is what we were hired to do," she continued. "It's not always pretty as I said and it's not always what other people would like to hear, but it is an honor to sit at the table and be able to have these conversations because they're important. They're Important to us as a nation and important to us more as a human... entity," she declared. 
Onward and upward!