The Real Meaning Of Zendaya's Name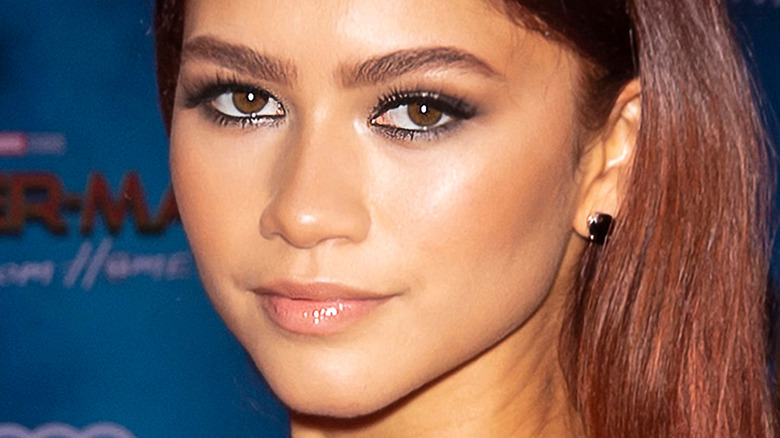 Ovidiu Hrubaru/Shutterstock
Due to her dedicated work as an actor and singer, Zendaya's name is one of the most recognized throughout the world. She has earned her position as a top performer through a variety of roles, starting with starring on the Disney Channel series "Shake It Up" and "K.C. Undercover," and more recently movies like "Dune" and "Spider-Man: No Way Home," as listed by IMDb. And of course, she earned an Emmy for her standout role as Rue in "Euphoria."
Additionally, Zendaya's voice has been heard through hits like "Replay," and her duet with Zac Efron, "Rewrite the Stars," from the film "The Greatest Showman," per Genius. Although she is primarily known by her first name, Zendaya's full name is Zendaya Maree Stoermer Coleman. 
Zendaya's first name stands out due to how unique the name is and how compelling it sounds, and she told Allure in 2016 that she made the choice to only go by her first name professionally because she "thought it was cool, like Cher or Prince." The name Zendaya not only sounds cool, but it also has an interesting backstory that reveals more about the star's heritage, as well as her family members' creativity.
Zendaya's name reflects her roots and her parents' creativity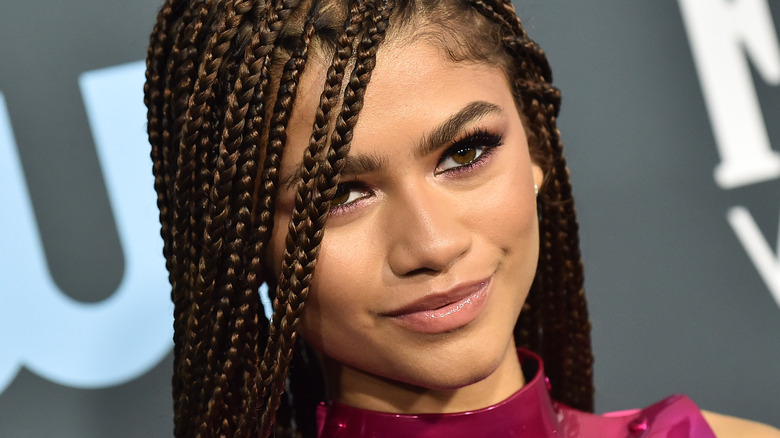 DFree/Shutterstock
Singer and actor Zendaya has opened up in the past about the interesting meaning behind her first name. When she was interviewed by Popstar! Magazine in 2011 at an event as a young Disney Channel star, Zendaya revealed where her first name came from.
"My name means 'to give thanks' in Shona, and it was actually kind of half made up and half real," Zendaya said. Shona is a language from people of southern Africa, according to Live Science, which reflects Zendaya's African roots. She discussed her African and German background with her parents for the nonprofit Welcome US during Immigrant Heritage Month in 2015, The Hollywood Reporter wrote.
Zendaya further explained in the 2011 interview that the original plan was to use a J name for her first name before her father had the idea to add the letter Z to the start of her name instead. "It started off [as] Jendaya, or something like that, and my dad has a thing for Z's and zen, very nice and calm, and so ... he helped name me Zendaya," she explained. "So it was a collection of both of my parents and their creative ideas."
Zendaya's parents have guided her path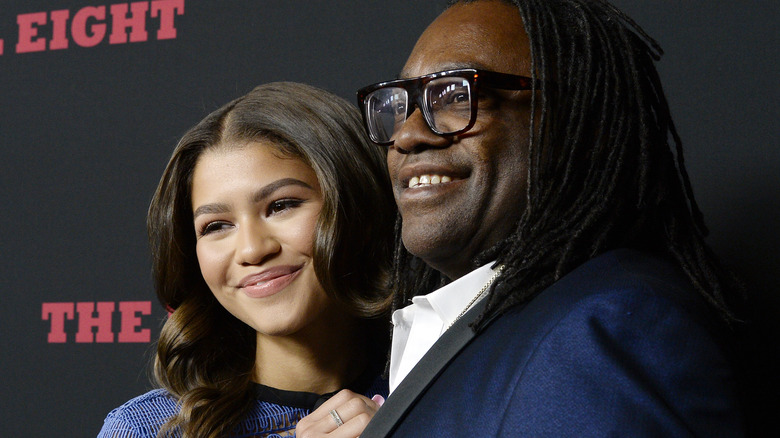 Kevork Djansezian/Getty Images
Zendaya was given a unique and beautiful name by her parents when she was born, per Popstar! Magazine. Since then, her parents have continued to guide Zendaya's path, which has left the hardworking and gifted entertainer with a lot to give thanks for.
Zendaya's parents are Claire Stoermer and Kazembe Ajamu Coleman, per Hollywood Life. Although both were originally teachers, Coleman became Zendaya's manager once her acting work rapidly picked up. In a 2013 interview with the Wall Street Journal, Coleman talked about how he and Stoermer guide Zendaya to become the best by learning from knowledgeable people in the entertainment industry.
"We surround her with some of the most brilliant minds of our time: our entertainment group, our business consultants, the executives that work for her. She's getting an education that she could get nowhere on the planet," Coleman said. This leadership from her parents has resulted in so much success for Zendaya, and we can't wait to see what the superstar will achieve next!