Inside Dylan McDermott's Tragic Loss At The Age Of 5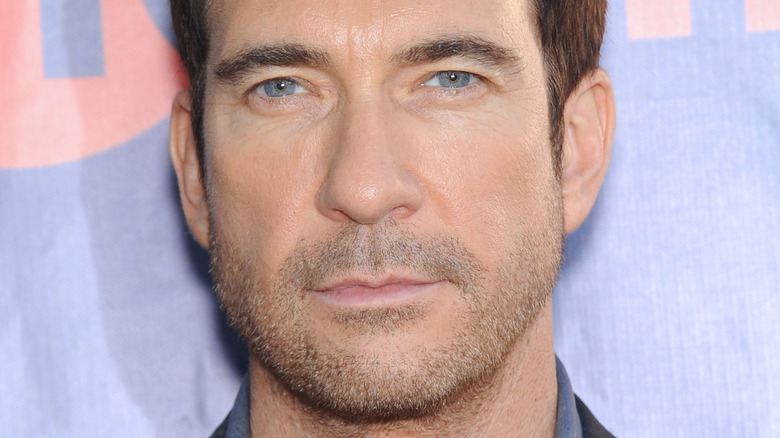 DFree/Shutterstock
Dylan McDermott rose to fame as Bobby Donnell on "The Practice." The role received critical acclaim and earned him a Golden Globe Award, solidifying McDermott's name in the entertainment industry. Since then, McDermott has appeared in a number of well-known television series — from "Law & Order: Organized Crime" to "American Horror Story."
In a 2020 interview with Collider, McDermott was asked what his initial career aspirations were when he set out to be an actor. He replied, "... my acting teacher, Sanford Meisner, said it would take me 20 years to become a great actor. I actually think he was wrong. It took me 30." He explained that Ernie, the character he played in "Hollywood," is proof of his craft as an artist and shows how "diligent" he is a creator and actor. That isn't to say that McDermott's road to success has been a walk in the park, though. In 1967, the actor experienced a horrific tragedy that will leave fans heartbroken.
Dylan McDermott's mother was murdered in 1967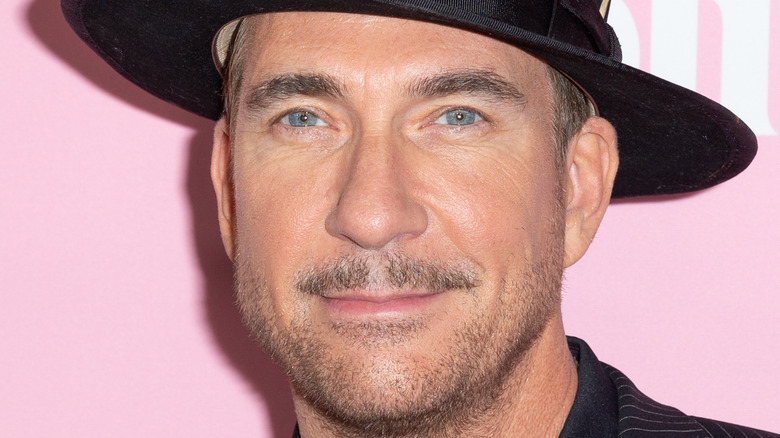 Ron Adar/Shutterstock
In 1967, when he was just 5 years old, Dylan McDermott's mother, Diane McDermott, was murdered at the family's home in Waterbury, Connecticut. The Republican-American reported that just before the murder took place, Dylan was taken outside by his mother's boyfriend, John Sponza. When Sponza went back inside, Dylan heard a gunshot. He later watched medics carry his mother's body away. Sponza told authorities that Diane had died by suicide. 
For years, investigators were unable to find answers and the case went cold. In 2011, however, the investigation was reopened and authorities determined that the actor's mother was murdered by Sponza. Dylan was ultimately at the root of the decision to reopen the case after contacting local police. Police Superintendent Michael Gugliotti told the Republican-American that Dylan's celebrity status did not weigh into the department's decision.
By the time Sponza was identified as the killer, however, he was dead. In 1972, his body was found in the trunk of a car, according to Patch. Sponza, whom the outlet described as an "alleged gangster," is believed to have been killed by his fellow criminal cohorts.
Dylan McDermott does not discuss his mother's death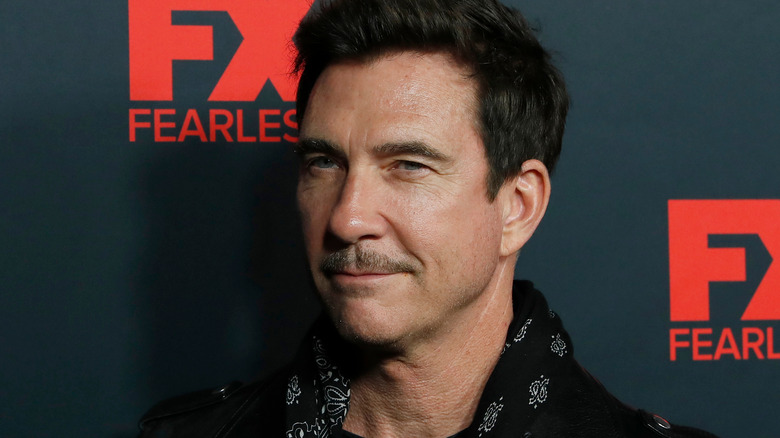 Kathy Hutchins/Shutterstock
In 2012, just one month after John Sponza was ruled the killer in Diane McDermott's murder, George Stephanopoulos asked Dylan McDermott (via the Daily Mail), "... recently, with your help the case was finally solved and reached a conclusion. Is there anything at all you can say about it? I'd imagine that [it's] at least brought you some peace." Dylan replied, "Well George, you know I want to keep my personal life personal ... That happened a long time ago and I'd rather just keep it for myself." 
The tragedy was undoubtedly a turning point in Dylan's life, but if one thing can be said for the actor, it's that he has approached his career with diligence and passion. These traits have earned him a slew of accolades, from a Primetime Emmy Nomination to multiple Golden Globe nominations.
In addition to his career achievements, Dylan has also had a bustling personal life. Married to Shiva Rose from 1995 to 2009, the former couple welcomed daughters Collette and Charlotte together. Following their split, the star would enter a four-year engagement with actor Maggie Q, which ultimately ended in 2019. Dylan has since been linked to model Hethielly Beck, per Page Six, and former table tennis star Soo Yeon Lee, per the Daily Mail. So it appears McDermott has been able to move on with his life in some ways, although the pain of losing his mother has left a lasting mark.