The Truth About Lori Loughlin And Candace Cameron Bure's Friendship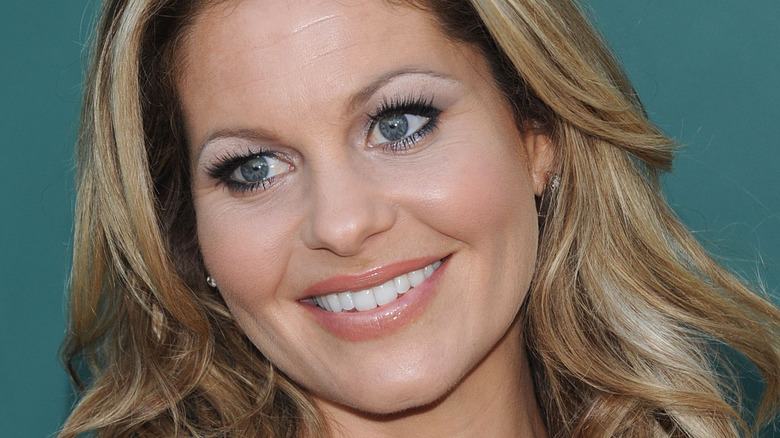 DFree/Shutterstock
Lori Loughlin and Candace Cameron Bure played aunt and niece on the ABC sitcom "Full House" and its spinoff "Fuller House," but in real life, they have always been more like sisters. The actors have a 12-year age gap between them — Loughlin was born in 1964, while Cameron Bure was a Bicentennial baby in 1976 — but their big sister/little sister friendship has been going strong since they first played D.J. Tanner and Aunt Becky more than 30 years ago.
Loughlin was even with Cameron Bure when she first met her future husband, former pro hockey player Valeri Bure. The "Fuller House" star once revealed that she was introduced to her athlete spouse at a celebrity hockey game that she attended with her then-co-stars Loughlin, Bob Saget, and Dave Coulier in 1994. In an Instagram post years later, Cameron Bure thanked Loughlin for being her "wing woman" that night, according to E! News.
Of course, a lot has happened since then. Loughlin got into some serious trouble in 2019, but that didn't change a thing between the two friends — and it may have even brought them closer together.
Candace Cameron Bure stood by Lori Loughlin's side during her scandal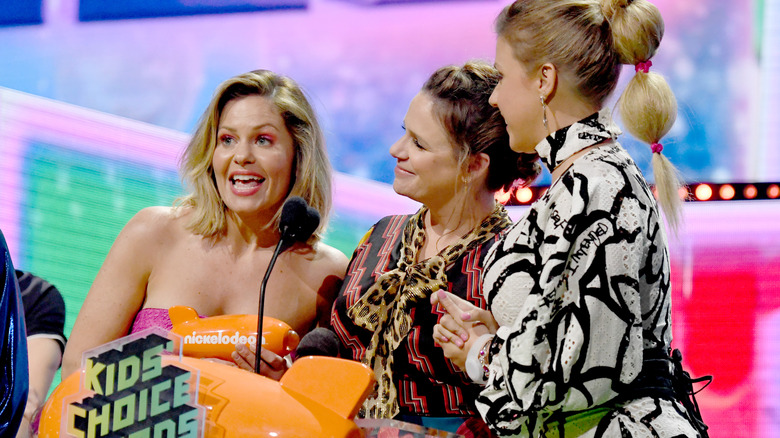 Frazer Harrison/kca2019/Getty Images
In March 2019, Lori Loughlin and her husband, Mossimo Giannulli, were arrested for their involvement in the nationwide college admissions scandal, USA Today reported. The celebrity pair — who paid bribe money to get their daughters Isabella and Olivia Jade into the University of Southern California — pled guilty to charges that included conspiracy to commit wire and mail fraud, and they both served jail terms.
When the scandal first broke, Candace Cameron Bure used her acceptance speech at the Kids' Choice Awards to show support for her friend of 30 years. "Family sticks together no matter what," Cameron Bure said during the Nickelodeon awards show that was held days after Loughlin's arrest. "They stick together through the hard times. They support each other, they encourage one another, they pray for each other, and they stand by their side no matter how tough it gets."
The following month, Cameron Bure told the "Today" show that she considered Loughlin "a dear and close friend." "I've already said that we are family and we stand by each other and pray for each other and we'll always be there for each other," she added.
Candace Cameron Bure and Lori Loughlin are still close friends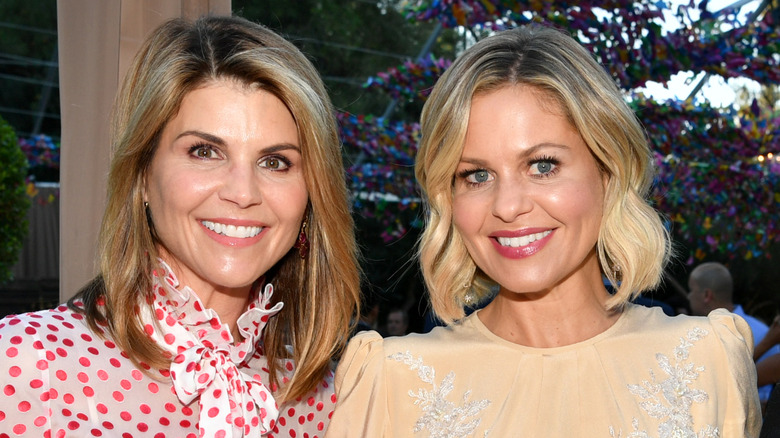 Emma Mcintyre/Getty Images
As Lori Loughlin served her prison term at the Federal Correctional Institution in Dublin, California, her "Fuller House" character was supposedly helping a sick aunt. Due to her legal problems, Loughlin missed filming the final episodes of the Netflix spinoff, but she was with her co-stars in spirit. On Instagram, Candace Cameron Bure even shared a photo of note and flowers from her longtime friend after the cast wrapped production on the series. "She sent me flowers," Cameron Bure told Entertainment Tonight of Loughlin. "It was so nice to feel and have her presence there at the show."
Five months after Loughlin's release from prison, Cameron Bure gave an update on their friendship. "Yes, I've talked to Lori many times [since her release from prison]," she said on "Daily Blast Live" in May 2021. "And she's doing well."
In January 2022, the two friends had an unexpected — and heartbreaking — reunion when they gathered for their longtime friend and co-star Bob Saget's funeral. In a joint statement with their co-stars, Loughlin and Cameron Bure said, "Thirty-five years ago, we came together as a TV family, but we became a real family. And now we grieve as a family."