Fans Aren't Buying Rihanna's Latest Promise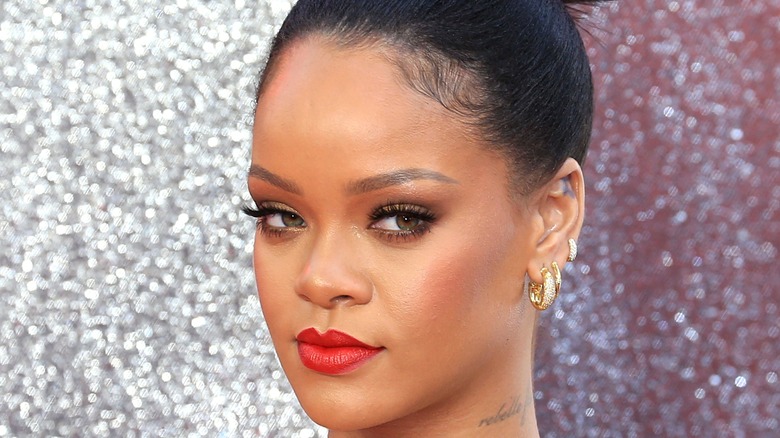 Cubankite/Shutterstock
Rihanna — music maker, SavageXFenty creator, and new mom-to-be — has made a promise to her fans. Her only problem is the fact that they don't believe her. With the news that Rihanna is expecting her first baby with long-time partner A$AP Rocky, the "Work" singer assured fans in an interview with ET, "Yes, you're still going to get music from me."
Apparently, fans aren't holding their collective breath now that Rihanna and A$AP are expecting a baby. With her last album released in 2016, it's understandable that fans are anxious for a new album from the star. Of course, they aren't the only ones who are excited about 2022. Rihanna's partner is pretty thrilled with everything going on as well. "I'm just excited for what I don't know yet. Everything is new to me," A$AP said. "So, I'm excited."
If the effort Rihanna put into her look for her pregnancy announcement somehow translates into new music, fans would be ecstatic, but don't think they're hanging on any promises from a music mogul who has a track record of treating fans like trash.
Rihanna's big promise falls on deaf ears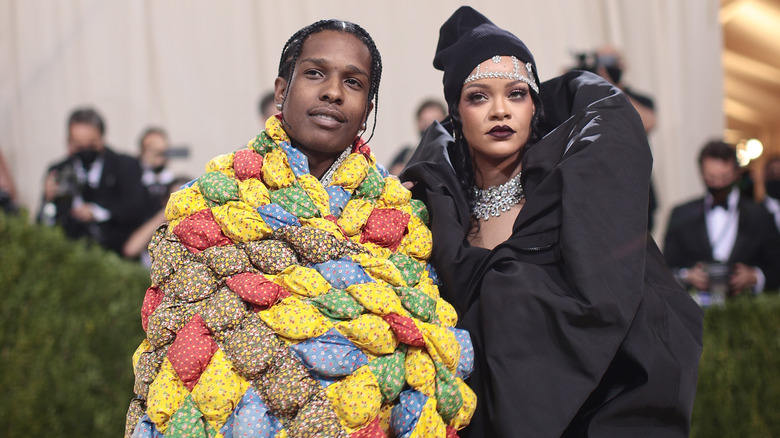 Dimitrios Kambouris/Getty Images
In a recent interview with ET, Rihanna made a promise that despite expecting her first baby with her partner A$AP Rocky sometime this year, she's also going to deliver new music. Fans, however, aren't so sure the "Talk That Talk" singer can deliver, and they didn't waste time letting the Twitterverse know how they felt. 
A one-time fan of Rihanna's tweeted this about Rihanna's promise of new music: "Rihanna just needs to stop talking about her new music coming out soon. Just drop the album in silence and we'll take it from there. Tired of her empty promises." Another fan made a joke about multitasking while pregnant, writing, "Is it legal for women to be pregnant and actually do other things at the same time." While one pointed out, "It's been soon for 3 years now," another did some quick calculations to figure out just when "soon" was going to be. "So 3xSOON means another 9 years," they jokingly wrote.
To say that Rihanna's fanbase, as far as her music is concerned, might be fading quickly is an understatement. If she can't deliver on that promise sooner rather than later, she may find that Fenty is the only thing she's got left in her bag of tricks.