Inside Allison Gollust's Exit From CNN Amid Jeff Zucker Controversy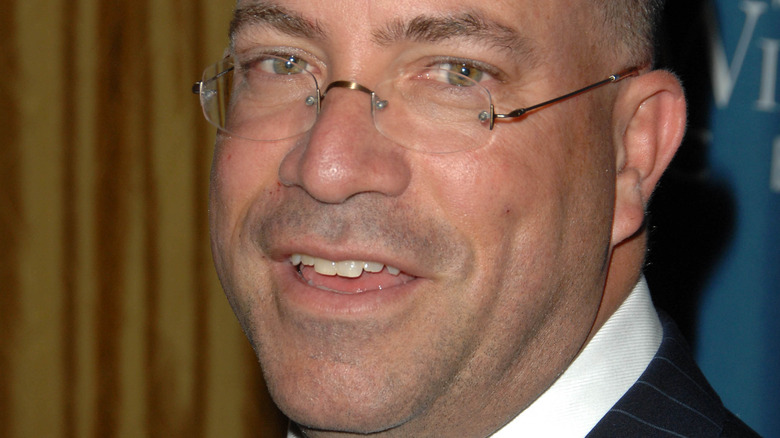 s_bukley/Shutterstock
More shake-ups at CNN! On the heels of Jeff Zucker's departure, Variety reported that Allison Gollust, the chief marketing officer at CNN, has resigned after a WarnerMedia investigation. According to a memo from company CEO Jason Kilar, the extensive investigation was launched due to "issues associated with Chris Cuomo and former Governor Andrew Cuomo." Kilar explained, "Performed by a third-party law firm and led by a former federal judge, the investigation was comprehensive and definitive. It was commissioned in September and concluded this weekend, which now allows me to share additional information with you."
The CNN memo from Kilar reported the investigation included interviews of over 40 people and reviewed over 100,000 texts and emails. Kilar's memo stated, "... the investigation found violations of Company policies, including CNN's News Standards and Practices, by Jeff Zucker, Allison Gollust, and Chris Cuomo." It appears the scandal involving Chris Cuomo continues to swirl around the company's leadership. Here's what we know so far about Gollust's exit from CNN.
Allison Gollust is not happy with her firing
Allison Gollust is understandably unhappy about being ousted from CNN. According to Deadline, Gollust called her firing "an attempt to retaliate against me and change the media narrative in the wake of [CNN's] disastrous handling of the last two weeks." She added that while the outcome was "deeply disappointing" given her dedication to the network, she would leave "with [her] head held high."
The Wrap reported that Gollust worked with Zucker for years and joined him at CNN in 2013. The outlet reported that Gollust addressed Zucker's departure in a statement. "Jeff and I have been close friends and professional partners for over 20 years. Recently, our relationship changed during COVID. I regret that we didn't disclose it at the right time," Gollust explained. "I'm incredibly proud of my time at CNN and look forward to continuing the great work we do every day."
Deadline noted that the memo from CNN chief Jason Kilar about Gollust's departure and the investigation was very direct. "I realize this news is troubling, disappointing, and frankly, painful to read," the CEO boss emailed CNN employees with the news about Gollust. "These are valid feelings many of you have." But Kilar continued, "Given the information provided to me in the investigation, I strongly believe we have taken the right actions and the right decisions have been made."