The Real Reason Piers Morgan Left America's Got Talent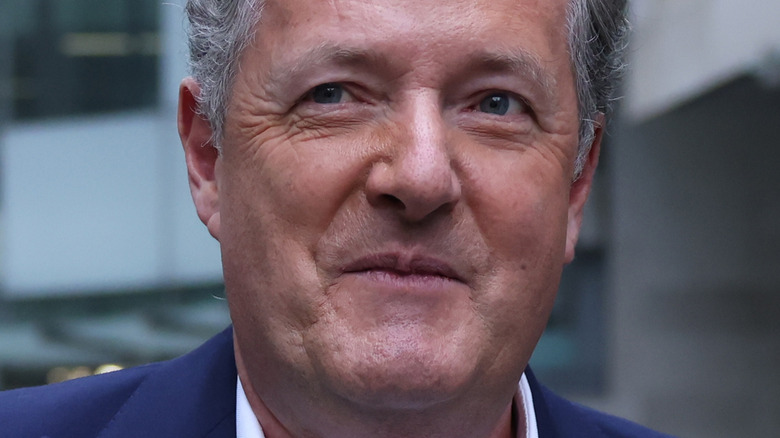 Hollie Adams/Getty Images
Piers Morgan is a television personality that is well known on both sides of the pond. Some might say that for every time Morgan has been controversial in the past, he's managed to say something even more outlandish or outrageous than before. In 2004, Morgan was fired from the Daily Mirror for posting allegedly fake front-page photos, per The Guardian, and was also reportedly involved in a phone-hacking scandal in 2011, according to CNN. 
If that weren't enough, he's also been accused of making "misogynistic" remarks on air, as detailed by the Independent, and has taken it upon himself to criticize Meghan Markle time and time again. Despite all of the things he's done and said, Morgan still finds his way back on the small screen. In September 2021, he announced his television comeback — this time to Fox News — tweeting, "I've gone home. Great to be rejoining Rupert Murdoch's News Corporation after 28 years. The place I started my media career, with the boss who gave me my first big break. We're going to have a lot of fun."
With all of these changes and controversy, some might have forgotten about his time on "America's Got Talent," as well as the real reason he left.
Piers Morgan couldn't handle the workload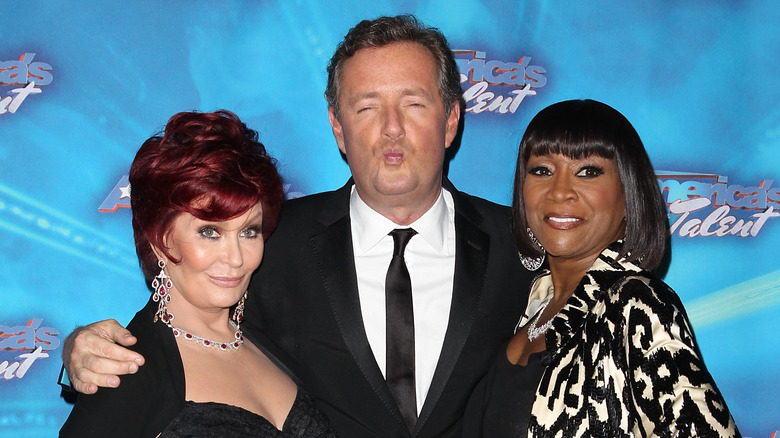 Noel Vasquez/Getty Images
While Piers Morgan has a history of being let go of several jobs in the past, he walked away from "America's Got Talent" on his own accord in 2011. He said, according to Deadline, "I'm leaving 'America's Got Talent.' I've been there since the show began 6 years ago and have loved every second of it but discovered that juggling is a bit more difficult than I thought."
Two years after leaving "America's Got Talent," Morgan had a tongue-in-cheek response to a fan's lament over his departure. "America's Got Talent hasn't been the same since @piersmorgan left," the fan tweeted, to which Morgan responded, "Less British, definitely." And for those who may have forgotten, Morgan also had left "Britain's Got Talent" in 2010. In 2019, when asked about a "Britain's Got Talent return," Morgan tweeted, "Sadly, @SimonCowell can't afford me any more..."
In departing from "America's Got Talent," Morgan wanted to focus on his primetime gig over at CNN at the time. Some people thought it was a bad move, which arguably proved true when his CNN talk show, "Piers Morgan Live," went south, per The Guardian.
Piers Morgan's primetime gig was a sinking ship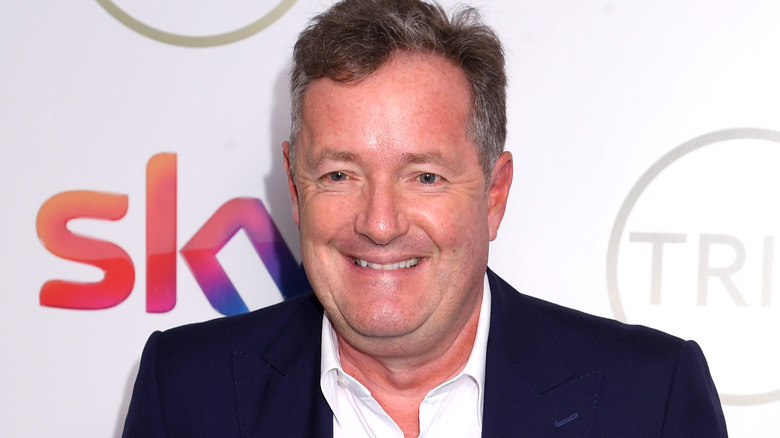 Dave J Hogan/Getty Images
According to The Guardian, Piers Morgan's primetime CNN talk show, "Piers Morgan Live," got off to a rocky start when it debuted to a mixed reception back in 2011. His critics certainly weren't impressed with his ability to engage in interesting conversations with his guests. At the time, the St. Petersburg Times (via The Guardian) wrote, "Can the guy who insults mediocre performers on America's Got Talent actually hold his own with the biggest celebrity interview CNN can muster? The answer, judging by his sit down with Winfrey on Monday, is a decided maybe."
Unfortunately for Morgan, things only got worse for him after CNN pulled the plug on his talk show in February 2014. Although he stayed on with the network as a commentator, he would eventually depart from the network six months later, per the Independent. There was some speculation at the time that Morgan was unpopular because of his fervent support for gun reform, which led to a nationwide petition to have him deported back to the U.K., according to the BBC. Soon after he made his announcement that he was no longer an employee at CNN, he sent a tweet to the National Rifle Association that said, "I wouldn't crack the champagne open too quickly though, @NRA – I haven't finished with you lot yet." 
Well, as for Morgan's rocky employment throughout the years, it appears he has finally found a solid home at Fox News.