Piers Morgan Is Still Tweeting About Meghan Markle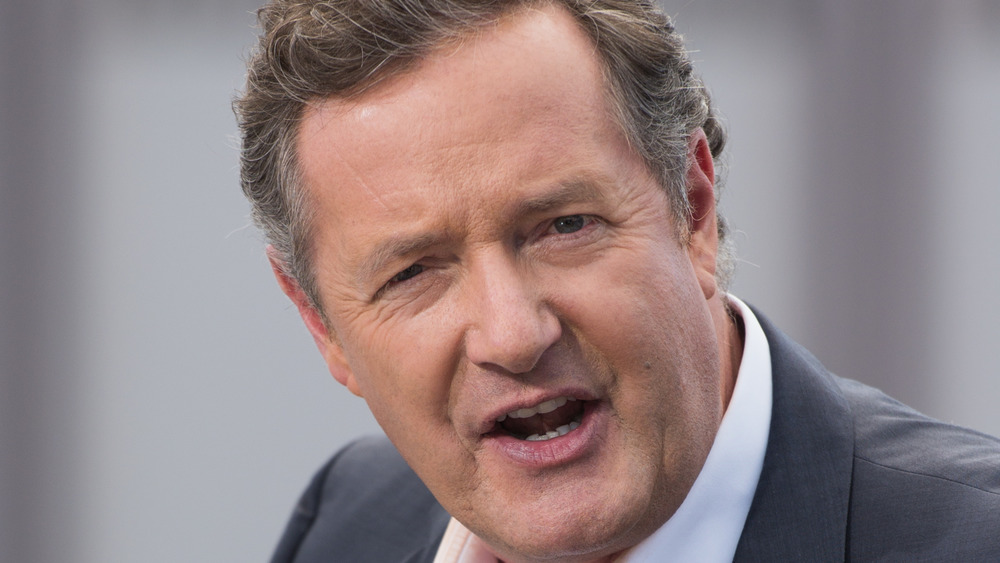 Noel Vasquez/Getty Images
Outspoken media personality Piers Morgan has previously landed in hot water for criticizing female celebrities, notably Kim Kardashian and Ariana Grande. This time around, it is Meghan Markle who has drawn his ire with her March 2021 Oprah Winfrey interview. 
On March 9, 2021, Morgan stormed off the set of Good Morning Britain after his co-anchor called him out on his "diabolical" behavior towards the Duchess of Sussex, according to CNN. Morgan — who lashed out at the royal pair over explosive claims about Meghan's struggle with her mental health, as well as allegations of racism within the royal family – sparked widespread furor with his comments. He left the ITV show that same day. 
Among his most incendiary statements, Morgan questioned Meghan's account of her suicidal feelings. "Who did you go to? What did they say to you? I'm sorry, I don't believe a word she said, Meghan Markle," the former Good Morning Britain anchor said (via Glamour). "I wouldn't believe it if she read me a weather report." According to the outlet, Good Morning Britain "reportedly received 41,000 complaints about Morgan's coverage," so it's not exactly surprising to hear that he has since exited the show. But what is surprising is that Morgan doesn't seem to have learned his lesson — he is *still* tweeting about Meghan! So, what is he saying now?
Piers Morgan maintains that he doesn't believe Meghan Markle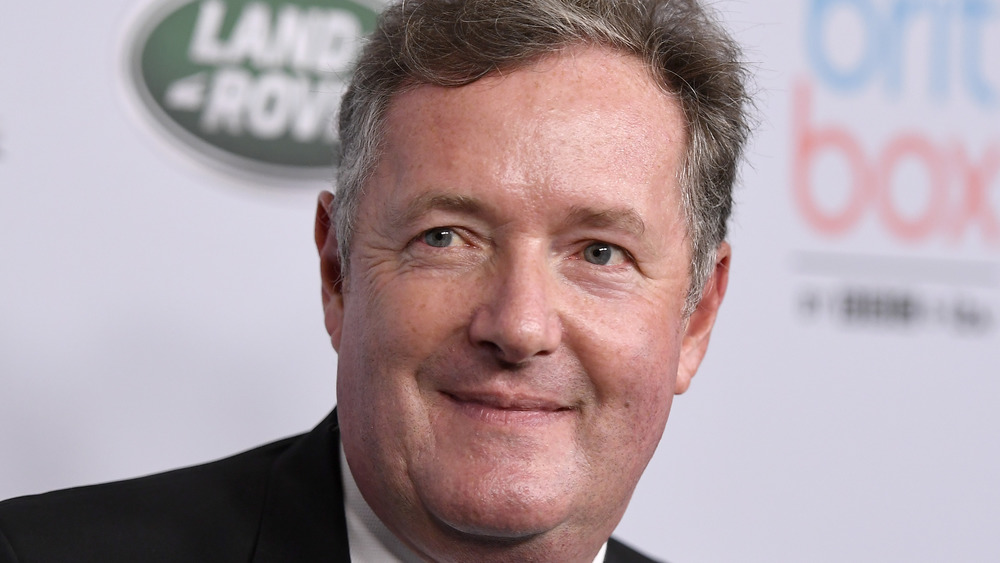 Frazer Harrison/Getty Images
Following his decision to leave Good Morning Britain, Piers Morgan is setting the record straight for anyone who believes that he may have had a change of heart regarding Meghan Markle. Spoiler alert: he hasn't, and he still does not believe what Meghan said in her bombshell interview. Instead, he maintained that in criticizing the Duchess of Sussex, he is exercising his right to free speech. "On Monday, I said I didn't believe Meghan Markle in her Oprah interview. I've had time to reflect on this opinion and I still don't. If you did, OK," Morgan tweeted on March 10, 2021. "Freedom of speech is a hill I'm happy to die on. Thanks for all the love, and hate. I'm off to spend more time with my opinions."
It's worth noting that Morgan and Meghan were once friends before they had a falling out. In a 2018 Daily Mail column, he wrote that he was "ghosted" by his former friend Meghan right around the time she started dating Prince Harry in 2016. "She met Prince Harry at the dinner that night, went on a solo date with him the next night and I never heard from her again," Morgan detailed in the Daily Mail. "Not a word. I'd been ghosted." 
Based on that piece, it seems that Morgan's apparent dislike of the Duchess of Sussex could stem from a more personal place.