Barbie Ferreira Addresses Euphoria Storyline Amid Rumored Feud With Sam Levinson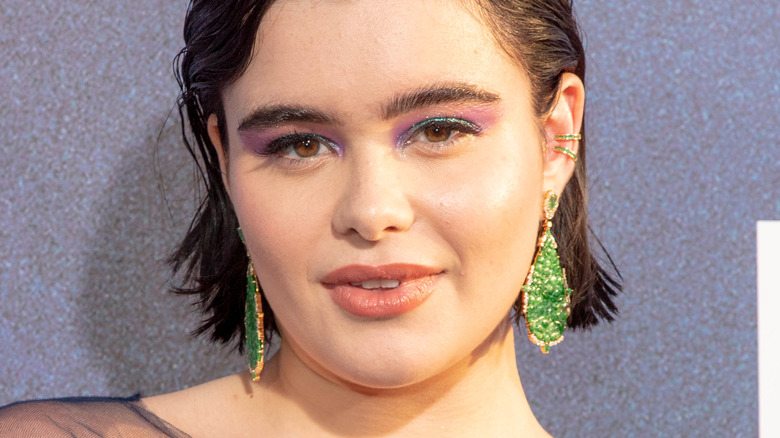 Eugene Powers/Shutterstock
Ever since HBO began the second season of their hit series "Euphoria" in January 2022, it seems fans of the show can't get enough of the drama — in this case, both onscreen and behind-the-scenes. In its first season, "Euphoria," which ostensibly stars Zendaya as a teenager recovering from substance use disorder, paved the way for a number breakout stars, among them Hunter Schaefer, Jacob Elordi, Sydney Sweeney, Barbie Ferreira, and others. The popularity of its all-star cast, compounded with show creator Sam Levinson's singular oversight of the show's direction as the sole credited writer for each episode, has presented a unique conundrum: as Slate put it, "Euphoria" is a show with fans who adore it but are up-in-arms against the person who created it.
This perceived dissonance has, by all appearances, fueled speculation that fan favorite characters from Season 1 have had their storylines significantly cut in Season 2 over offscreen infighting between Levinson and the cast. Specifically, rumors have swirled that Ferreira, who plays Kat — a fat teenager who unapologetically staked out her own space in Season 1 — was sidelined over tensions between actor and show creator. But now, in a recent interview, it looks like Ferreira finally spoke out about what's really going on. 
Barbie Ferreira has finally broken her silence about Euphoria Season 2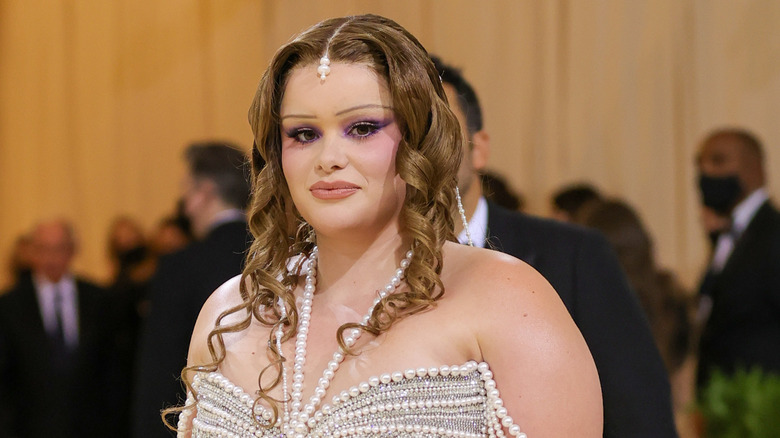 Mike Coppola/Getty Images
Barbie Ferreira finally addressed rumors concerning why her character Kat has seemingly taken a back seat in the second season of Euphoria. As Elle reported in January, most of the gossip stemmed from unverified reports from anonymous sources that Ferreira was substantially cut from the current season over conflicts with creator Sam Levinson regarding Kat's storyline, and that she allegedly walked off set after a fight with Levinson. 
Though Ferreira did not confirm nor hint at any ongoing feud with Levinson, she did let fans in on why her storyline has been different from her first season arc. "Kat's journey this season is a little more internal and a little mysterious to the audience," Ferreira said in a February 14 interview with The Cut. "She is secretly going through a lot of existential crises," Ferreira added, though did not divulge any details as to what those "crises" might entail. 
Also speaking with The Cut, Zendaya appeared to offer a reason why any leaked original episode drafts for "Euphoria" would look substantially different from the final product. "There are very few things that remain in the version you're now seeing," she said. "The things that didn't make it definitely needed to die."