How John Legend Is Supporting Chrissy Teigen Through One Of Her Biggest Struggles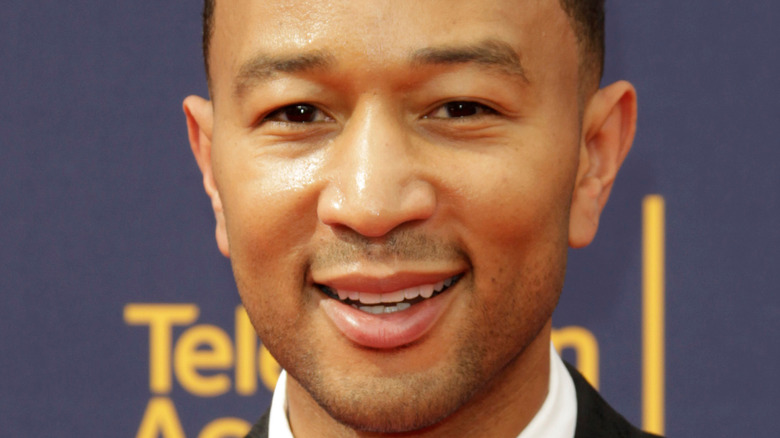 Kathy Hutchins/Shutterstock
On January 19, Chrissy Teigen proudly marked her six month of sobriety on Instagram. However, the moment was bittersweet. The television personality wrote that even though she doesn't "crave it now," the previous six months weren't easy to get through. She added that she would be even more excited about hitting a larger sobriety milestone, such as five years. Despite not knowing if she'll eventually return to drinking, Teigen was pleased to report a number of ways her life has changed for the better since cutting out alcohol, including having "endless energy," "less anxiety," and the capability to be "more present than ever." She plans on taking stock of how she feels around the one-year mark and taking things from there.
In December 2021, Teigen revealed her inspiration behind her journey to get sober in an Instagram Story, per Us Weekly. She pointed to the book, "Quit Like a Woman," by Holly Whitaker as the catalyst for the change. After reading it, she decided that she was "tired of day drinking and feeling like sh*t by 6, not being able to sleep." During an interview with Today to celebrate her 100th day sober, Teigen expanded on her reasons for swearing off booze, revealing that she started drinking in her twenties and "knew it was kind of an issue." Since getting sober, the model has regularly posted updates to her Instagram account to document her journey. She has also received plenty of support from her husband, John Legend.
John Legend is 'very proud' of his wife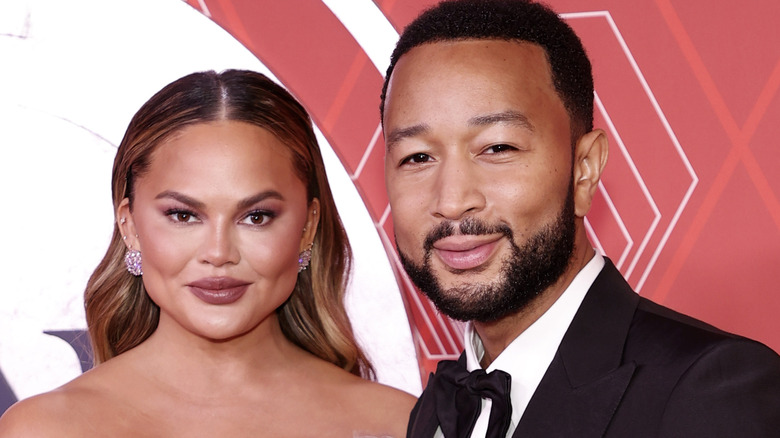 Arturo Holmes/Getty Images
John Legend spoke to People on February 15 about how he has been supporting his wife, Chrissy Teigen, through her sobriety journey. The "All of Me" singer revealed that first and foremost, he is "very proud" of her for staying sober for the past six months. He is also trying to reduce his overall alcohol consumption in solidarity with Teigen. While he used to drink a glass of wine every night before bed, he has been making a conscious effort to cut back on this habit. He's even gone so far as to not drink at all, such as when he's on tour. He added that while "[Chrissy] finds that it's healthier and better for her to just not drink at all," he "can do it in moderation" while staying "mindful" to any potential negative side effects. Cutting back on alcohol has had some positive results for Legend, including allowing him to sleep better, which he considers a huge priority.
This isn't the first time that the "Love Me Now" artist has revealed how supportive a husband he is. In May 2021, Legend sat down with E! News to share his secrets to being a good husband. Being "present," "reliable," and "available" are just three of the traits Legend believes a husband must have to be the best person they can be for their wife. "We've got to be a rock ... and ... help with whatever needs to be done," he added.