Jennifer Aniston's Daily Diet Definitely Raises Some Eyebrows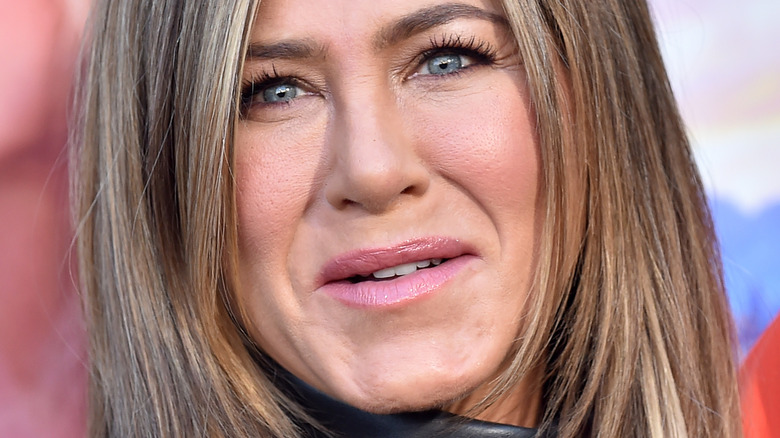 DFree/Shutterstock
Jennifer Aniston became a household name thanks to her role on "Friends" in the mid-90s but also because of the major following she amassed thanks to the haircut, known as "The Rachel," inspired by her on-screen character, Rachel Green. But she's also someone who has gotten a lot of attention for her health and beauty habits. But according to the Hollywood star, she wasn't always making the best choices in the kitchen. She told Shape, "My mom was a real health fanatic. Growing up, it was no fun to come to my house because it was all cardboard-tasting food. When I moved out, my big rebellion was to stock my fridge with food that had taste — I bought every cereal I'd ever wanted and other crap. Eventually, I started to feel like crap. And I looked like crap."
Aniston has since changed the way that she takes care of her health, and perhaps even started a revolution in the way her fans take care of their own, too. And we are not just talking about the occasional sip of SmartWater here and there. Aniston's daily diet has certainly raised some eyebrows.
Jennifer Aniston's diet might not be for everyone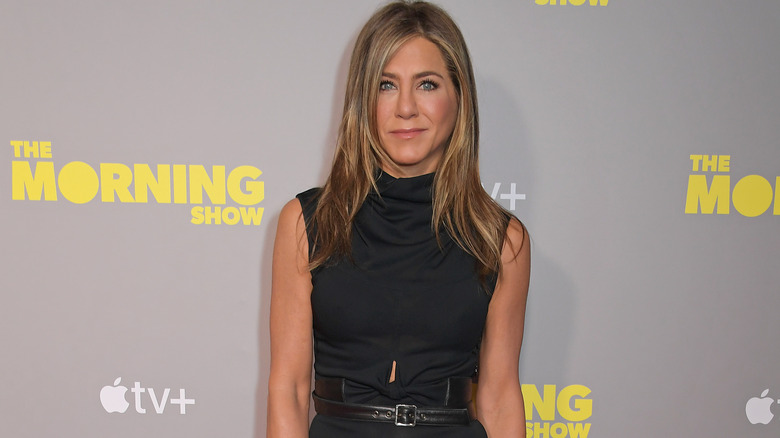 David M. Benett/Getty Images
Jennifer Aniston might have gotten a "girl next door" reputation in Hollywood, but her daily diet is anything but ordinary. The actress told Elle that when it comes to her breakfast, she likes some "oatmeal with an egg white whipped in at the end," which is a combination that a lot of people wouldn't dream of having the first thing in the morning. For lunch, Aniston has apparently been eating the same thing for years: a salad. In fact, Courteney Cox told the Los Angeles Times that this wasn't the typical salad, but a salad that only Aniston could come up with. She said, "It was a Cobb salad that Jennifer doctored up with turkey bacon and garbanzo beans and I don't know what. She has a way with food, which really helps." For those "Friends" fans who can recall, that certainly sounds like something Rachel Green would have whipped up during Thanksgiving dinner.
And for those who are beginning to think Aniston's daily diet sounds like the flavor palette of cardboard, she does like to switch things up with an occasional frozen yogurt and the best late-night snack out there: tortilla chips. She told Bon Appetit, "Homemade, really good, fluffy-crispy tortilla chips. ...  If we're trying to be good, what's the point of having chips at all? But I love salsa on everything. I love Mexican food in general." Eating bad never sounded so good.