Have Shailene Woodley And Aaron Rodgers Called Off Their Engagement?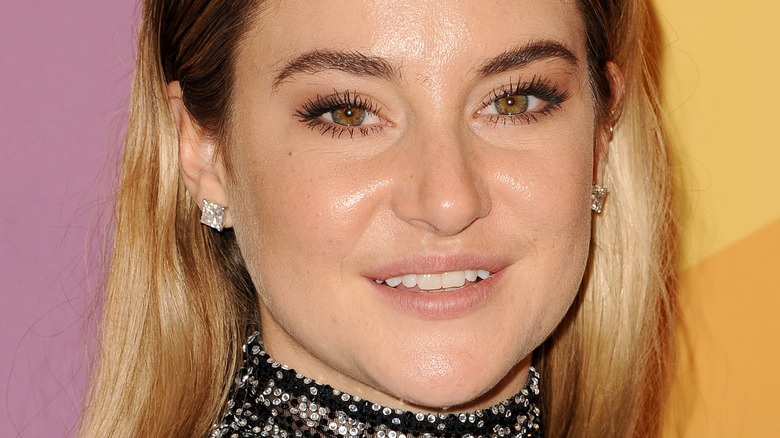 Tinseltown/Shutterstock
Shailene Woodley and Aaron Rodgers have always struck many as an unexpected match. After all, Rodgers and Woodley made their 2020 engagement public at a time when few knew they were even dating (with Rodgers famously giving away the news at the NFL Honors broadcast). As Woodley told Shape in June 2021, her romance with the NFL star was a whirlwind, saying, "We jumped in headfirst and got some of the sticky bits out of the way early." She also revealed they moved in together very quickly.
With an insider telling People that their relationship was indeed "different" and "non-traditional," the first alarm of a breakup sounded when Woodley failed to give Rodgers a social media shout-out in December 2021 for his birthday. At the time, however, the People insider assured that the two stars were very much together. And that seemed to track, as a month earlier, Woodley had defended Rodgers amid his COVID-19 vaccine controversy. 
So, why did their seemingly united front crumble? It appears these two weren't as in sync as we had previously thought. 
Did Shailene Woodley and Aaron Rodgers split due to cold feet?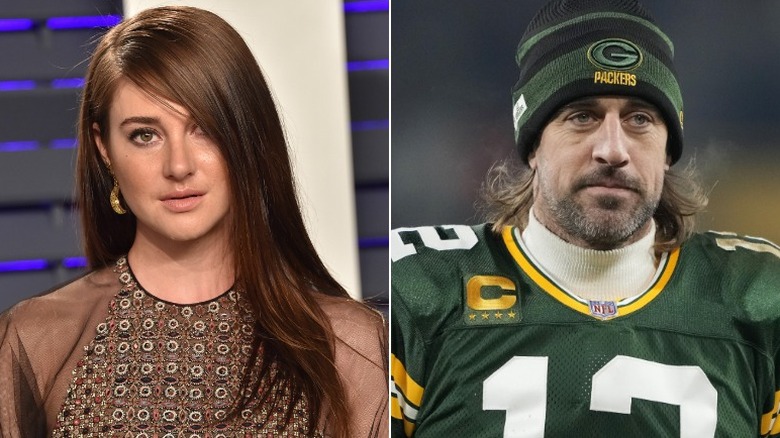 Shutterstock, Patrick Mcdermott/Getty Images
Could Shailene Woodley and Aaron Rodgers have truly been a "pandemic-only" romance? Per inTouch's February 16 report, the actor and star quarterback have called off their engagement, with one insider claiming, "While Shailene is supportive of Aaron's career, he put football first and they were barely spending any time together." They added, "She felt he neglected their relationship. Neither of them was happy." 
Other sources told inTouch that with Rodgers being "an independent guy," the four-time NFL Most Valuable Player "got cold feet" about the lifelong commitment. In hindsight, with Rodgers' career kicking back into gear as pandemic lockdowns eased up, perhaps the couple lost the glue holding them together. As another source claimed to People, "There were obstacles that they couldn't surmount."
Finding that silver lining, it seems that the two at least parted on good terms. As another source told inTouch, "There were too many obstacles. They're both adults and decided to part amicably."