Debbie Matenopoulos Opens Up About Her Devastating Fertility Journey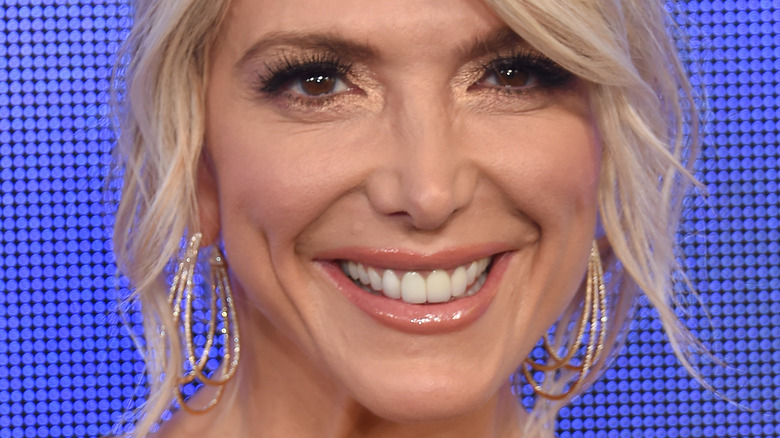 DFree/Shutterstock
Debbie Matenopoulos is best known for hosting Hallmark Channel's "Home & Family" for nearly two decades. She was also one of the original co-hosts of "The View," and went on to launch the TV Guide Channel. Matenopoulos' career has landed her on the red carpet of some of Hollywood's most prestigious events, including interviews with dozens of famous faces. In addition to being one of the most recognized names in the industry today, she's also author of the cookbook, "It's All Greek To Me," which was published in 2013. Matenopoulos explained her reason for writing a cookbook while speaking with Smashing Interviews Magazine in January 2018. The cookbook was "a love letter to my family and my heritage," she said, adding that she wanted to honor her family and her father, who died of ALS. (Plus, she just really loves cooking.)
Family is incredibly important to Matenopoulos despite her busy career. She is married to actor and photographer Jon Falcone, with whom she shares a daughter, Alexandra. In an interview with People shortly following Alexandra's birth in October 2014, the television personality revealed that becoming a mom was "the most incredible experience" she has ever had. "There are no words to describe how overwhelmed with love and joy we are over our beautiful little miracle," she gushed. Alexandra is currently an only child, but not by choice. In fact, Matenopoulos and Falcone tried for multiple years to give her a sibling.
Debbie Matenopoulos had nine miscarriages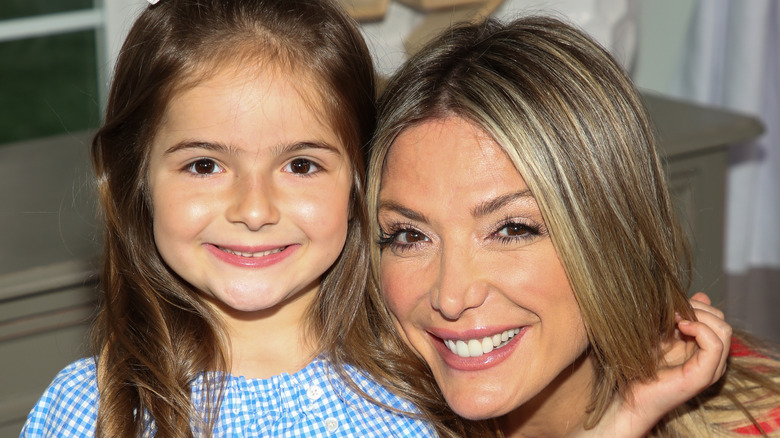 Paul Archuleta/Getty Images
During a February 15 interview with Allison Kugal on the podcast "Allison Interviews," Debbie Matenopoulos opened up about her heartbreaking experience with infertility, according to People. The former "View" co-host revealed that following the birth of her daughter, Alexandra, she tried to get pregnant again. In fact, she would go on to try nine times with each pregnancy ending in miscarriage. The experience was understandably devastating for Matenopoulos, who told Kugal, "I was pregnant for, like, five years straight and no one knew except my stylist ... The first three were really hard." She added that at one point, she couldn't help but think someone was playing a joke on her. Eventually, she gave up trying and accepted that "this is just how it is supposed to be." However, she still would like to give her daughter a sibling, which will most likely happen through adoption, as Matenopoulos does no want to experience another miscarriage.
In the meantime, the television host seems to be enjoying motherhood, which she makes clear with her many Instagram posts featuring her daughter. In one touching post from October 2021, Matenopoulos honored Alexandra's 7th birthday with a heartwarming tribute alongside a self-proclaimed "photo dump." In her caption, Matenopoulos detailed how much she loves being a mom and how special Alexandra is to her. "I am so proud of you each and every day and I am so happy that I get to be your mommy," she penned. Aww!