Is Audrina Patridge Ready For A Hills Reunion?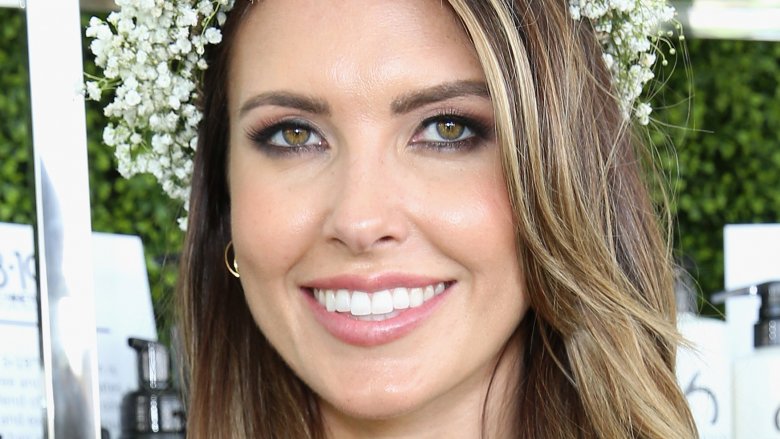 Getty Images
The former reality TV star addressed the possibility of a reunion for the cast of The Hills.
Sitting down with E! News' Zuri Hall, Audrina Patridge opened up about getting back together with her former MTV co-stars. "I'm not opposed to it. I feel like we are all at a different place in our lives and we're past the drama, past the cat fights," the 32-year-old said.
"We're all married, we all have kids, we're all at a different place in our lives where we'd all be able to relate to each other way more than five years ago," the Prey Swim designer added.
And, since everyone's so much more mature now than they used to be, Patridge hopes they'd be able to find support from one another as they navigate this new stage in their lives. "When you're pregnant or even when you're married, you don't get a lot of girl time so just to talk to someone that's going through the same things as you are—it's refreshing to know you're not alone," she told the celeb news site.
The stars of The Hills are certainly in a different place now than they were years ago. Most of the former frenemies have moved on to start their own businesses and their own families. The show's main star Lauren Conrad just gave birth to her first child in early July 2017, and fellow The Hills stars Whitney Port and Heidi Montag have little ones on the way.
Patridge herself has come far since her days on the MTV show. The 1st Look host, who's married to professional dirt bike rider Corey Bohan, celebrated her daughter Kirra Max's first birthday in June 2017.
While we wait for more news about a possible The Hills reunion, catch up on what your favorite cast members are doing today.