Kylie Jenner Sued For Allegedly Stealing Artist's Neon Lip Design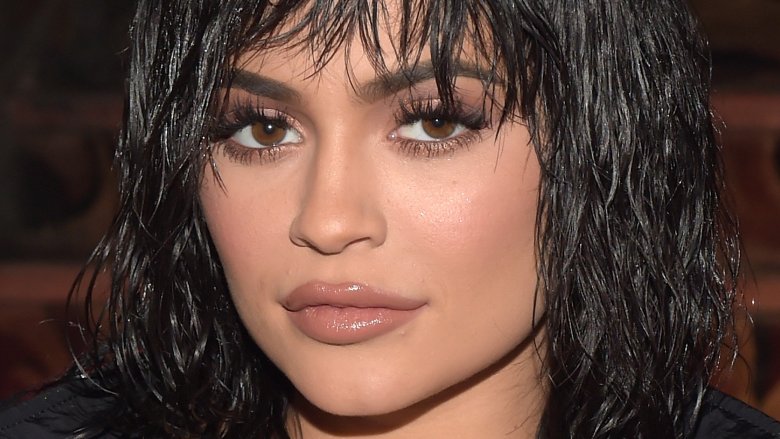 Getty Images
The Keeping Up With the Kardashians star is in some hot water with a British painter.
TMZ reports that artist Sara Pope is suing Kylie Jenner for allegedly ripping off her "Temptation Neon" logo. Pope says Jenner copied her work, which features a pair of pink lips outlined by neon lights, and used it to promote her new E! reality show Life of Kylie.
Pope is also suing E!'s parent company, NBC Universal.
Sources later told TMZ that Jenner wasn't involved in the decision to use the design and that the image was created by a third party.
While we're no experts at copyright law, we have to admit that these two designs look similar. Check out the similarities below:
This isn't the first time that Jenner's gotten into some trouble with her various business endeavors. In November 2016, makeup artist Vlada Haggerty accused the 19-year-old of copying her Instagram photos. In response, Jenner started sharing Haggerty's work on her social media accounts—effectively smoothing out any longstanding beef between the two.
But the young beauty mogul's problems didn't end there. As Nicki Swift previously reported, Jenner and her sister Kendall faced backlash after selling a collection of T-shirts online, depicting their faces overtop of the photos of legendary musicians. They later took down the merch after The Doors and Notorious B.I.G.'s mother Voletta Wallace filed cease and desist orders against the girls. Photographer Michael Miller also sued the Jenner sisters for using at least two of his photos without his permission.
Jenner and her model sister later apologized for the T-shirts, but they noted that the photographer's lawsuit was "baseless."
There's no shortage of controversies when it comes to the Kardashian-Jenner family. Here are several little-known scandals involving the Kardashians clan.