Kate Middleton Reportedly Had A Heartbreaking Reaction To Her Wedding Dress Drama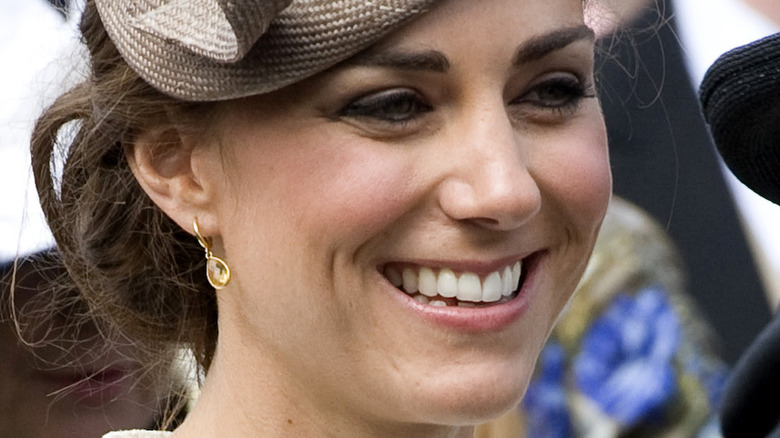 Featureflash Photo Agency/Shutterstock
Kate Middleton and Prince William's April 2011 wedding seems almost like a lifetime ago now. So much has happened in the world of the royal family since then (and the world in general!), including Prince Harry finding love with Meghan Markle and leaving royal life behind, the sad death of Prince Phillip, and, well, lots of other very litigious stuff we won't get into here.
There's also been plenty going on for Kate and William themselves, as the couple have gone on to become parents three times over since saying "I Do." First came Prince George (who's likely to become king one day) in 2013, then Princess Charlotte in 2015, and their second son, Prince Louis, joined the royal clan in 2018.
But while we know it's quite a way to cast your mind back now, just stay with us for a second. You may remember that Kate had everyone talking in the days and months prior to her big day, with much of the speculation being about her wedding dress.
Would she wear sleeves? What color would her dress be? Who's the designer? Those were just a few of the big questions on royal watcher's lips, but it turns out all the speculation actually resulted in a tough moment for William's then wife-to-be that apparently left her in tears.
Kate Middleton's wedding dress leak heartache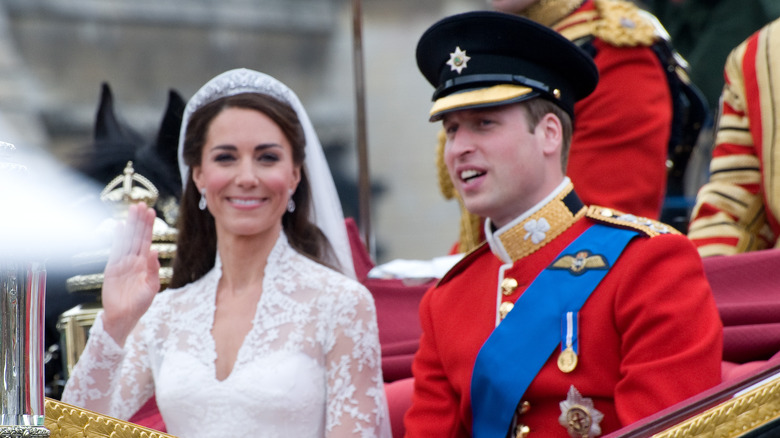 Featureflash Photo Agency/Shutterstock
Yep, sadly it was reportedly tears for Kate Middleton in the days before her and Prince William's wedding after the designer of her dress, Sarah Burton of Alexander McQueen, was leaked to the press. As royal fans may remember, The Times "revealed" Burton as the designer in March 2011 — over a month before the big day — with the outlet citing "fashion industry sources."
The reveal apparently didn't sit too well with Middleton, as royal expert Katie Nicholls claimed in the British documentary, "Secrets of the Royal Dressmaker." "Behind the scenes, I think that caused tears at the Palace because Kate had done everything she could to keep the wedding dress a secret," she said, via The Mirror, with the outlet describing the royal as being "heartbroken" by the leak.
But it seems like all's well that ends well, as Middleton's dress was a huge hit and arguably went on to become one of the most famous dresses in the world. As for what Burton herself made of it all? She seems quite happy too.
"Making that dress was no kind of burden at all and it never will be. I loved making the dress, I loved adapting my ideas to suit the person and the occasion, and we put our hearts into it," she told Harper's Bazaar in 2014. "I respect the intimate nature of that lovely project and I respect the friendships that were forged during it."