Michael Phelps Defends Disappointing CGI Shark Week Race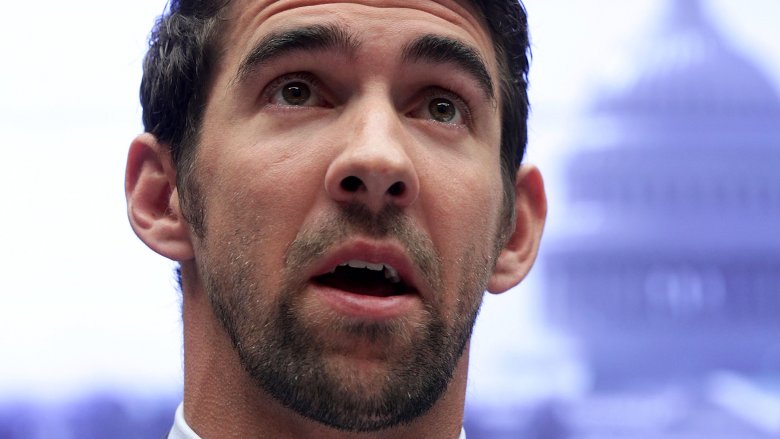 Getty Images
The Olympic swimmer took to social media to address the backlash he received after his recent appearance on Discovery Channel's much-anticipated Shark Week.
"Everybody wants to pick on something or say something or complain about something," Michael Phelps said during a live Facebook Q&A on Tuesday, July 25, 2017, following the special Phelps vs Shark: Great Gold vs Great White nights earlier. As E! News notes, many people tuned into the TV program to see the famous swimmer race a real-life shark—but that was not the case. Instead, viewers watched Phelps swim alongside a CGI shark, whose speed was pre-determined based on available scientific data.
As could be expected, fans were disappointed.
In his Facebook video, Phelps continued to defend his race against the CGI creature, noting, "I had fun racing a shark and seeing those animals up close and personal. If somebody actually wants to get in the water and race side-by-side with a great white, go ahead. You're not going to get the shark to swim in a straight line. And, uh, yeah, it would be interesting to see."
"You can believe whatever you want," the 32-year-old stated, regarding the assumption that Discovery Channel purposely misled viewers with the special's promo material. "Everything was either present on-air during multiple interviews that I did throughout Shark Week or the beginning of the show. Sorry you feel that way. For me, it was something I'd always wanted to do. I was honored to be able to do it. So, I'm sorry that you feel that way. I feel very different."
Phelps went on, "Some people just decide not to listen to some of the things that we do, and that's not my fault that you don't do that," adding, "It's pretty easy to open up your ears and listen to either what the TV is saying, what the announcers are saying, or what I'm saying in interviews."
As Nicki Swift previously reported, Discovery Channel promised viewers a chance to see Phelps race a shark. In a press release, the network called the special an "event so monumental no one has ever attempted it before" and claimed that "the world's most decorated athlete" would take on the "ocean's most efficient predator."
While it's obvious that Phelps wouldn't be getting into the same body of water as the shark—that'd be a little too close for comfort—it certainly sounded like there'd at least be a real shark present. After all, what's so "monumental" about racing a CGI simulation?
Anyway, in case you're curious, the fake shark won the race, covering 100 meters in 36.1 seconds with Phelps falling behind by two seconds.
Want to know more about the gold medalist's life? Here's everything you need to know about the rise and fall of Phelps.