Mariska Hargitay Can't Stop Teasing Her On-Screen Situationship With Christopher Meloni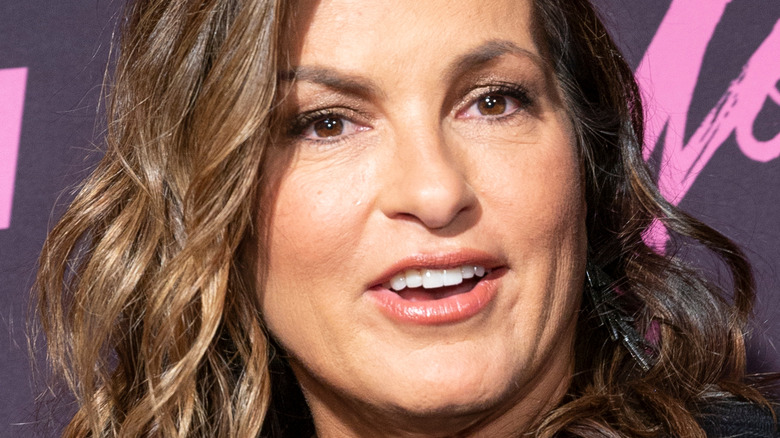 Lev Radin/Shutterstock
Could detectives Olivia Benson and Elliot Stabler finally be getting together after all these years?  Well, Mariska Hargitay — who plays Benson — is giving up some details. The longtime partners have been friends on the show for over a decade, although fans always speculated there was a spark between the two. Stabler — who is played by Christopher Meloni — first appeared on "Law and Order: SVU" in September 1999 and quickly became a fan favorite until his departure at the end of Season 12, per Yahoo! Life. In April 2021, fans were shocked when news broke that Stabler would be returning to the franchise with an all-new spinoff, "Law and Order: Organized Crime," per ET. 
Crazed fanatics were excited to see Stabler return, but they were also happy to see Benson and her longtime pal onscreen together again. Considering the circumstances that forced Stabler's return, fans were left with a little bit of hope that the two would find love with each other. "It was very exciting for him to come back and to come back in such a beautiful way," Hargitay told ET. Meloni added, "I think we get to play notes that only she and I can play together, you know? Whatever comes out of the duet is very unique. And so, that is refreshing and gives life to both of us." 
With only a few episodes left this season, Hargitay and Meloni are giving their predictions as to what's next.
Benson and Stabler could possibly get together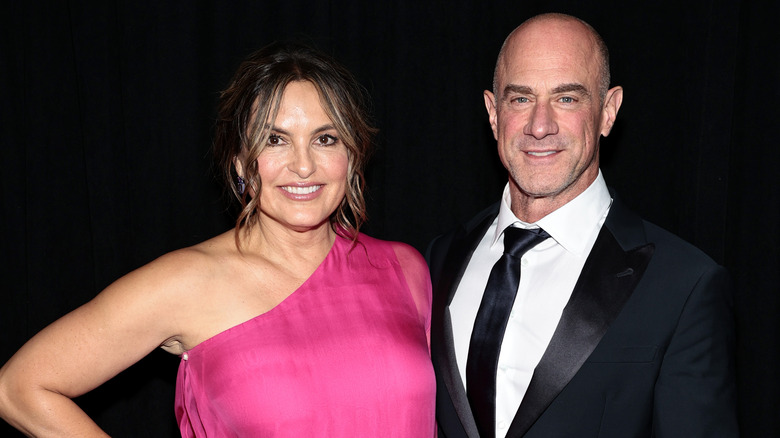 Dimitrios Kambouris/Getty Images
Mariska Hargitay spoke with People for an exclusive interview to discuss the future of Olivia Benson and Elliot Stabler's relationship. "It's such a complicated relationship that I think we just want to respect the complexity and the nuance of it," she said. Stabler essentially returns to the franchise because his wife was murdered, and as a result, he is on a hunt to find out who killed her. Throughout the season, Stabler is grieving his wife, starting a new job, and dealing with the stresses of being an undercover cop. While Stabler may be going through a lot, Hargitay explains that the characters have something special. "What we do know is that Olivia loves him, will always love him, will always be there and they have a bond like no other," she said.
Meloni also hinted at a future relationship. "In the future, I don't not see it," he added. "That might be very satisfying for a lot of people, I'll leave it at that." During an interview with "Today," the actor revealed that sometimes he and Hargitay go off script. "There's nobody who knows these characters better than she and I," he said. "With all due respect to the writers, whatever you see is really she and I figuring it out — figuring out what the exact words are or the exact emotions are." Per NBC, all-new episodes are slated to return on February 24.