What Is Jacqueline Laurita From RHONJ Doing Today?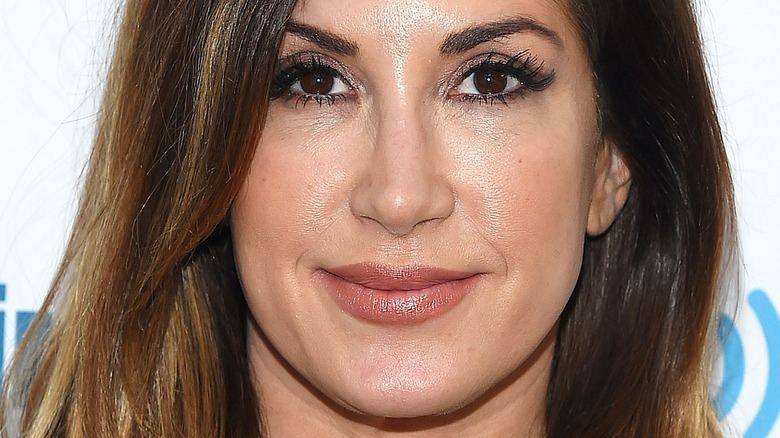 Ben Gabbe/Getty Images
Correction 3/7/2023: A previous version of this article inaccurately described Jacqueline Laurita as moving to the West Coast when she relocated to Las Vegas, Nevada.
Loyal fans of "The Real Housewives of New Jersey" who have been watching the show from the start will likely remember Jacqueline Laurita. Jacqueline was one of the original Jersey housewives, who was married to Chris Laurita and best friends with Teresa Giudice, although this friendship drifted as the series went on.
After appearing on "RHONJ" for years, Jacqueline decided to take some time away from the show for Season 6, as stated on Bravo's The Daily Dish. She then made a brief comeback in Season 7 which ultimately didn't last, per Screen Rant. Instead of staying in New Jersey, Jacqueline made the choice to move across the country to Las Vegas, Nevada, where her husband and two sons, Nicholas and CJ, reside. 
Viewers have certainly missed Jacqueline's fun personality, but they will be happy to learn the she is thriving in Vegas, where the majority of her close family members are now settled. "I love it. The weather's beautiful. I have my parents out here. I have my brother and his family out here, my cousins, old friends, Chris' brother, I mean, it's close to everything; it's been great," she said to Andy Cohen in a 2021 interview, per another response from The Daily Dish. Although Jacqueline publicly announced her move to Nevada, "RHONJ" fans may still wonder, what exactly has she been up to since she left the show?
Jacqueline Laurita is focused on work, wellness, and family
Once she departed "The Real Housewives of New Jersey" for good after Season 7 of the Bravo reality series, Jacqueline Laurita started a new life in Las Vegas, Nevada. Since making this move, Jacqueline has maintained a busy work life, predominantly through being an autism advocate, per his Instagram bio. Jacqueline's son, Nicholas — who celebrated his 12th birthday in June, People reported — has autism, so this is a subject that has personal meaning to her. In addition to being an advocate, her bio says that she is also an "Integrative Nutrition Health Coach for families w/special needs."
Jacqueline frequently posts on social media about how she maintains her health and wellness with the help of the Flat Tummy brand, with whom she has a sponsorship deal. In January, she posted an Instagram photo of herself holding some tea from the brand, and in the past, she's also shared the benefits of eating their gummies.
Another exciting update on the "RHONJ" star's life now is that Jacqueline became a grandmother in 2016 when her daughter, Ashlee Holmes, gave birth to a son named Cameron, Us Weekly wrote in 2021. In addition, in 2020 The Daily Dish reported that Laurita's son, CJ, who appeared on "RHONJ" was a youngster, had turned 18 years old. This time has just flown by, and Jacqueline has certainly taken on some great new roles since leaving the show.
Could Jacqueline Laurita and Teresa Giudice reunite?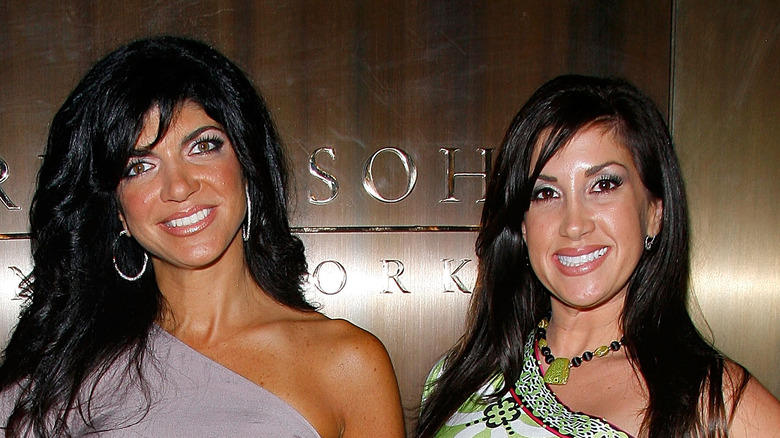 Andy Kropa/Getty Images
Former "Real Housewives of New Jersey" star Jacqueline Laurita left the Bravo reality show after years as a star of the series, and by this time she and her former best friend, Teresa Giudice, were not on good terms. Although the two planned to move forward and continue a companionship, by the time Jacqueline was leaving the show, it seems it was too late, as Us Weekly detailed.
Teresa even called Jacqueline and her sister-in-law, Caroline Manzo, "evil people" in a 2018 interview with E! News. However, in a "Watch What Happens Live" interview from February 2022, Teresa said that she may be willing to leave the past behind and rekindle her friendship with Jacqueline, per The Daily Dish.
"Well, my future sister-in-law ... [is] starting her own business with this app called Forgivity, ... so she's telling me [I] need to forgive and move on, so, yeah, I mean, maybe I would be open to that," Teresa said when Andy Cohen asked her whether or not she would ever meet with Jacqueline again. Maybe one day "RHONJ" viewers will get to see this long-awaited reunion, but in the meantime, it's nice to see through her Instagram that Jacqueline is living her best life as an activist and social media influencer in Las Vegas!