How Compatible Are Will Smith And Jada Pinkett Smith Based On Their Zodiac Signs?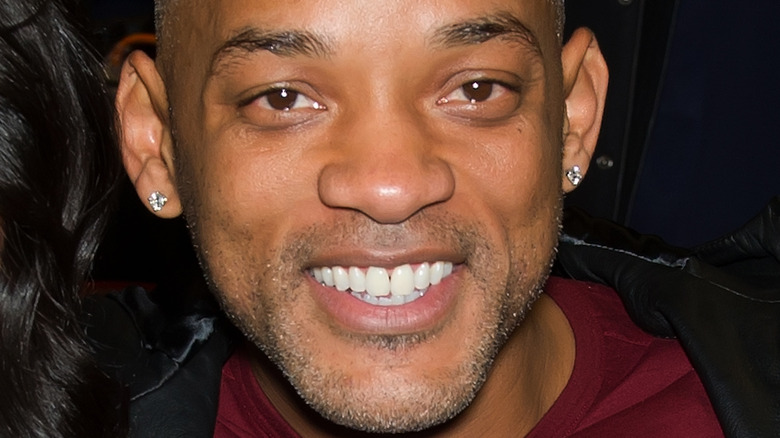 Gilbert Carrasquillo/Getty Images
Actors Will Smith and Jada Pinkett Smith have shared a fated path, leading to becoming long-term romantic partners. The two originally met in 1994 when Jada auditioned for a role as Will's girlfriend on his show, "The Fresh Prince of Bel-Air," per Oprah Daily. Will was married to Sheree Zampino at the time, so he and Jada didn't date until after he separated from Zampino. Will and Jada eventually wed in 1997 and have remained married since. Their partnership seems like it's meant-to-be due to Will and Jada's devotion to the union in spite of past tabloid rumors questioning the status of their marriage. 
Aside from their continued dedication to one another, Will and Jada can look to their zodiac signs for hints about whether or not they are compatible as partners. According to Showbiz Cheat Sheet, Jada was born on September 18, 1971, which makes her a Virgo, while Will is a Libra based on his birthday, which is on September 25, 1968. These facts offer some interesting clues that reveal whether or not Will and Jada are meant to be together.
Will and Jada Pinkett Smith's zodiac compatibility is strong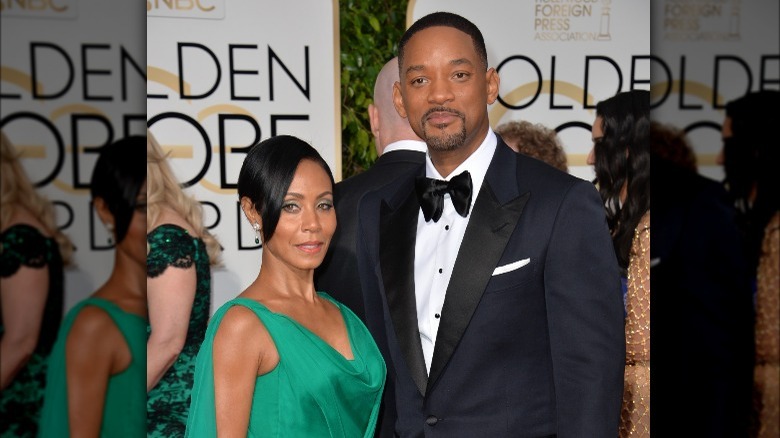 Featureflash Photo Agency/Shutterstock
Will Smith and Jada Pinkett Smith have maintained a lasting marriage in Hollywood and together have two children, Willow and Jaden, while also sharing Trey, Will's son from his previous marriage to Sheree Zampino. Their successful long-term partnership is no surprise when looking at their astrological signs. Women's Health brought in astrologer Rachel Lang to break down Will and Jada's zodiac compatibility in February 2022. She said that Will's sign being Libra and Jada's sign being Virgo shows how giving the couple is to each other, which makes for a harmonious union.
"The combination between these two signs indicates a relationship based in mutual generosity," Lang said. "Libra likes to have balance and harmony in relationships, which leads them to finding ways to please their partners." Meanwhile, Jada's sign, Virgo, has "an intuitive sense of what their partner needs," which can make her "very giving," even if she's not flashy about it.
In addition to this sign from astrology, Will told Oprah Winfrey in 2021 that he and Jada have found their own unique system that works in the relationship by offering each other "trust and freedom," People reported. "The freedoms that we've given one another and the unconditional support, to me, is the highest definition of love," Will said. 
Why Will and Jada Pinkett Smith's love connection endures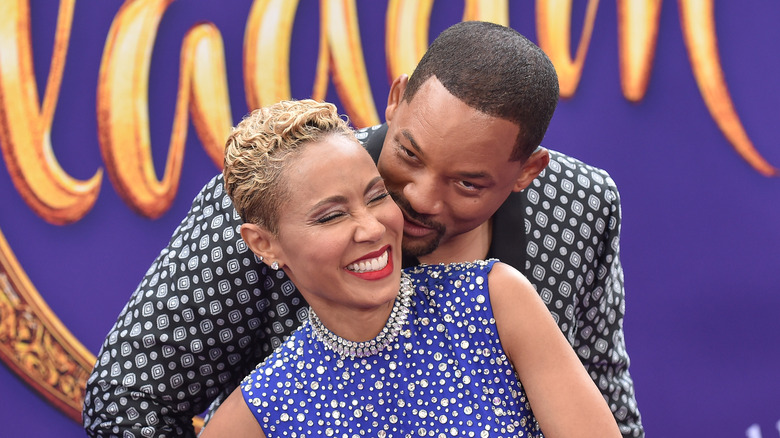 DFree/Shutterstock
Will Smith and Jada Pinkett Smith have the odds in their favor for "a happy[,] long and harmonious marriage" due to the compatibility of their astrological signs of Libra and Virgo, per GotoHoroscope, and recent comments from Will indicate that they are still as in love as ever. During his 2021 interview with Oprah Winfrey for Apple TV+'s "The Oprah Conversation," Will opened up about how discussions between him and Jada still flow with ease after more than 20 years together, as reported by Page Six.
"Me and Jada, to this day, if we start talking, it's four hours ... It's the center of why we've been able to sustain [our relationship] and why we are still together," Will said, explaining that this gives them "the ability to work through issues." The "King Richard" actor also shared that his magnetic attraction to Jada doesn't really compare to anyone else, saying, "I've never met another person that I connect with in conversation more blissfully and productively than Jada."
Congrats to this couple on making their relationship work and keeping that connection alive!