Lamar Odom's Heartbreaking Remarks About Kobe Bryant Show How Close They Really Were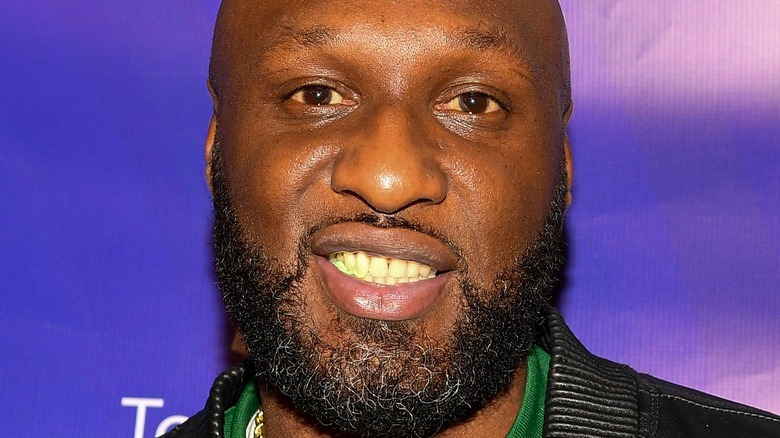 Allen Berezovsky/Getty Images
Leading up to the new season of "Celebrity Big Brother," Lamar Odom was accused of "milking" his past relationship with Khloé Kardashian when promoting the show. Lamar joined the cast for Season 3 of the CBS reality series, but the former Los Angeles Lakers player was slammed after his introduction video. In a clip on the "Celebrity Big Brother" Instagram page, Lamar let viewers know his tie to the Kardashian family.
"People may know me for winning two championships with the LA Lakers," the former NBA star began. "And they also may know me for me marrying Khloé Kardashian. We had our own TV show." Protective fans of Khloé immediately called out the former Kardashian husband. One Redditor commented, "Whenever he's broke he starts talking about Khloe and their relationship to get some clicks. He spent all his millions on drugs and now is doing D- list reality tv. Lamar knows without Khloe he's completely irrelevant." Ouch. Another fan wrote on Reddit, "Leave. Khloé. ALONE!!!!"
Lamar Odom's comments about his famous ex-wife may have gotten bashed, but the athlete's thoughts on the late Kobe Bryant during a recent episode of "Celebrity Big Brother" are pretty heartbreaking.
Lamar Odom opens up about how he and Kobe Bryant were 'brothers'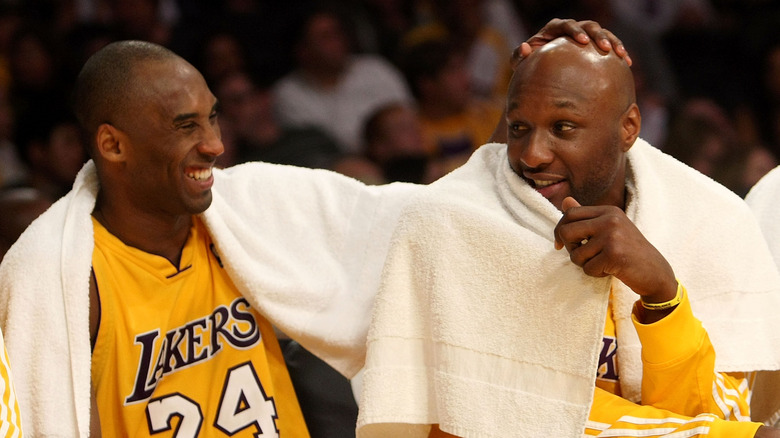 Stephen Dunn/Getty Images
Lamar Odom opened up about his friendship with Kobe Bryant on the February 19 episode of "Celebrity Big Brother." Lamar confessed on the CBS reality show (via Us Weekly), "Kobe was my teammate on the Lakers, and we were more than just teammates, we were like brothers." The former NBA star continued, "I haven't really thought about how much I looked up to him, but now that he's not here, I really realize it. That day [when I learned about his death], it just sticks in my memory forever." As fans know, Kobe tragically died in January 2020 at age 41 in a helicopter crash, along with his daughter Gianna "GiGi" Bryant and seven others.
Lamar told a group on "Celebrity Big Brother" that he first met Kobe when he was just a teenager and looked up to him since he was 15. "You know, when I heard [about] the helicopter crash, I said, 'He alright,' [because nothing could break him], but that wasn't the case," he said. "His will was, like, y'all wouldn't even believe it." It's clear that Lamar still feels the pain of losing his friend and mentor.
On the one-year anniversary of Kobe's death, Lamar posted on Instagram, "Rest In Power. It's never goodbye, I carry the Mamba Mentality with me everyday and I'm now starting to apply your principles to my life. You are an amazing father, friend, brother, teacher and teammate. I will forever love you Bro ~ LO."