The Tragic Death Of Bernie Madoff's Sister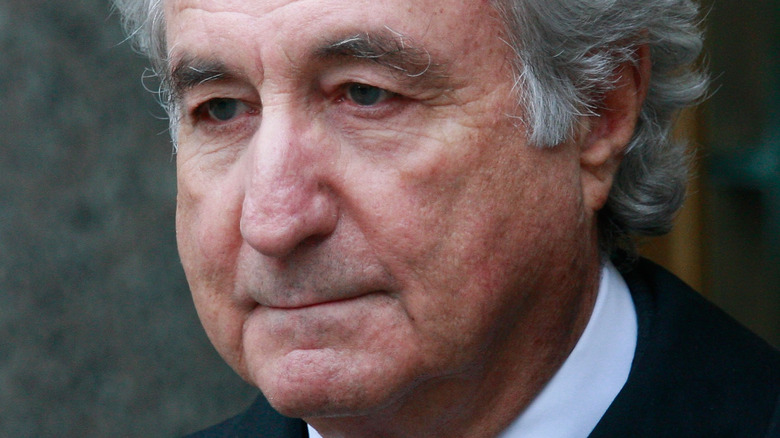 Mario Tama/Getty Images
The story of the Madoff family seems to only grow more tragic. Financier Bernie Madoff started what would become his family's long line of tragedy with his devastating financial scheme in the 2000s. Bernie was the mastermind behind the largest Ponzi scheme in history, per Investopedia. He defrauded investors out of billions of dollars over 17 years until he confessed to his sons, who then turned him in.
In 2009, Bernie was found guilty and sentenced to 150 years in prison and was forced to give up $170 billion of his assets. A former investor, Tom Fitzmaurice, said of Bernie at his sentencing (via AP News), "He stole from the rich. He stole from the poor. He stole from the in between. He had no values." Fitzmaurice continued, "He cheated his victims out of their money so he and his wife ... could live a life of luxury beyond belief." Bernie Madoff died on April 14, 2021 while behind bars.
After the massive con was made public, Bernie's family was subject to hardships. His oldest son Mark Madoff killed himself in 2010 on the two-year anniversary of his father's arrest. His other son Andrew died of cancer in 2014. Additionally, Bernie's wife Ruth had to surrender $80 million. Now, the Madoff family has had another shock with the death of Bernie's sister, Sondra Weiner.
Police are investigating the deaths of Bernie Madoff's sister and her husband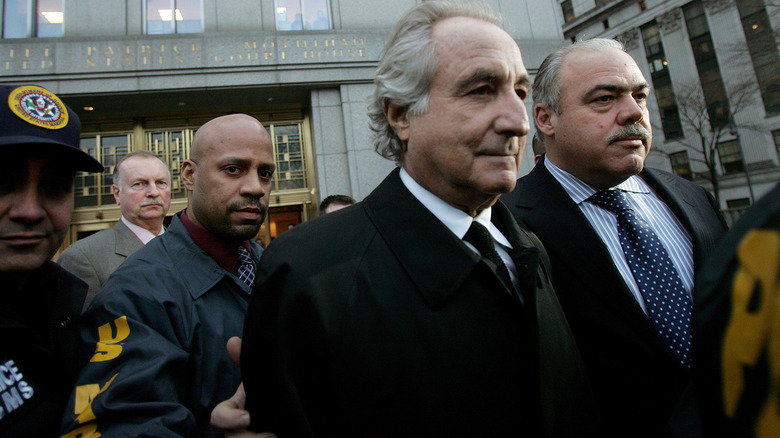 Hiroko Masuike/Getty Images
Bernie Madoff's sister, Sondra Wiener, and her husband Marvin were found dead in their Florida home on February 17, reported Boca News Now. The two had died after suffering gunshot wounds, and police are investigating their deaths as a murder-suicide. However, it's unclear at this time who shot who. Sondra was 87 years old, while Marvin was 90.
The news was confirmed by a private email sent to residents of the Valencia Lake neighborhood, where the Wieners resided. "Let me start off by stating that as many of you have heard, we had a tragic situation on Barca Boulevard regarding the passing of Sondra and Marvin Weiner [sic]. Our thoughts and condolences go out to their family," the statement read (via Boca News Now). "There is currently an investigation pending. All I can say is at this time there is no security or safety threat to anyone in the community."
Sadly, the Wieners were not spared from Bernie Madoff's infamous financial sham either. Sondra had allegedly lost $3 million from the Ponzi scheme and was forced to sell her Florida home in 2009, according to the New York Post. Sondra's son, David, claimed his family was hit the hardest from the incident. He told the Post, "Yes, my family's a victim. More so than anybody else. It's very painful."
If you or anyone you know is having suicidal thoughts, please call the National Suicide Prevention Lifeline​ at​ 1-800-273-TALK (8255)​.